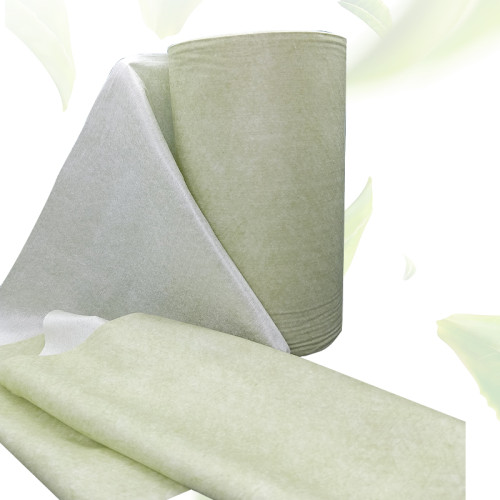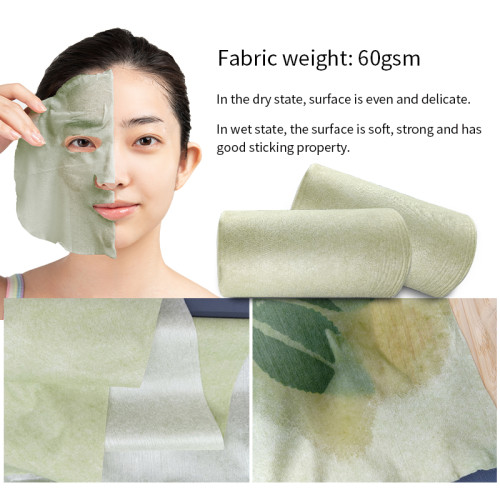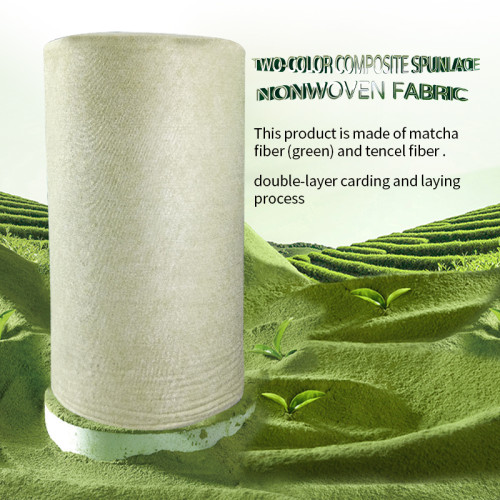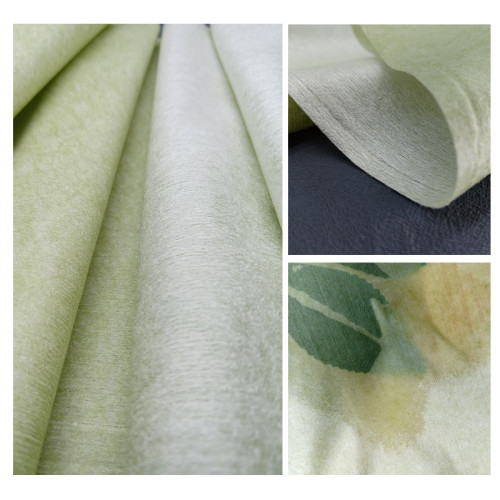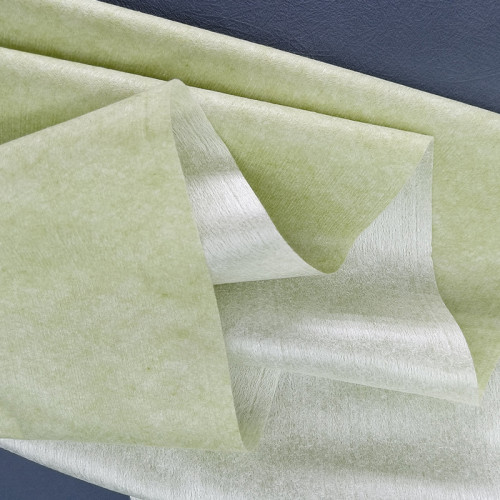 60gsm Two-color Spunlace Fabric Mocha Green Face Mask Raw Material Manufacturer Spunlace Rolls
Model

CDG60-YMK Roll
MOQ

500 kilogram
Item specifics
Color

Green+White
Ingredient

Mocha fiber
Place of Origin

Guangdong, China
Brand Name

Proyons
Skin Type

All skin types
Feature

Shrink pores,Clear oily ,Anti-aging,Reduce UV
Description
Product Description
60gsm Two-color Spunlace Fabric Mocha Green Face Mask Raw Material Manufacturer Spunlace Rolls.
As a professional spunlace nonwoven manufacturer, we have long been committed to the development of plant fiber spunlace nonwoven for sheet mask making substrates.
If you need to develop more plant fiber spunlace material, please feel free to contact us.
This products made of Matcha fiber (green) and Tencel fiber double-layer carding and laying process. Two-Colors composite process can also use two different colors for composite processing such as black and white,red,black, yellow and blue etc to meet different product needs.
The mask fabric material with two-color composite technology presents a double-sided and two-color visual effect in the dry state, and the fabric surface is even and delicate. In wet condition, the cloth surface is soft. strong and has good sticking property.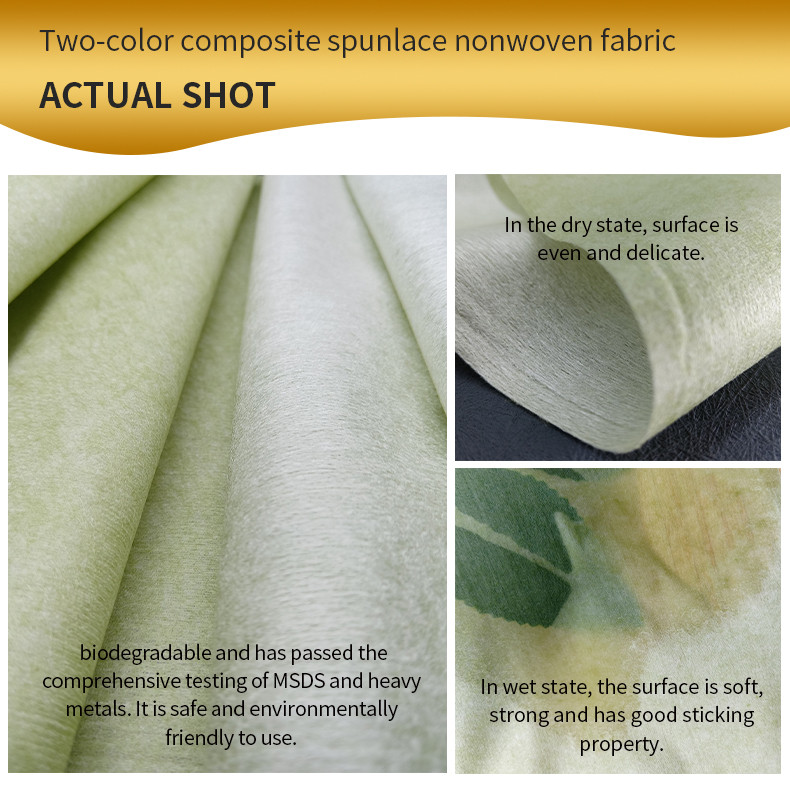 CDG60-YMK Roll


Plain


60gsm

25~150gsm


/


Maximum width of fabric:


150cm



Degradability:


YES

Product use period:


18 month

Storage conditions:


Protect from moisture and high temperature.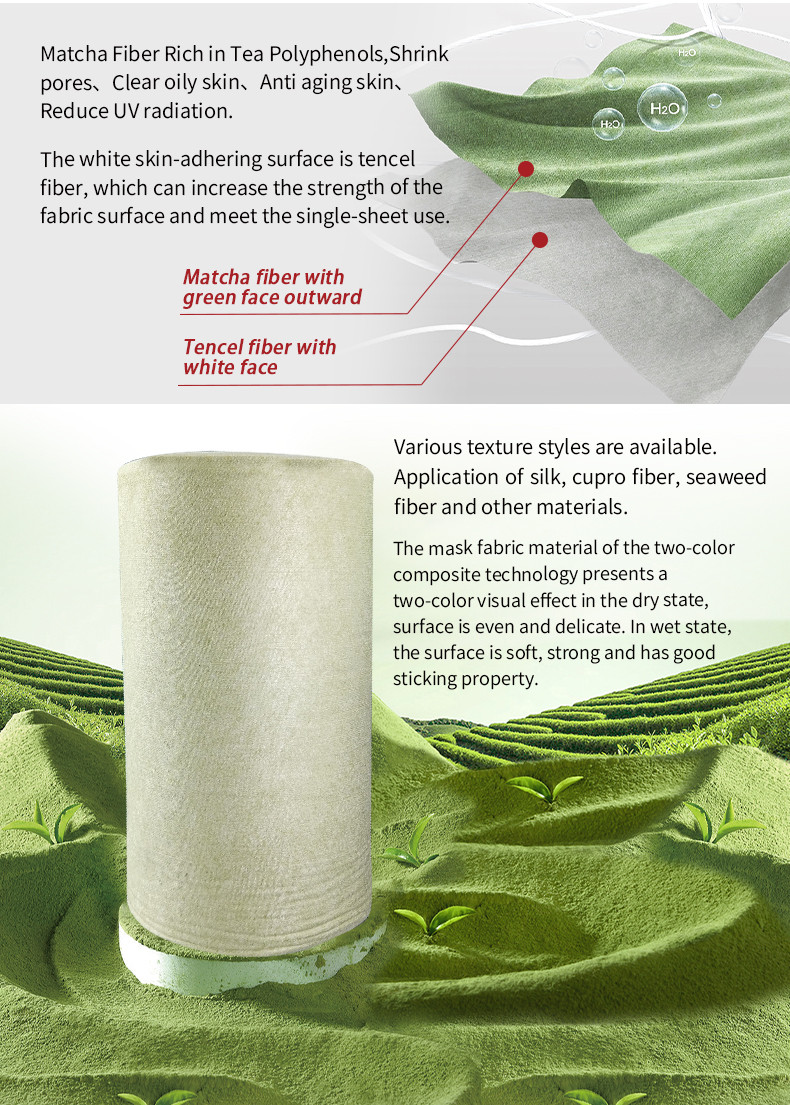 Heavy Metal Detection Data:

Extractable heavy metal test method: refer to Testing Methods STANDARD 100 By OEKO-TEX (2017),detection and analysis by inductively coupled plasma emission spectrometer.

Testing Parameter

Units

Method detection limit (direct contact with skin)

Limit

Result

(Pb)

mg/kg

0.1

0.2

ND

(Cd)

mg/kg

0.01

0.1

ND

(Cr)

mg/kg

0.1

1

ND

(Hg)

mg/kg

0.01

0.02

ND

(Sb)

mg/kg

3

30

ND

(As)

mg/kg

0.2

0.2

ND

(Cu)

mg/kg

2.5

50

ND

(Co)

mg/kg

1

1

ND

(Ni)

mg/kg

1

1

ND

Result

Pass