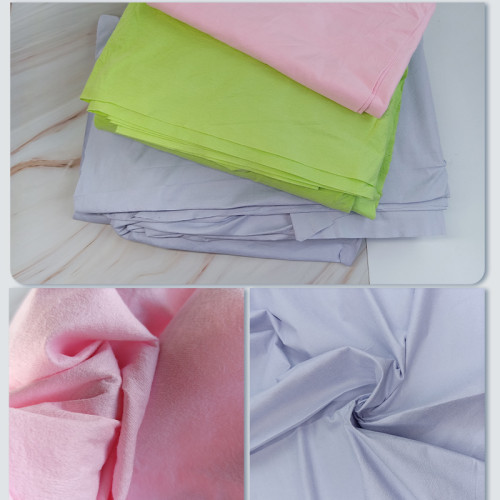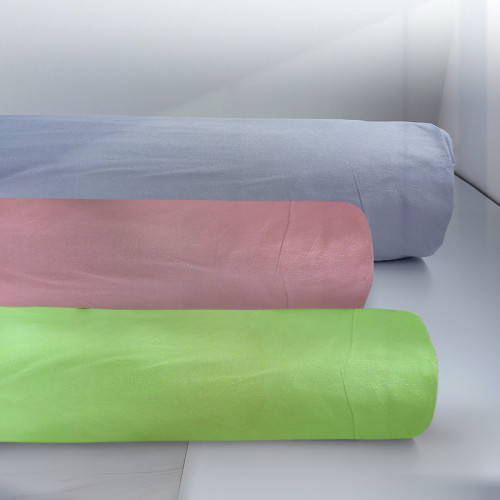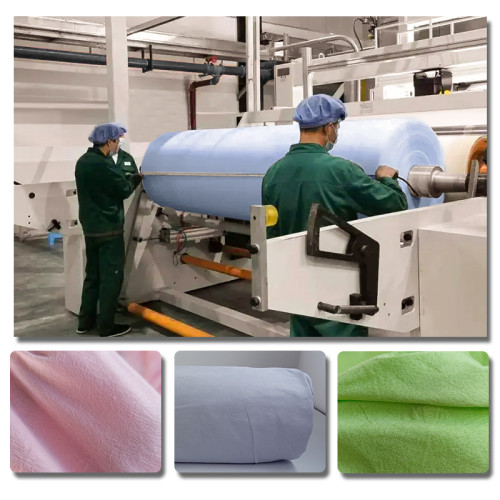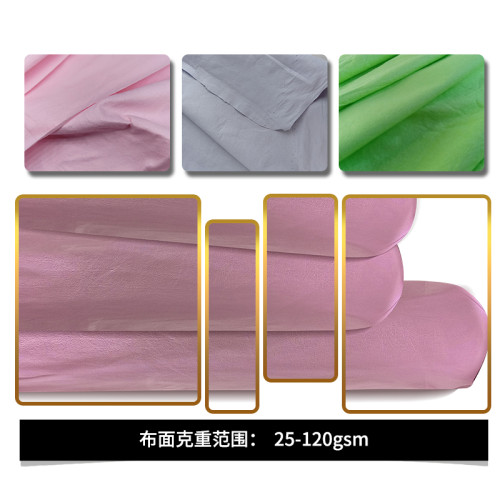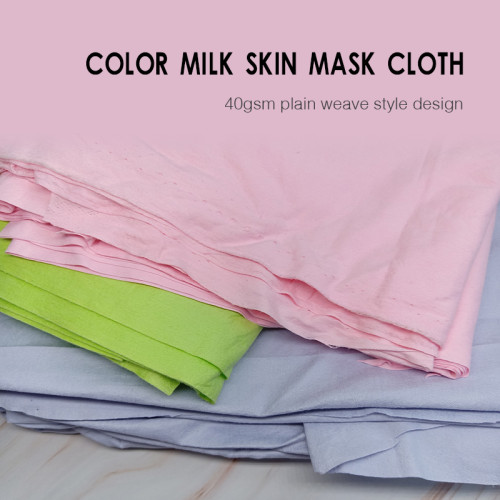 manufacturer spunlace rolls color new material high quality microfiber spunlace nonwoven fabric
Model

CPA40 Roll
MOQ

2000 meter
Item specifics
Color

Green/Pin/Purple
Ingredient

100% Mircofiber
Place of Origin

Guangdong, China
Brand Name

Proyons
Skin Type

All skin types
Feature

Soft and docile, not easy to deform
Description
Product Description
Colors new material high quality microfiber spunlace nonwoven fabric
This product is made of microfiber by high pressure spunlace process, the cloth surface is 40gsm, plain weave style.
The microfiber membrane cloth has excellent adsorption properties, which can absorb 800 times its own weight, so as to achieve the exfoliating effect.
CPA40 has a smooth texture and ultra-fine filament spunlace non-woven fibers, which can lock the essence three times more than other membrane cloths, and can quickly absorb 10 times more water than itself, so that the skin pores are well moisturized.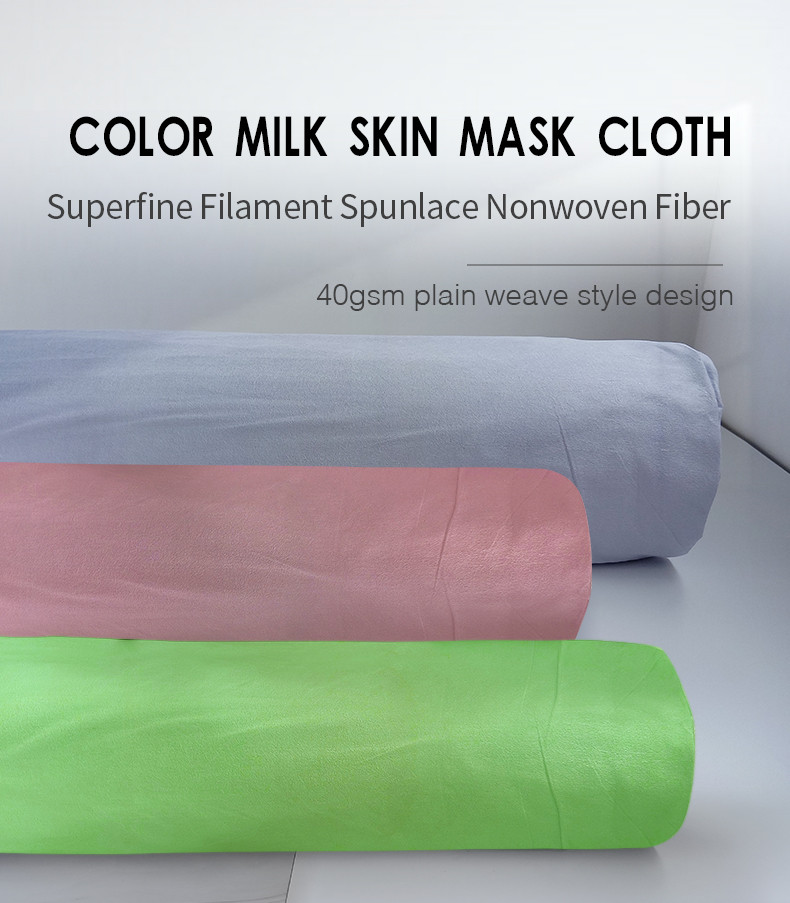 40gsm

22~120gsm


/

YES

18 months

Protect from moisture and high temperature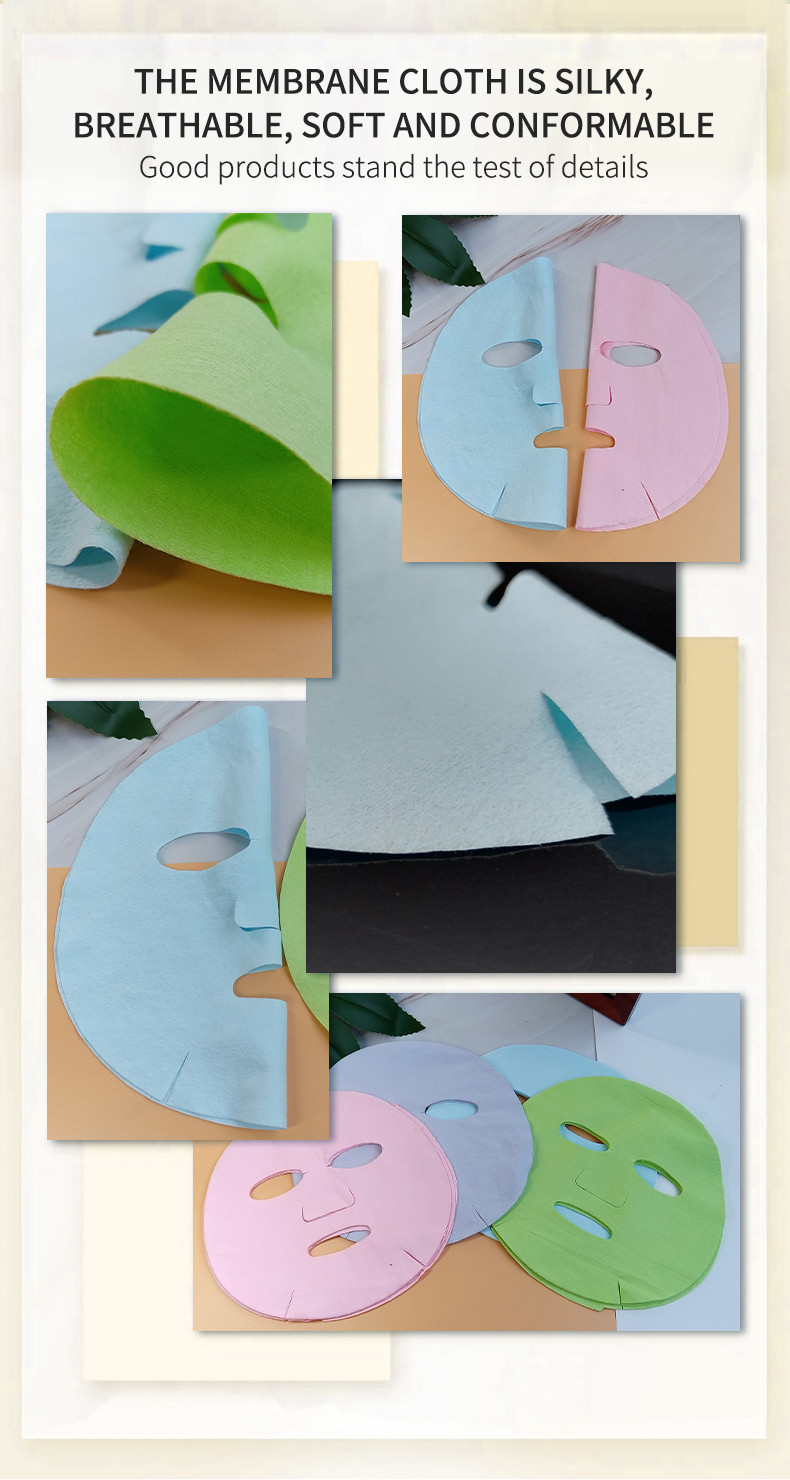 Heavy Metal Detection Data:

Extractable heavy metal test method: refer to Testing Methods STANDARD 100 By OEKO-TEX (2017),detection and analysis by inductively coupled plasma emission spectrometer.

Testing Parameter

Units

Method detection limit (direct contact with skin)

Limit

Result

(Pb)

mg/kg

0.1

0.2

ND

(Cd)

mg/kg

0.01

0.1

ND

(Cr)

mg/kg

0.1

1

ND

(Hg)

mg/kg

0.01

0.02

ND

(Sb)

mg/kg

3

30

ND

(As)

mg/kg

0.2

0.2

ND

(Cu)

mg/kg

2.5

50

ND

(Co)

mg/kg

1

1

ND

(Ni)

mg/kg

1

1

ND

Result

Pass