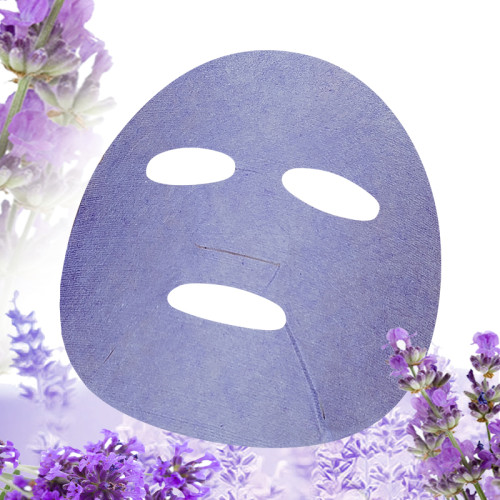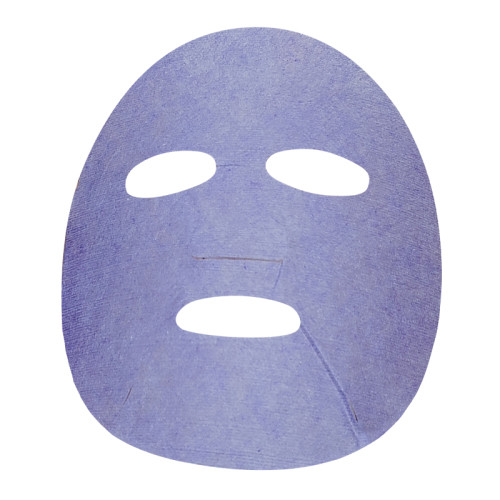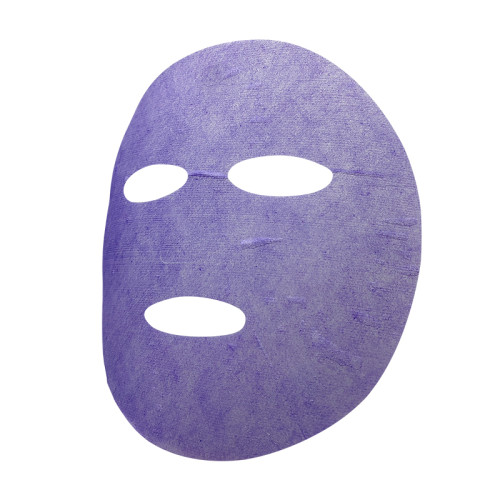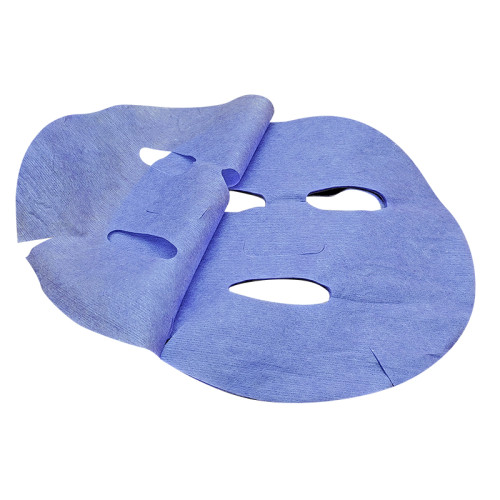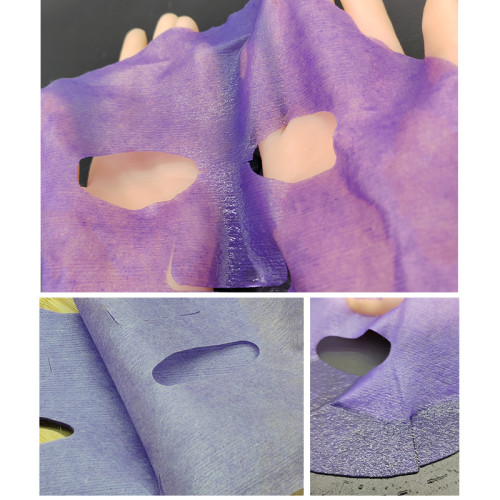 35gsm Plant Fiber Spunlace Mask Sheet Lavender Fiber Facial Mask Fabric Supplier
Item specifics
Color

Purple
Ingredient

Lavender fiber
Place of Origin

Guangdong, China
Brand Name

Proyons
Skin Type

All skin types
Feature

bright ,lustrous color, soft ,elastic cloth
Description
Product Description
As a professional facial mask fabric supplier, we have been developing plant fiber spunlace mask sheet with different functions all the year round.
If you also need to develop more plant fiber facial mask paper raw material, please feel free to contact us.
This product is made of lavender fiber by high-pressure spunlace process, the face sheet mask surface is 35g/square meter, and the plain weave surface style. Lavender fiber uses plant cellulose as raw material and adds lavender extract for spinning. The average breaking strength of the fiber monofilament is 4.2CN/dtex, and the main body length: 38mm. CFL35 lavender spunlace mask base material is a bright purple film material. Such a film material is very suitable for the manufacture of traditional Chinese medicine efficacy type facial mask products. The cloth surface has the characteristics of skin-friendly, fit, soft and anti-pull. The color in the wet state is more distinct, and at the same time, it is softer, and the resistance to deformation is further improved. The plain weave style makes the membrane fabric more breathable as a whole. Linalool has the ability to concentrate and remove mites. It can use the skin mites to lose their vitality to achieve the effect and effect of removing mites and anti-mites, and improving skin quality.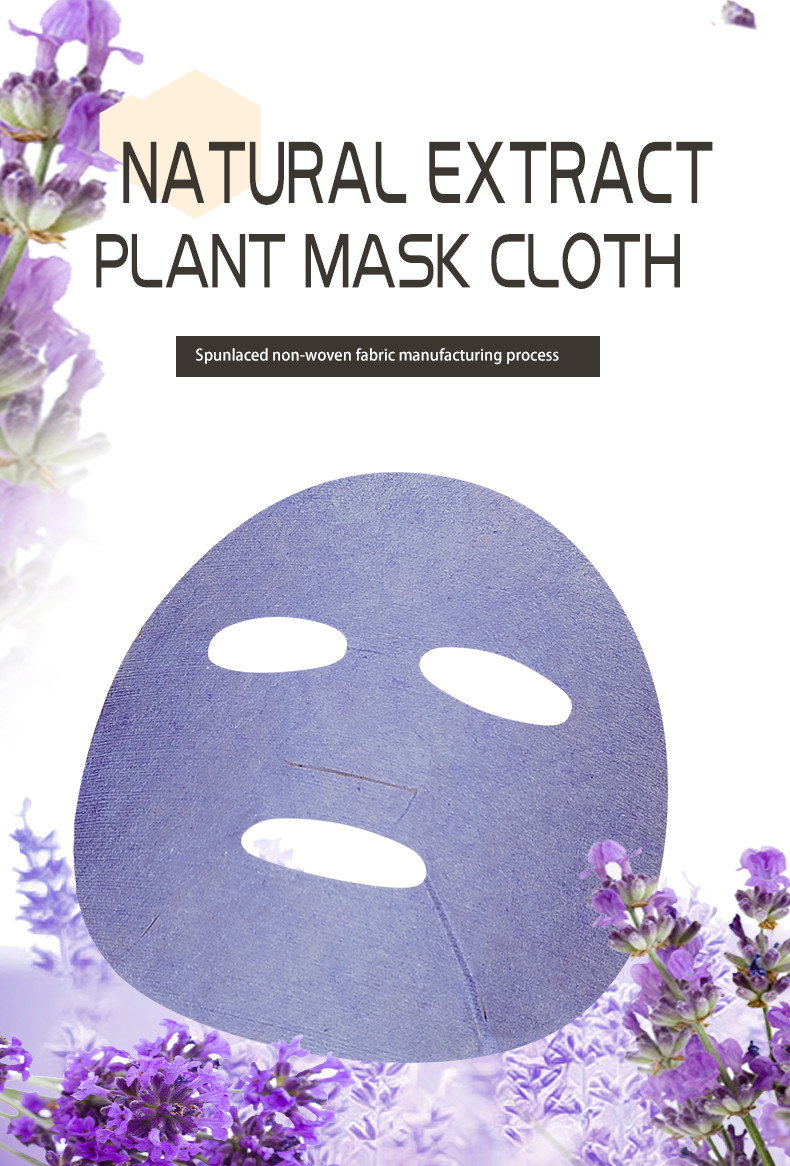 CFL35


Plain


35gsm

25~150gsm


Lavender fiber


Single sheet (recommended to use interlining)


220*200mm


YES

Variety of materials be blended:

YES

Printing/Compression/Lyophilized powder finishing

The CFL35 lavender fiber spunlace mask substrate has the characteristics of bright and lustrous color, soft and elastic cloth surface, and excellent water-locking and moisture-absorbing properties. At the same time, the extracted lavender linalool can improve rough skin and tighten pores.



Heavy Metal Detection Data:

Extractable heavy metal test method: refer to Testing Methods STANDARD 100 By OEKO-TEX (2017),detection and analysis by inductively coupled plasma emission spectrometer.

Testing Parameter

Units

Method detection limit (direct contact with skin)

Limit

Result

(Pb)

mg/kg

0.1

0.2

ND

(Cd)

mg/kg

0.01

0.1

ND

(Cr)

mg/kg

0.1

1

ND

(Hg)

mg/kg

0.01

0.02

ND

(Sb)

mg/kg

3

30

ND

(As)

mg/kg

0.2

0.2

ND

(Cu)

mg/kg

2.5

50

ND

(Co)

mg/kg

1

1

ND

(Ni)

mg/kg

1

1

ND

Result

Pass
| | | | |
| --- | --- | --- | --- |
| | | | |
| | GB/T2910 | % | |
| Weight | ISO 9073-1 | g/m2 | 35.2 |
| | PRIUS Standard | mm | 0.18 |
| | FZ/T6402 | S/10cm | 28.6 |
| White degree | GB/T 8424.2 | | |
| Tensile strength CD dry | ISO 9073-3 | N | |
| Tensile strength MD dry | ISO 9073-3 | N | 23.2 |
| Breaking elongation CD dry | ISO 9073-3 | % | 129 |
| Breaking elongation MD dry | ISO 9073-3 | % | 119.6 |
| Capacity of liquid-absorbability | FZ/T 64012 | % | 1012 |