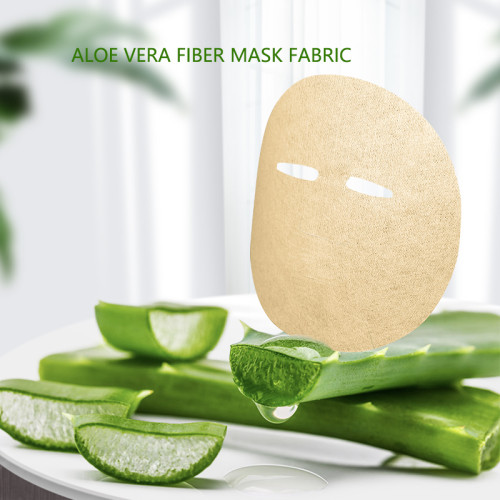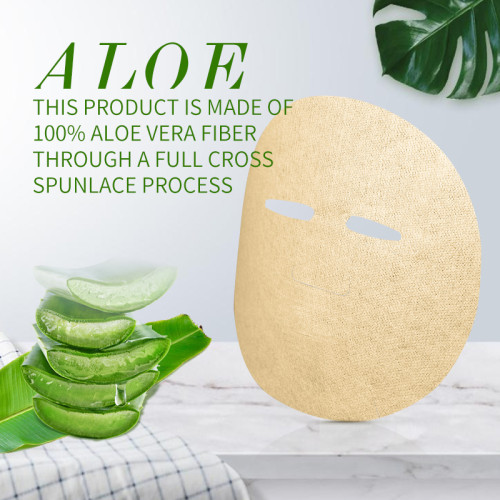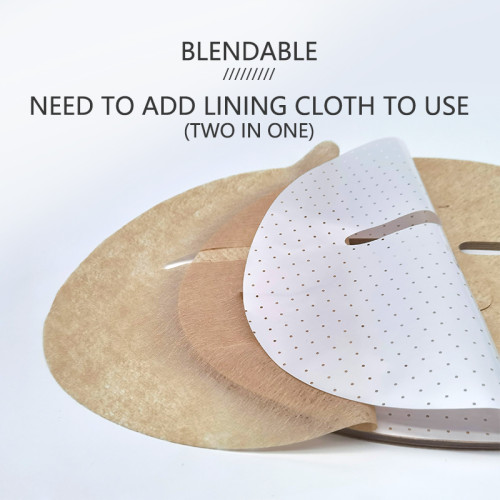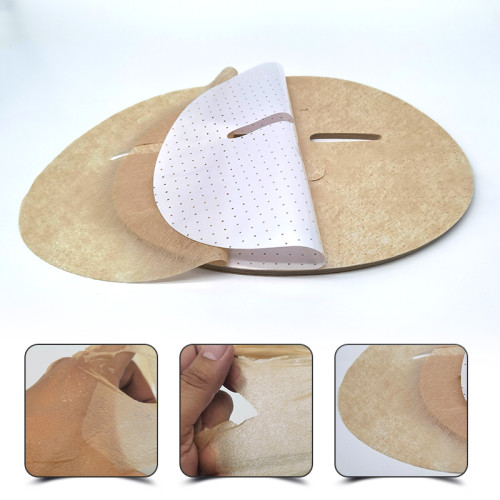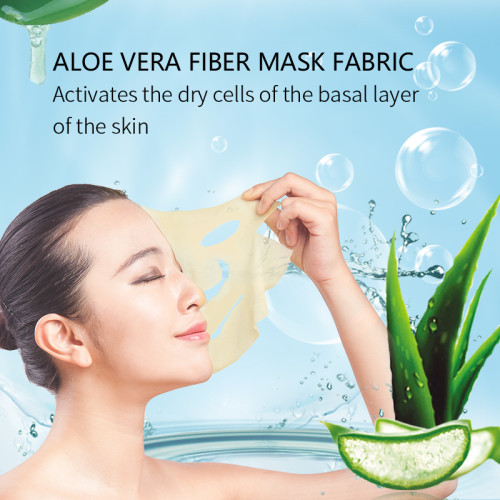 30gsm Aloe Vera Fiber Facial Mask Material Spunlace Nonwoven Fabric Face Sheet Mask Manufacturer
Model

ALOE30
MOQ

50000 piece
Item specifics
Color

Khaki
Ingredient

100% Aloe Fiber
Place of Origin

Guangdong, China
Brand Name

Proyons
Skin Type

All skin types
Feature

smooth,soft, good skin adhesion performance
Description
Product Description
As a professional face sheet mask manufacturer, we have developed different types and functions of plant fiber spunlace nonwoven for facial mask fabric all year round.
We provide all kinds of facial mask material wholesale. If you have any needs in this regard, please feel free to contact us.
30gsm face sheet enriched with aloe vera gel extract.
This product is made of 100% aloe vera fiber through a full cross spunlace process.Aloe vera fiber is added with aloe vera extract, which is rich in minerals, amino acids and polysaccharides, which can effectively keep the skin youthful and energetic.Aloe vera fiber mask fabric can make rough skin gradually become vibrant, and at the same time has the skin care effect of removing the aging cuticle of the skin. Aloe vera polysaccharide can regulate the body's cellular immunity and humoral immunity, activate Langerhan cells in the basal layer of the skin, enhance its local immune function and repair function in the skin, promote its removal of skin pigment, antioxidant damage (including ultraviolet rays), anti-oxidative Aging increases skin elasticity and ect.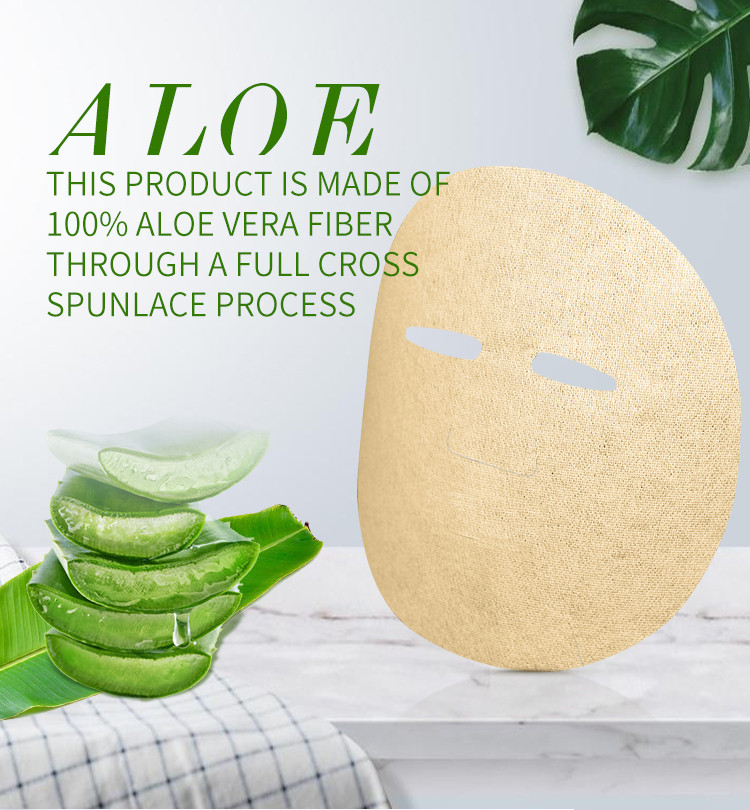 Khaki

Plain

30gsm

100% Aole Fiber


200xs220mm

YES

Variety of materials be blended:

YES

Printing/Compression/Lyophilized powder finishing

The product feels smooth and soft in the dry fabric state. The wet water absorption rate is up to 9 times, it has good skin adhesion performance, and long-term use does not damage the skin surface. The overall strength of the fabric surface is strong and elastic, and the horizontal and vertical tension ratio reaches 1:0.9, which meets the strength requirements of most face designs for the cloth surface. At the same time, the fiber rich in aloe vera helps to give full play to the effect of beauty materials.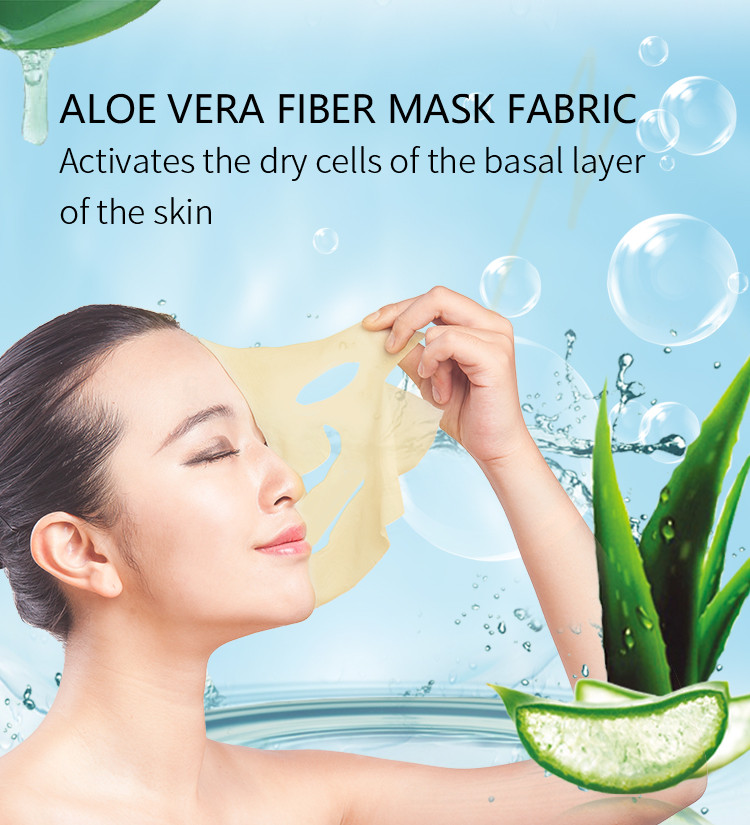 Heavy Metal Detection Data:

Extractable heavy metal test method: refer to Testing Methods STANDARD 100 By OEKO-TEX (2017),detection and analysis by inductively coupled plasma emission spectrometer.

Testing Parameter

Units

Method detection limit (direct contact with skin)

Limit

Result

(Pb)

mg/kg

0.1

0.2

ND

(Cd)

mg/kg

0.01

0.1

ND

(Cr)

mg/kg

0.1

1

ND

(Hg)

mg/kg

0.01

0.02

ND

(Sb)

mg/kg

3

30

ND

(As)

mg/kg

0.2

0.2

ND

(Cu)

mg/kg

2.5

50

ND

(Co)

mg/kg

1

1

ND

(Ni)

mg/kg

1

1

ND

Result

Pass
| | | | |
| --- | --- | --- | --- |
| | | | |
| | GB/T2910 | % | |
| Weight | ISO 9073-1 | g/m2 | 29.8 |
| | PRIUS Standard | mm | 0.18 |
| | FZ/T6402 | S/10cm | 28.7 |
| White degree | GB/T 8424.2 | | |
| Tensile strength CD dry | ISO 9073-3 | N | |
| Tensile strength MD dry | ISO 9073-3 | N | 21.3 |
| Breaking elongation CD dry | ISO 9073-3 | % | 137.5 |
| Breaking elongation MD dry | ISO 9073-3 | % | 131.4 |
| Capacity of liquid-absorbability | FZ/T 64012 | % | 889 |