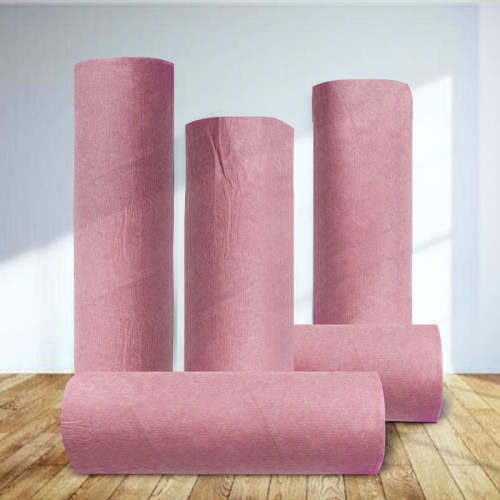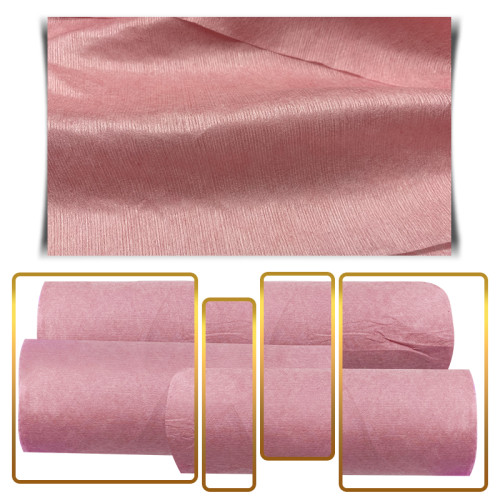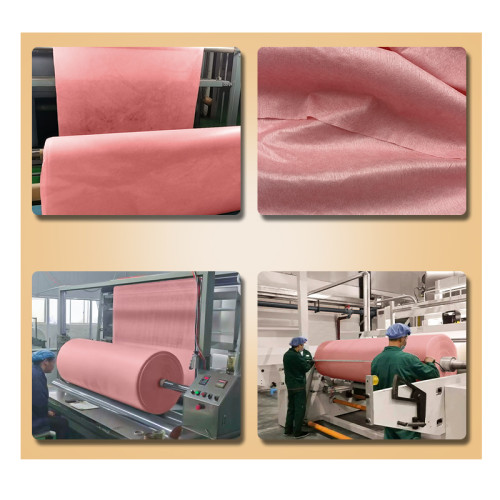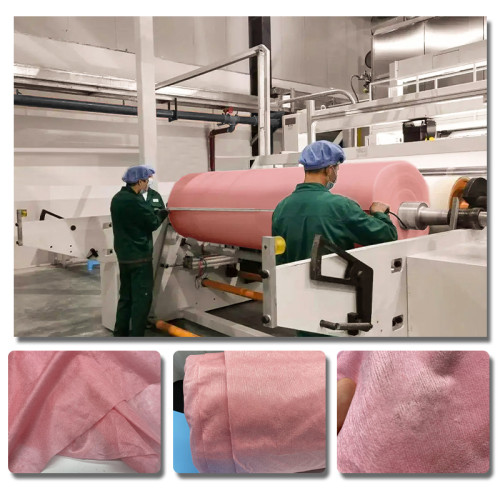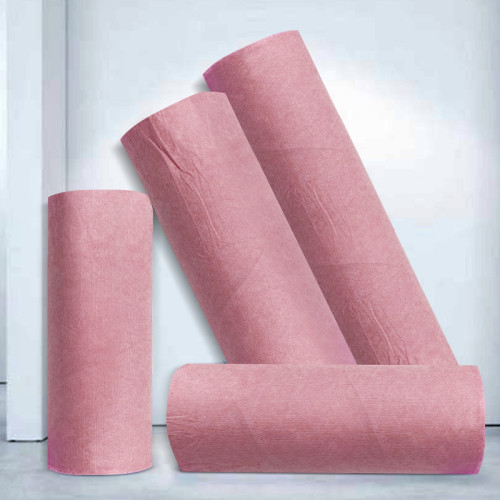 Plant Fiber Spunlace Nonwoven Tomato Extract Spunlaced Non woven Fabric Manufacturer In China
Model

CFT35 Roll
MOQ

500 kilogram
Item specifics
Color

Pink
Ingredient

Lycopene fiber
Place of Origin

Guangdong, China
Brand Name

Proyons
Skin Type

All skin types
Feature

skin-friendly, fit, soft and anti-pull
Description
Product Description

As a professional spunlaced non woven fabric manufacturer in China, we have been developing plant fiber spunlace nonwoven with different functions all the year round.
If you also need to develop more mask fabric material by s
punlace nonwoven
, please feel free to contact us.
This spunlaced nonwoven fabric roll is made of lycopene fiber by high-pressure hydroentanglement process, the cloth surface is 35gsm, and the plain weave surface style. Lycopene fiber uses plant cellulose as raw material and adds tomato extract for spinning. The average breaking strength of the fiber monofilament is 3.97CN/dtex, and the main body length: 38mm. CFT35 lycopene spunlace mask base material is a bright pink film material. Such a film material is very suitable for the manufacture of traditional Chinese medicine efficacy type facial mask products. The cloth surface has the characteristics of skin-friendly, fit, soft and anti-pull. The color in the wet state is more distinct, and at the same time, it is softer, and the resistance to deformation is further improved. The plain weave style makes the membrane fabric more breathable as a whole. Lycopene itself has a powerful antioxidant effect, which can eliminate harmful free radicals in the skin, and lycopene can also balance the PH value in the skin, especially for the daily repair of the skin. At the same time, it can also help reduce the irritation and damage caused by external ultraviolet rays to human skin, so that it can play a role in improving skin aging. Lycopene can also help to lighten facial pigmentation.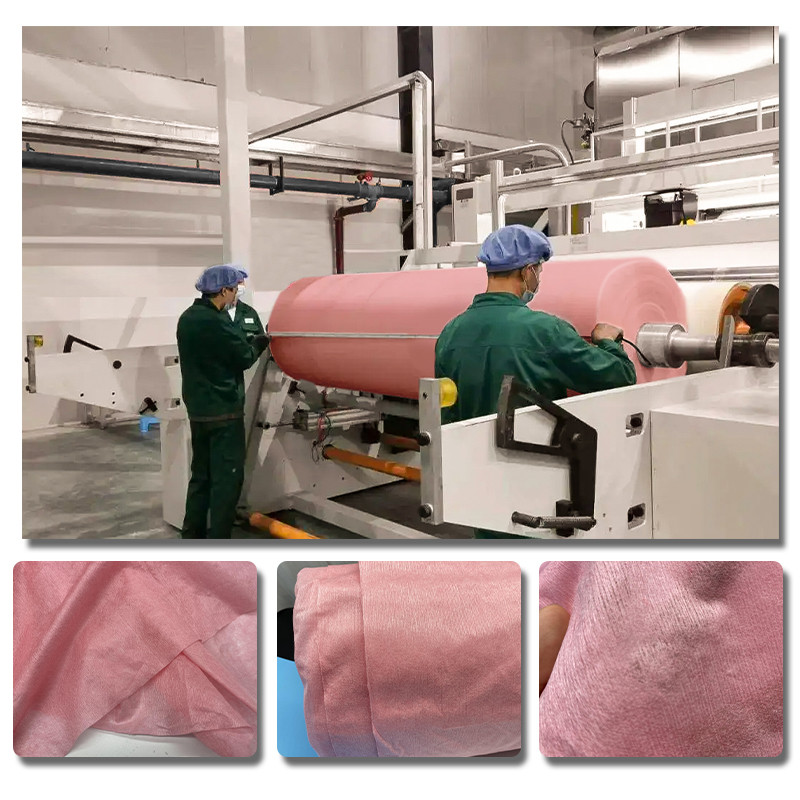 CFT35 Roll


35gsm

22~120gsm


100% Lycopene fiber


YES

18 months

Protect from moisture and high temperature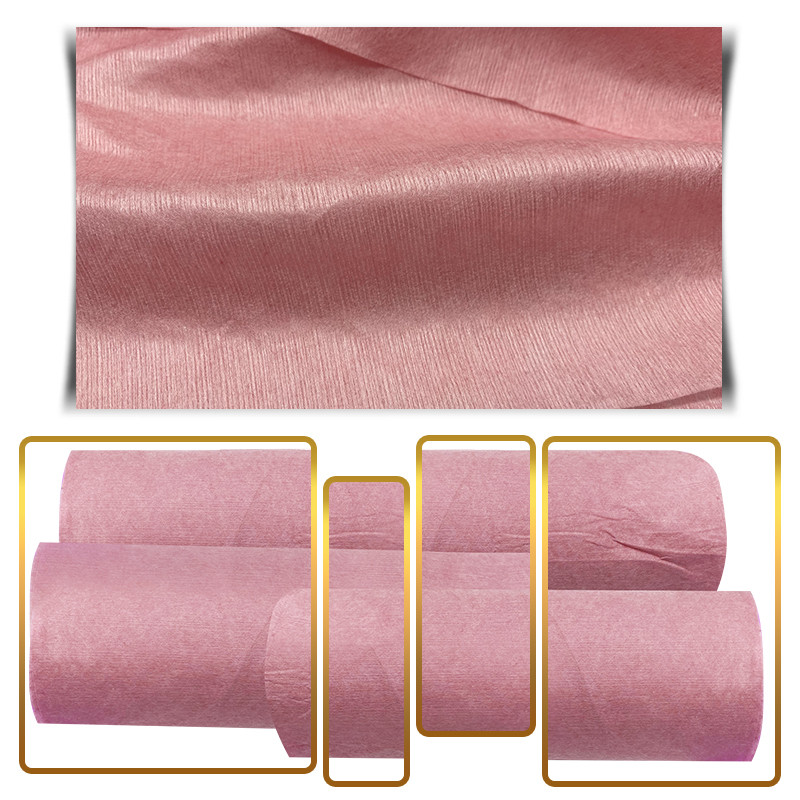 Heavy Metal Detection Data:

Extractable heavy metal test method: refer to Testing Methods STANDARD 100 By OEKO-TEX (2017),detection and analysis by inductively coupled plasma emission spectrometer.

Testing Parameter

Units

Method detection limit (direct contact with skin)

Limit

Result

(Pb)

mg/kg

0.1

0.2

ND

(Cd)

mg/kg

0.01

0.1

ND

(Cr)

mg/kg

0.1

1

ND

(Hg)

mg/kg

0.01

0.02

ND

(Sb)

mg/kg

3

30

ND

(As)

mg/kg

0.2

0.2

ND

(Cu)

mg/kg

2.5

50

ND

(Co)

mg/kg

1

1

ND

(Ni)

mg/kg

1

1

ND

Result

Pass