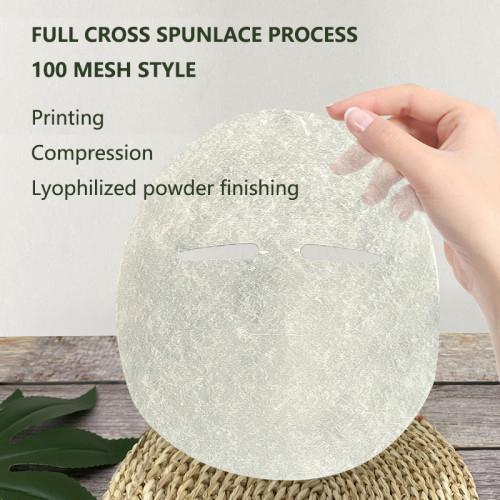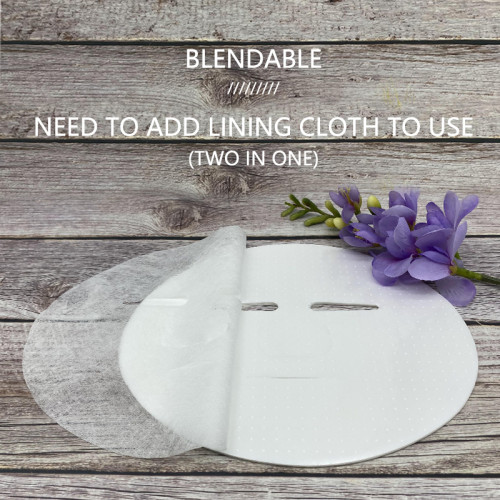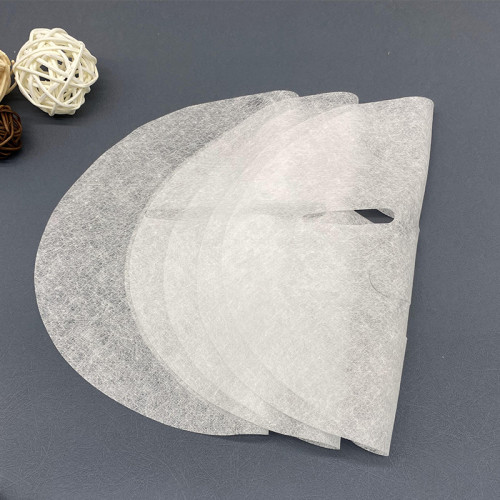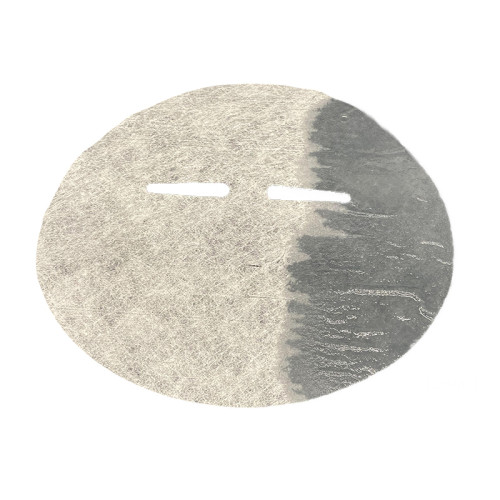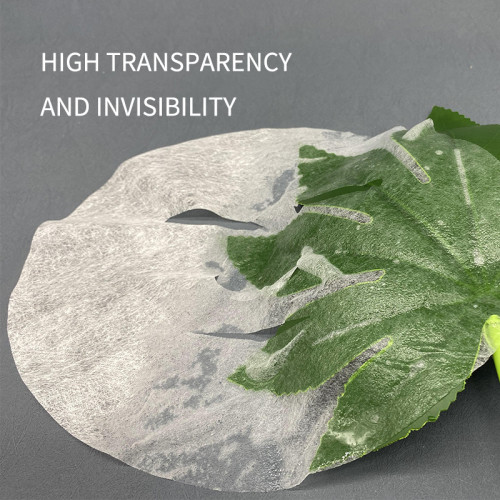 25gsm Tencel fabric facial mask material Cupro soft organic spunlace non-woven fabric skin care mask fabric
Model

C2500J
MOQ

50000 piece
Item specifics
Color

White
Ingredient

Cupro + Lyocell + Micro Fiber
Place of Origin

Guangdong, China
Brand Name

Proyons
Skin Type

All skin types
Feature

Highly absorbent and moisturizing
Description
Product Description
Organic Spunlace Non-Woven Fabric Skin Care Mask Fabric
This product is made of 30% cupro fiber, 40% domestic Tencel (Lyocell fiber) and 30% superfine fiber through full cross high pressure spunlace process. 25gsm and 100 mesh fabric style. The high water absorption rate and high transparency of cupro fiber provide the physical basis for the mask fabric. Tencel (Lyocell fiber) further strengthens the horizontal and vertical strength of the fabric, making the overall fabric of the product light and strong. The mixed use of microfiber (1.0Detx) greatly improves the softness of the mask fabric, which makes the C2500J fabric surface have excellent skin conformability. Combining the three materials, the C2500J product has a good performance in terms of moisturizing and water-locking performance, skin fit, and anti-deformation ability. At the same time, when using this ratio to make high-weight mask fabric (higher than 40 grams), it can still make various functions perform well, which is very suitable for the manufacture of various mask products.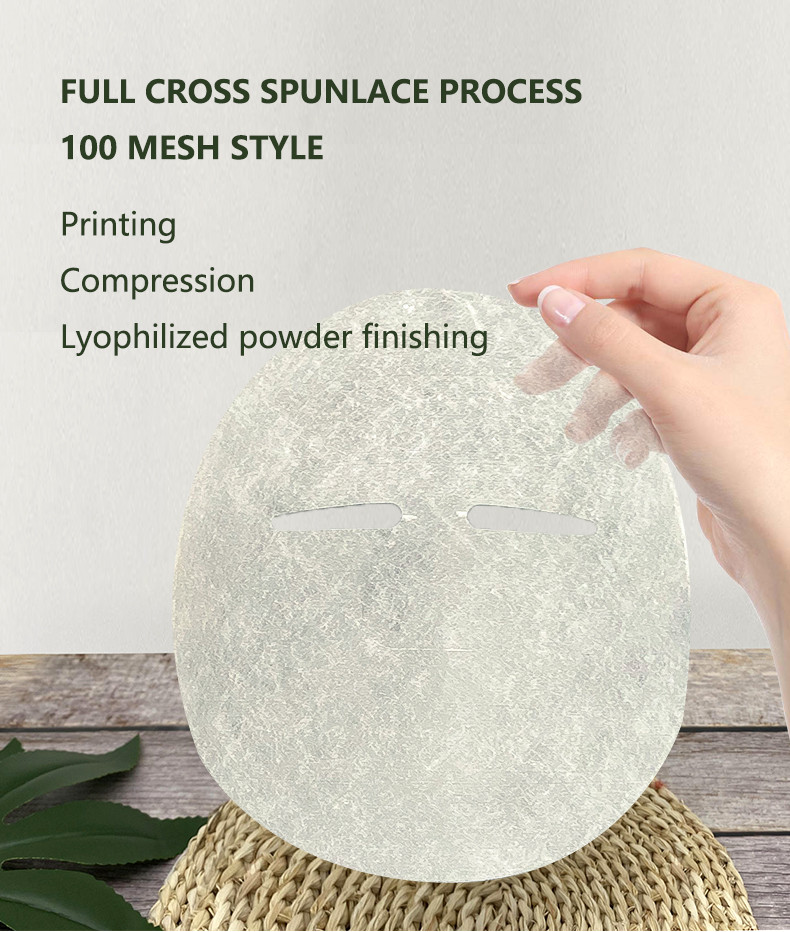 C2500J


25gsm

22~120gsm


30%Cupro+40%Tencel+30% Mircofiber




220*200mm


YES

Variety of materials be blended:

YES

Printing/Compression/Lyophilized powder finishing

Highly absorbent and moisturizing, excellent skin-adhering performance, high transparency and invisibility.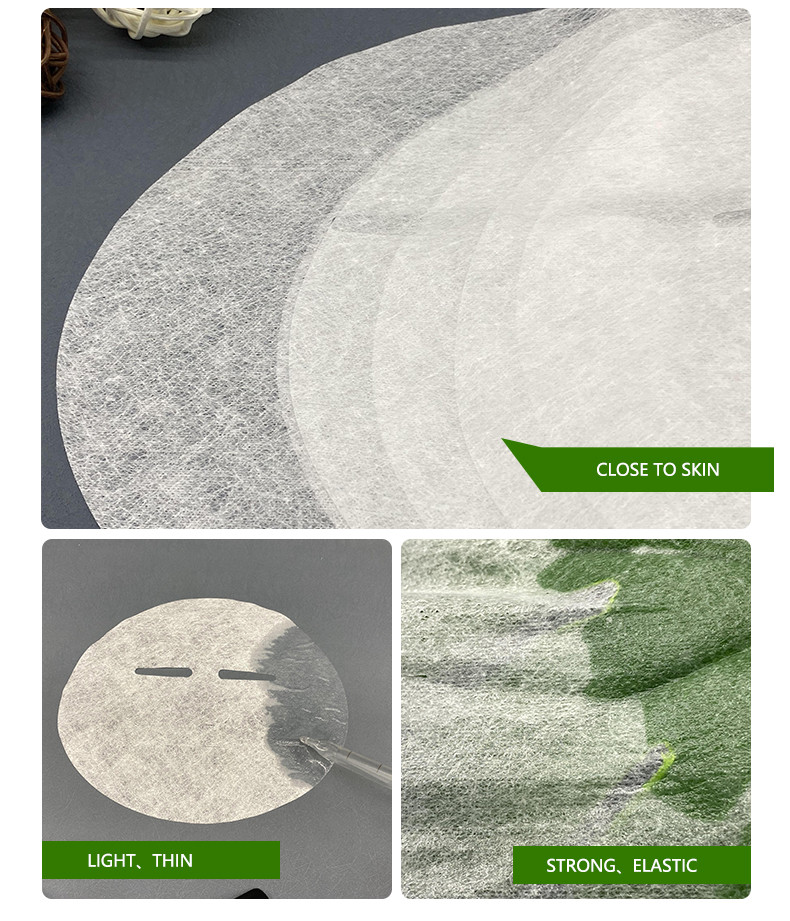 Heavy Metal Detection Data:

Extractable heavy metal test method: refer to Testing Methods STANDARD 100 By OEKO-TEX (2017),detection and analysis by inductively coupled plasma emission spectrometer.

Testing Parameter

Units

Method detection limit (direct contact with skin)

Limit

Result

(Pb)

mg/kg

0.1

0.2

ND

(Cd)

mg/kg

0.01

0.1

ND

(Cr)

mg/kg

0.1

1

ND

(Hg)

mg/kg

0.01

0.02

ND

(Sb)

mg/kg

3

30

ND

(As)

mg/kg

0.2

0.2

ND

(Cu)

mg/kg

2.5

50

ND

(Co)

mg/kg

1

1

ND

(Ni)

mg/kg

1

1

ND

Result

Pass
| | | | |
| --- | --- | --- | --- |
| | | | |
| | GB/T2910 | % | 30%Cupro+40%Tencel+30% Mircofiber |
| Weight | ISO 9073-1 | g/m2 | 28.5 |
| | PRIUS Standard | mm | 1.183 |
| | FZ/T6402 | S/10cm | 29.2 |
| White degree | GB/T 8424.2 | | |
| Tensile strength CD dry | ISO 9073-3 | N | |
| Tensile strength MD dry | ISO 9073-3 | N | 25.1 |
| Breaking elongation CD dry | ISO 9073-3 | % | 140 |
| Breaking elongation MD dry | ISO 9073-3 | % | 135.2 |
| Capacity of liquid-absorbability | FZ/T 64012 | % | 1052 |