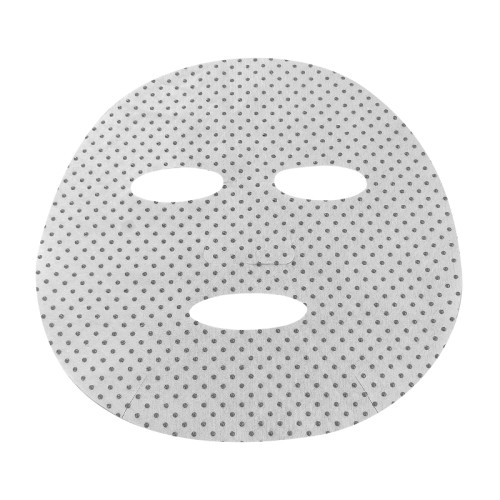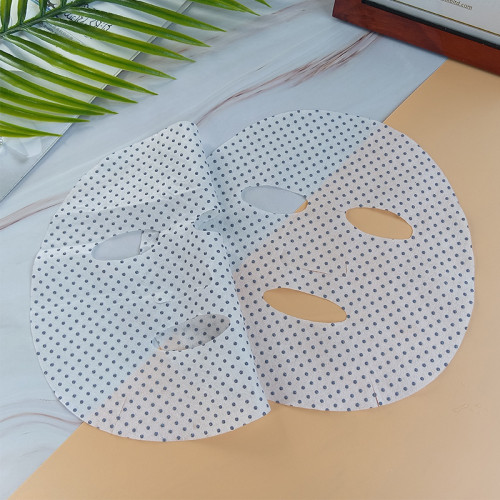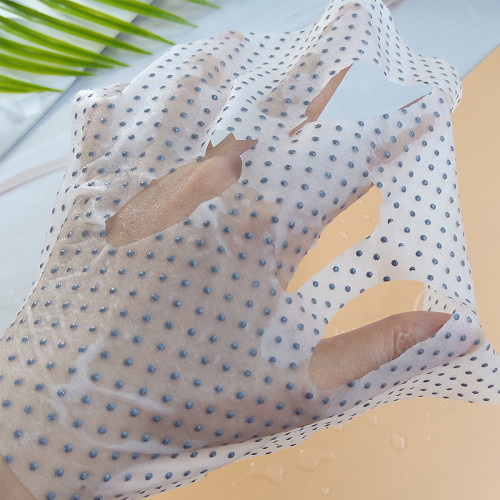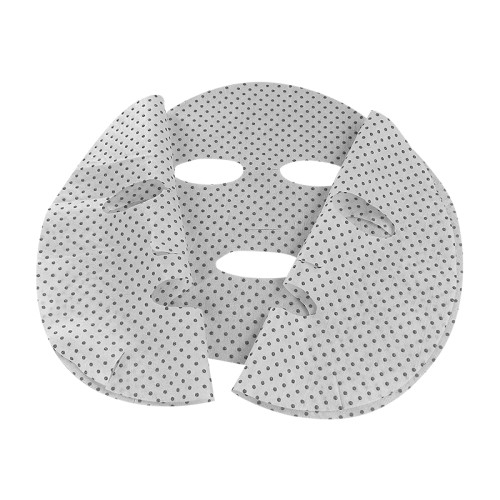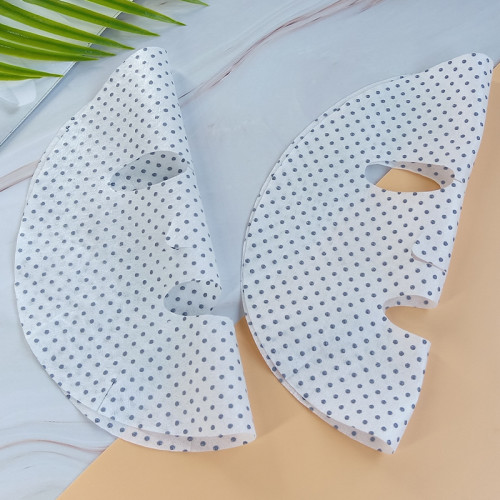 50gsm Bio-Magnetic Sheet Mask Nanoscale Magnet Nano Facial Mask Sheet Magnetic Face Mask
Model

magnet mask
MOQ

50000 piece
Item specifics
Color

White
Ingredient

tencel fiber+bio magnet
Place of Origin

Guangdong, China
Brand Name

Proyons
Skin Type

All skin types
Description
Product Description
As a professional facial sheet mask manufacturer, we can answer many questions about mask sheet raw materials for you. If you have any questions in this regard, please contact us

as soon as possible.
Bio magnet mask lighting disposable spunlace nonwoven facial mask sheet anti-aging tencel face mask
What is Inductive Biological Magnet?
Inductive biological magnet is a sort of nanoscale intelligent biological magnet which has the magnetic field that interacts and fits in with the human body. Since the frequency, generated by the inductive biological magnetic field, is in conformity with the frequency generated by cell membranes, the magnetic frequency stimulates the fission of cells and strengthen the courses of generating and reproducing the cells; and it enables the cells to cure themselves and to undergo permutations and combinations again so as to facilitate the regeneration of collagens and elastins and to reconstruct the original natural environment of biology for the skin.
It can improve the microcirculation of peripheral blood vessels, enhance the ability of histiocytes to exchange materials, to eliminate the free radicals within the body, to increase cell vitality and to reinforce the activity of superoxide dismutase (SOD). In the meantime, it stimulates the damaged collagen layers to generate large quantities of collagens to enable them to recover and allows the activated derma tissues to coalesce and to contract so as to make the skin healthy, glossy and tighten.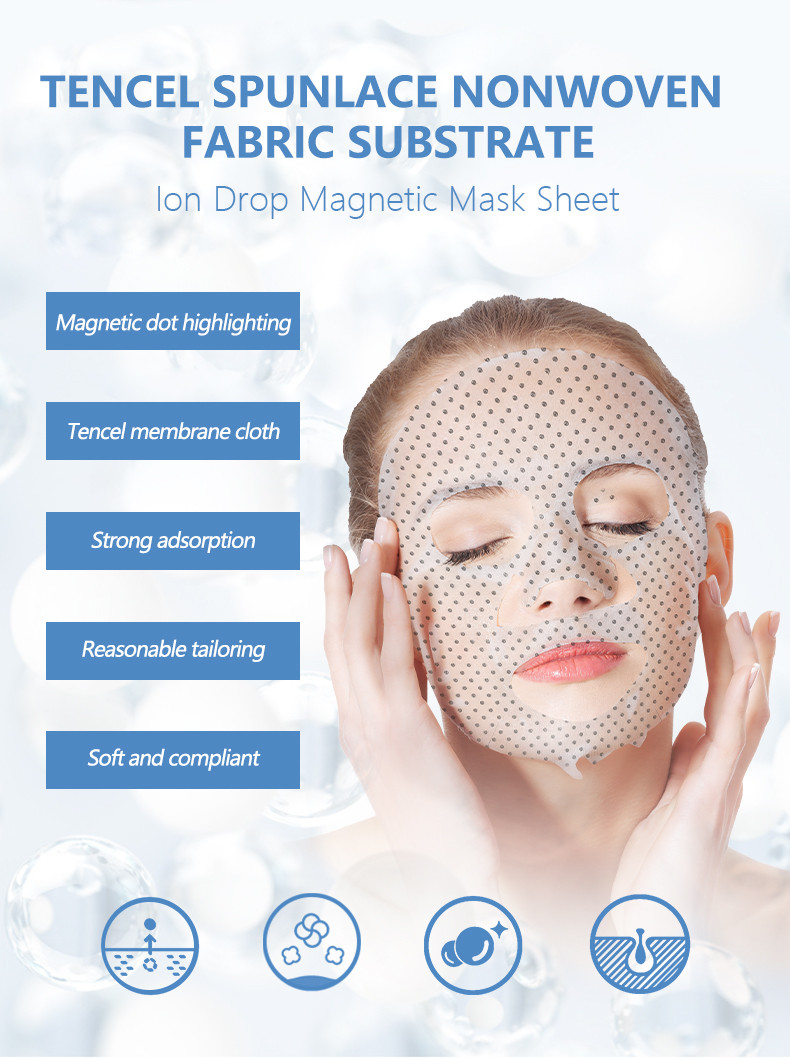 Magnet Mask


Plain


50gsm

-


tencel+Bio magnet


Single Sheet


220*200mm


YES

Variety of materials be blended:

YES

Printing/Lyophilized powder finishing

1. Tencel spunlace non-woven fabric substrate;

2. The size of the magnetic spot is uniform;

3. The grains are full and the edges are neat;

4. The magnetic point is bright, the color is even, the magnetic point is more prominent, and it has luster;

5.Nano-scale magnetic powder, after frequency modulation, and heavy metals have been removed;

6. Magnetic droplet microcrystalline packaging technology;

7, firm, does not fall off, does not lose magnetism.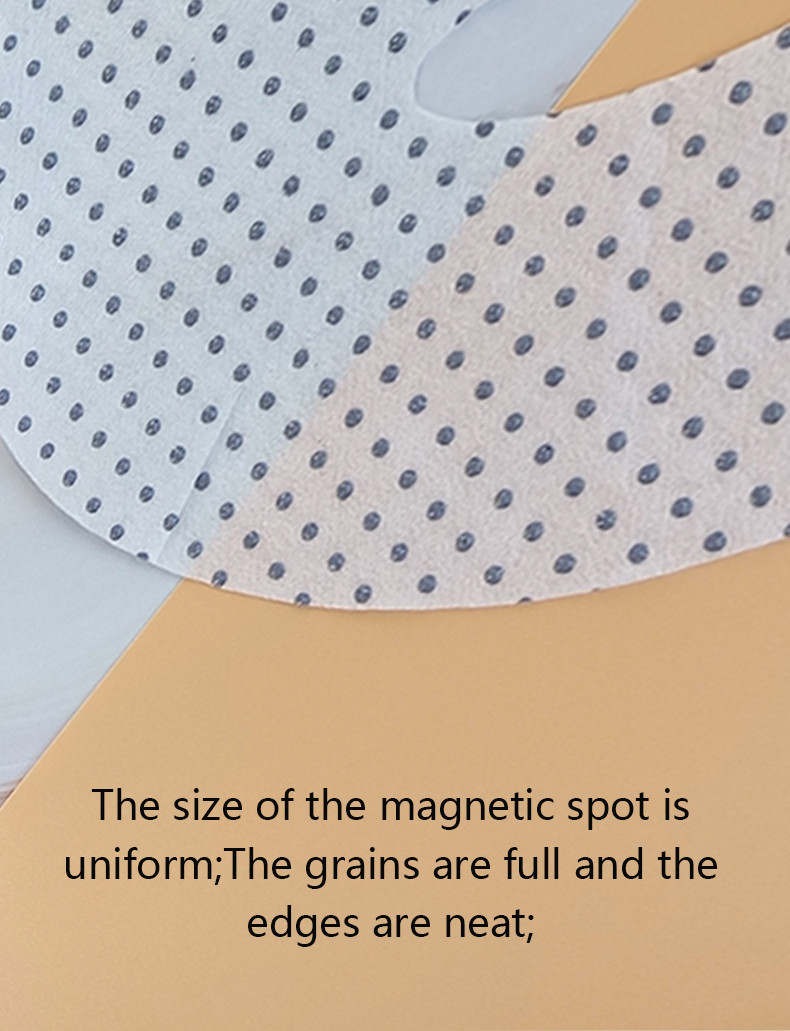 Heavy Metal Detection Data:

Extractable heavy metal test method: refer to Testing Methods STANDARD 100 By OEKO-TEX (2017),detection and analysis by inductively coupled plasma emission spectrometer.

Testing Parameter

Units

Method detection limit (direct contact with skin)

Limit

Result

(Pb)

mg/kg

0.1

0.2

ND

(Cd)

mg/kg

0.01

0.1

ND

(Cr)

mg/kg

0.1

1

ND

(Hg)

mg/kg

0.01

0.02

ND

(Sb)

mg/kg

3

30

ND

(As)

mg/kg

0.2

0.2

ND

(Cu)

mg/kg

2.5

50

ND

(Co)

mg/kg

1

1

ND

(Ni)

mg/kg

1

1

ND

Result

Pass