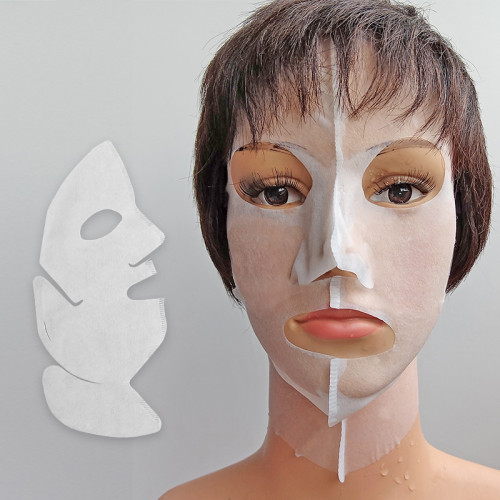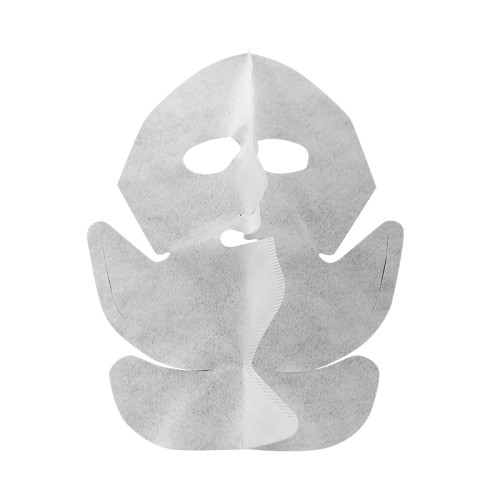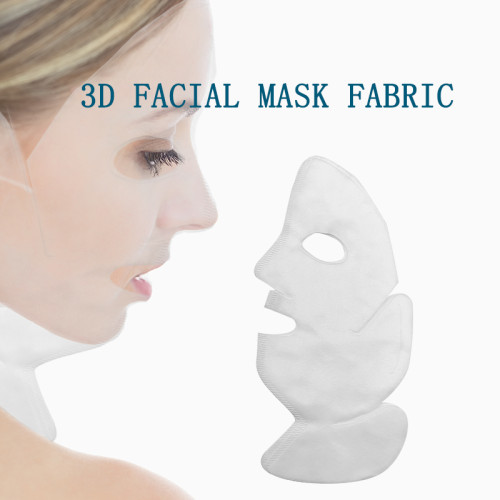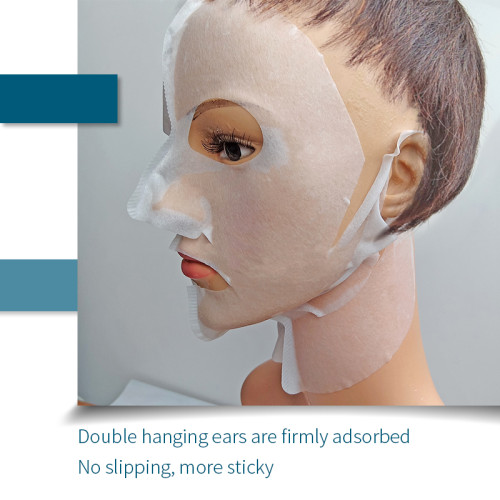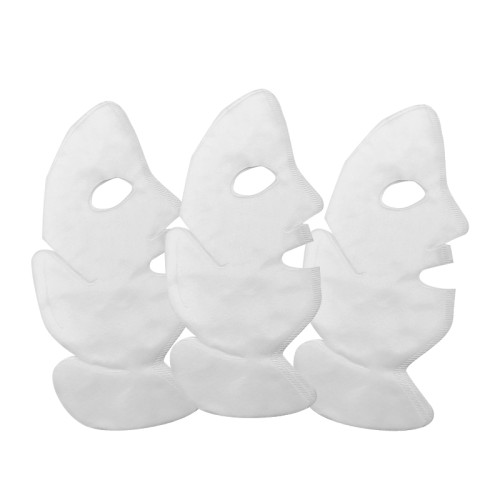 3D mask paper sheet polyester viscose ear-hanging mask paper face and neck nonwoven mask sheet
Item specifics
Color

White
Ingredient

polyester+viscose
Place of Origin

Guangdong, China
Brand Name

Proyons
Skin Type

All skin types
Feature

fit, softness, moisturizing
Description
Product Description
3D mask paper sheet polyester viscose ear-hanging mask paper face and neck mask fabric
This product is blended with viscose and polyester fibers, and is spun into fabric through high-pressure spunlace. With 3D cutting technology, the design of the mask fabric is more three-dimensional and fits the contours of the human face, especially the curved design of the nose, so that the original dead ends - the ends of the nose, can also better absorb the essence of the mask. Compared with conventional facial mask fabric, 3D three-dimensional facial mask fabric covers a wider area of the face. Ear-hanging and one-piece mask fabrics can be cut out according to different face shapes. Such a 3D three-dimensional V face mask fabric can correct the lip biting muscle, lift and tighten the skin, and achieve the effect of V face and thin face. At the same time, the three-dimensional mask can be used to more closely cover every contour of the face and neck, fully take care of the key areas of the face (zygomatic area, nasolabial line, corners of the mouth, etc.) and fully care for the neck to remove fine lines on the neck. So that the neck is fully nourished. The polyester fiber can make the whole mask fabric be formed by ultrasonic bonding, and strengthen the strength of the film fabric itself, so as to ensure a certain resistance to deformation during use. If you need to improve the elasticity of the face, you can add a certain proportion of elastic fibers to adjust the elasticity and shrinkage performance of the fabric surface. The viscose fiber is beneficial to improve the water absorption, softness and moisture retention capacity of the fabric surface. The larger the proportion of viscose fiber, the better the overall moisturizing effect of the 3D three-dimensional mask fabric, and the better the fit and softness. In addition, bamboo fiber, tencel, copper ammonia fiber, silk and other materials can also be used for blending to further improve the overall performance of the fabric surface.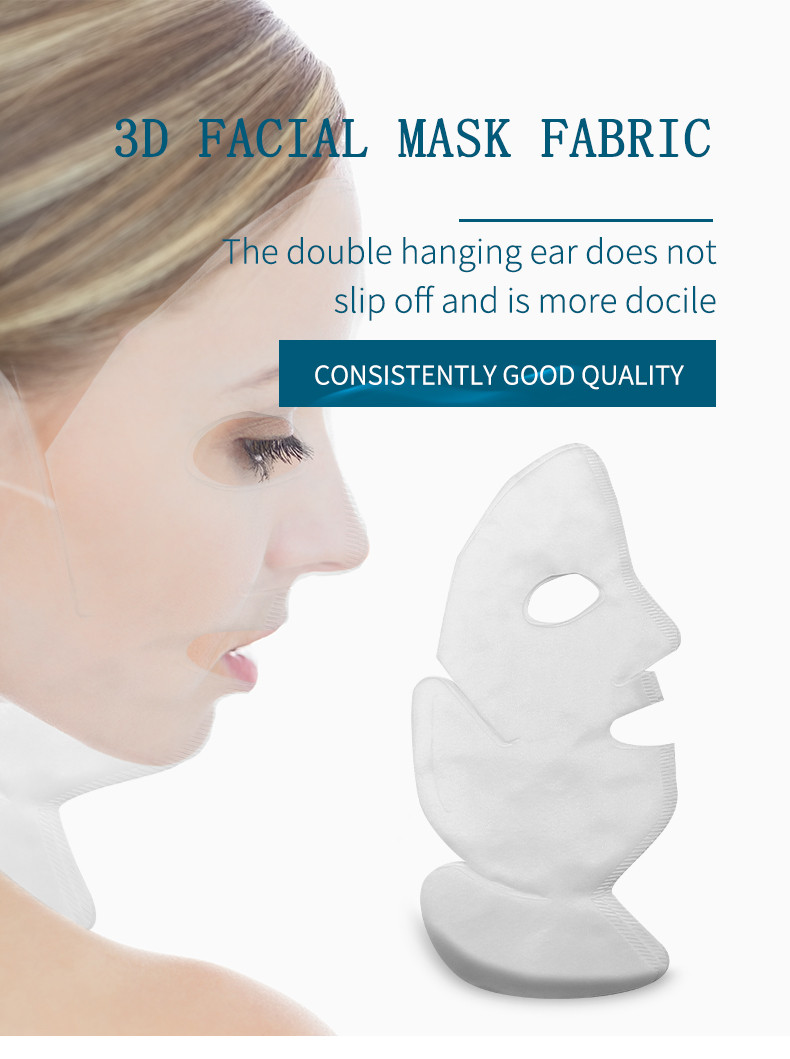 CP3DZ



White

40gsm

30-60gsm


Single sheet


250*280mm


YES

Variety of materials be blended:

YES

Finish:


The fabric surface is thin, strong and elastic. High-efficiency water absorption and moisturizing, good adhesion performance,close to skin, high transparency and invisibility.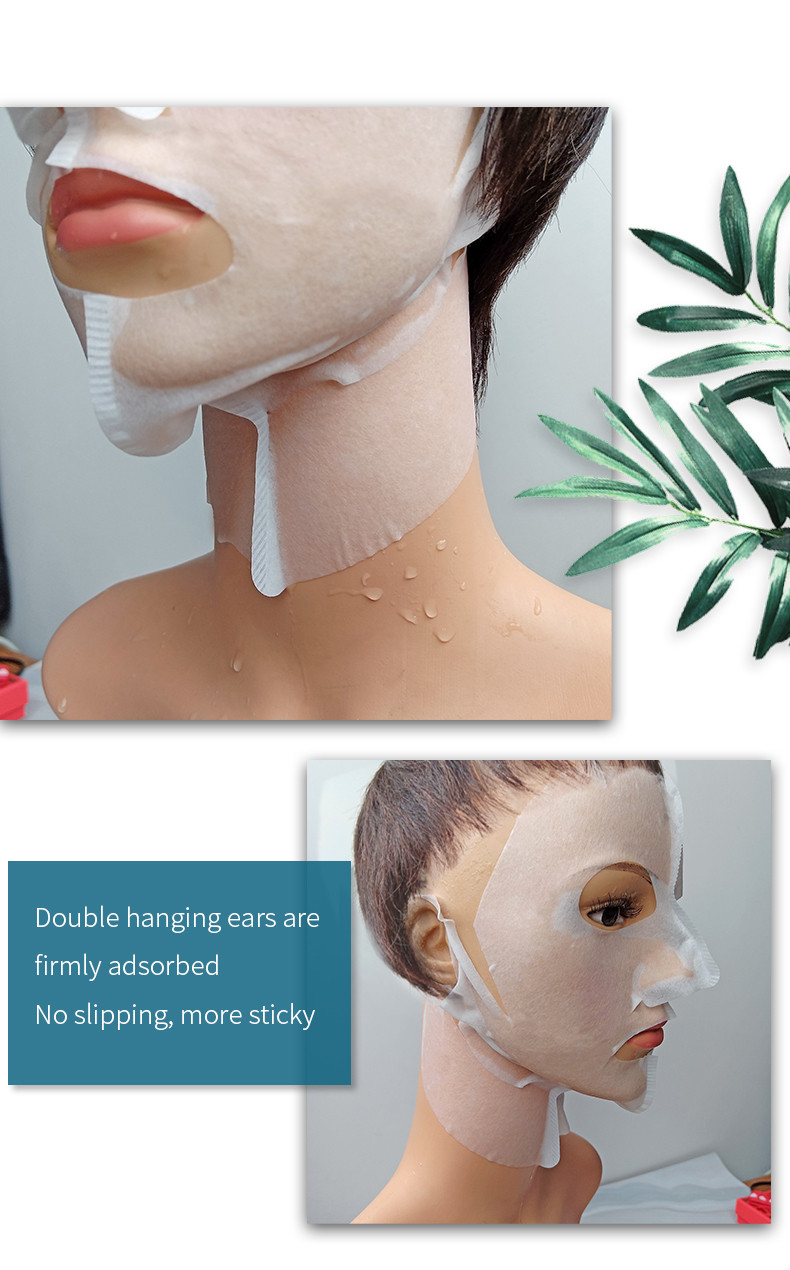 Heavy Metal Detection Data:

Extractable heavy metal test method: refer to Testing Methods STANDARD 100 By OEKO-TEX (2017),detection and analysis by inductively coupled plasma emission spectrometer.

Testing Parameter

Units

Method detection limit (direct contact with skin)

Limit

Result

(Pb)

mg/kg

0.1

0.2

ND

(Cd)

mg/kg

0.01

0.1

ND

(Cr)

mg/kg

0.1

1

ND

(Hg)

mg/kg

0.01

0.02

ND

(Sb)

mg/kg

3

30

ND

(As)

mg/kg

0.2

0.2

ND

(Cu)

mg/kg

2.5

50

ND

(Co)

mg/kg

1

1

ND

(Ni)

mg/kg

1

1

ND

Result

Pass