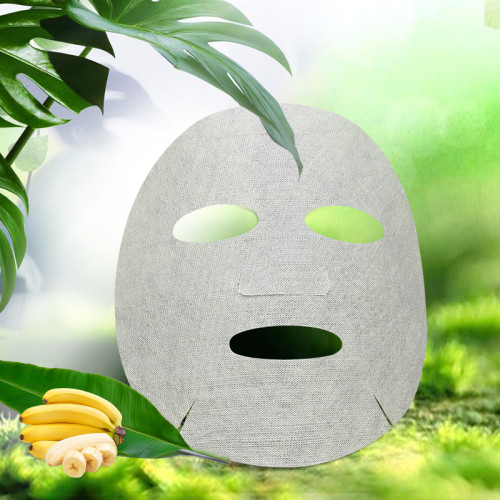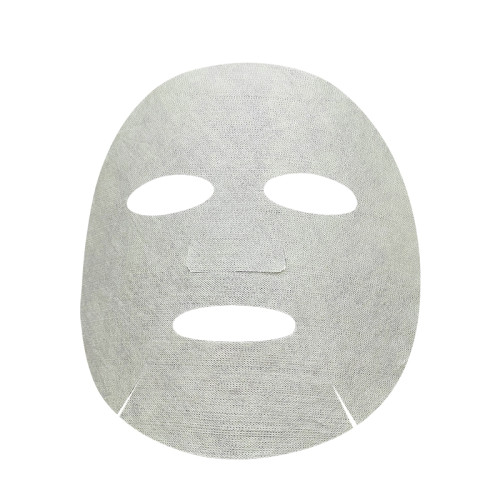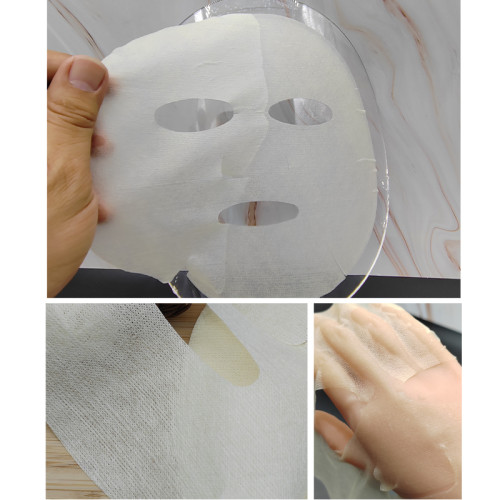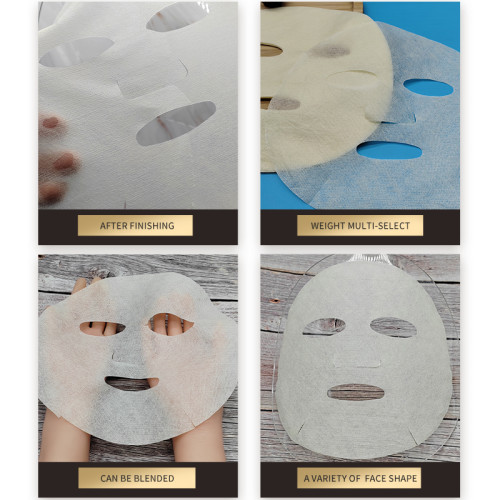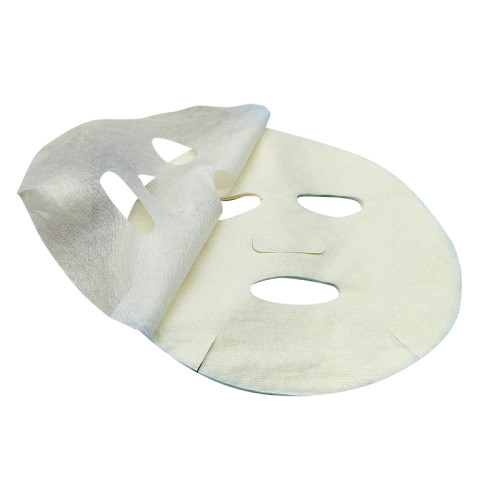 35gsm Plant Fiber Facial Sheet Mask Fabric Banana Extract Fiber Sheet Mask Making
Item specifics
Color

Yellow
Ingredient

Banana Fiber
Place of Origin

Guangdong, China
Brand Name

Proyons
Skin Type

All skin types
Feature

bright, soft, elastic, skin repair
Description
Product Description
As a professional spunlace nonwoven manufacturer, we have long been committed to the development of plant fiber spunlace nonwoven for sheet mask making substrates.

If you need to develop more plant fiber spunlace material, please feel free to contact us.

This product is made of banana fiber by high-pressure spunlace process, the cloth surface is 35g/square meter, and the small mesh cloth surface style. Banana fiber uses banana stems as raw materials, mainly composed of cellulose, hemicellulose and lignin. Light, good gloss, high water absorption, easily degradable and environmentally friendly. The spunlace non-woven fabric and mask cloth made of banana fiber have the characteristics of softness and comfort, good adhesion, and excellent water-locking and moisture-absorbing properties. The average breaking strength of the fiber monofilament is 4.93CN/dtex, and the main body length: 42mm. Therefore, banana fiber has good softness, and it can be cut to a specific face shape to improve the fit rate of the facial skin to obtain a better feeling of use. The cloth surface is conventionally made of plain weave and mesh style mesh, which can improve the skin fit and at the same time is more conducive to gas exchange,and does not produce sultry feeling during use. Through the extraction of banana niacin, vitamin E and other ingredients, it can promote the repair and synthesis of skin epithelial tissue and maintain skin elasticity. At the same time, it can reduce hyperpigmentation and has antioxidant effect, can inhibit the activity of skin tyrosinase, thereby reducing the formation of melanin.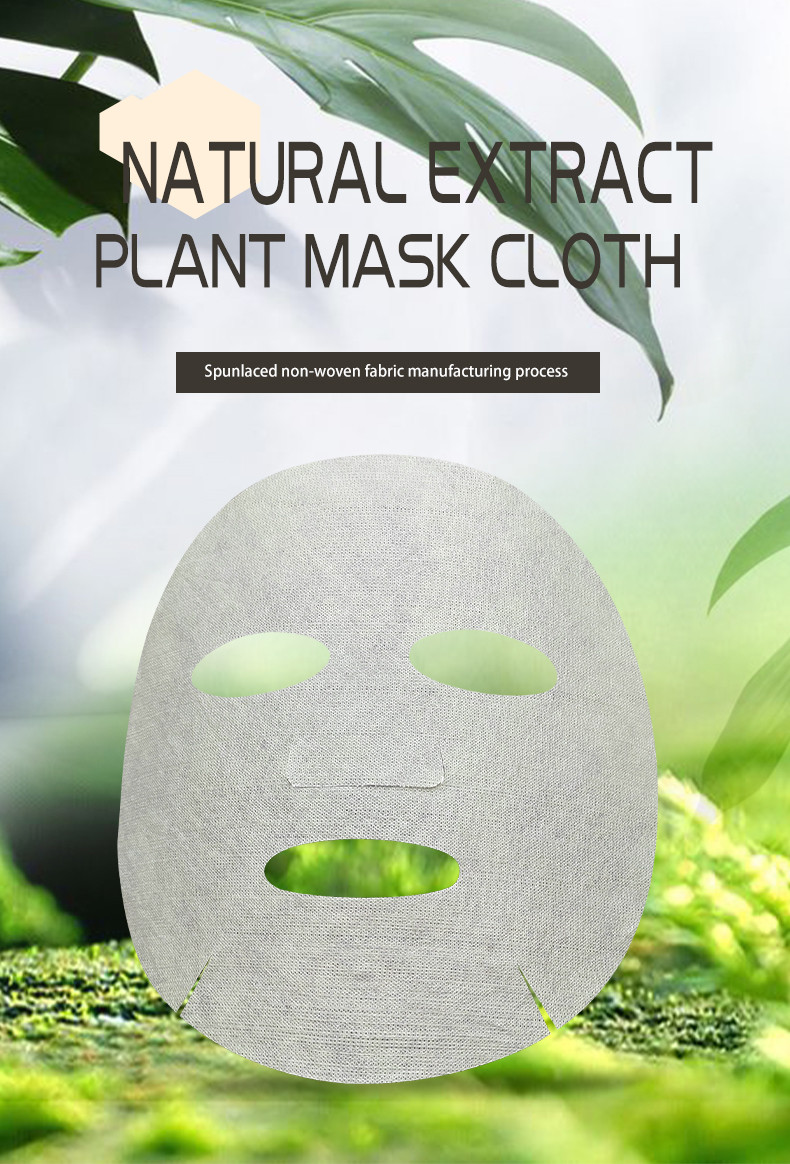 CFB35


Mesh


35gsm

25~150gsm


Banana Fiber


Single sheet (recommended to use interlining)


220*200mm


YES

Variety of materials be blended:

YES

Printing/Compression/Lyophilized powder finishing

CFB35 banana fiber spunlace mask substrate has the characteristics of bright, soft, elastic, efficient water lock and moisture absorption, natural environmental protection and easy to degrade. At the same time, the effective extracts banana niacin and vitamins can provide skin repair, prevent the formation of melanin, and improve the skin's antioxidant capacity.



Heavy Metal Detection Data:

Extractable heavy metal test method: refer to Testing Methods STANDARD 100 By OEKO-TEX (2017),detection and analysis by inductively coupled plasma emission spectrometer.

Testing Parameter

Units

Method detection limit (direct contact with skin)

Limit

Result

(Pb)

mg/kg

0.1

0.2

ND

(Cd)

mg/kg

0.01

0.1

ND

(Cr)

mg/kg

0.1

1

ND

(Hg)

mg/kg

0.01

0.02

ND

(Sb)

mg/kg

3

30

ND

(As)

mg/kg

0.2

0.2

ND

(Cu)

mg/kg

2.5

50

ND

(Co)

mg/kg

1

1

ND

(Ni)

mg/kg

1

1

ND

Result

Pass
| | | | |
| --- | --- | --- | --- |
| | | | |
| | GB/T2910 | % | |
| Weight | ISO 9073-1 | g/m2 | 35.2 |
| | PRIUS Standard | mm | 0.18 |
| | FZ/T6402 | S/10cm | 28.6 |
| White degree | GB/T 8424.2 | | |
| Tensile strength CD dry | ISO 9073-3 | N | |
| Tensile strength MD dry | ISO 9073-3 | N | 23.2 |
| Breaking elongation CD dry | ISO 9073-3 | % | 129 |
| Breaking elongation MD dry | ISO 9073-3 | % | 119.6 |
| Capacity of liquid-absorbability | FZ/T 64012 | % | 1012 |