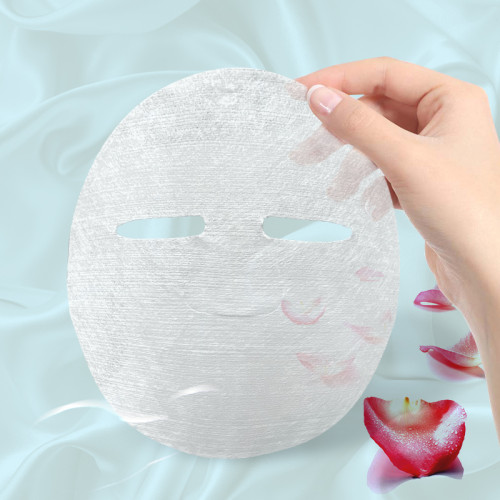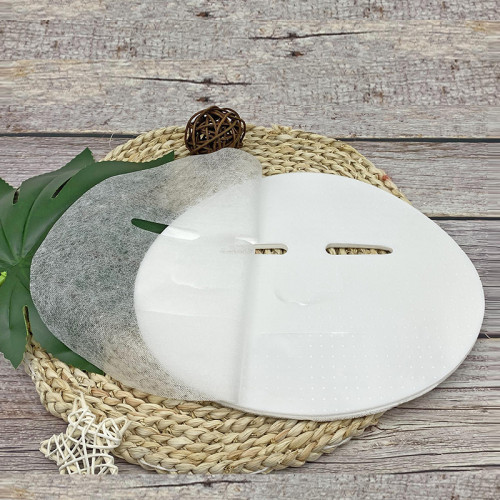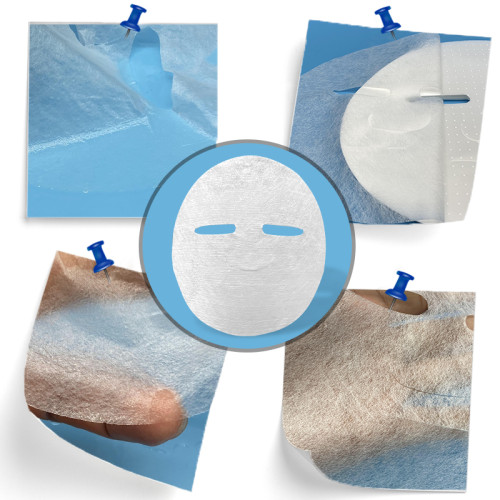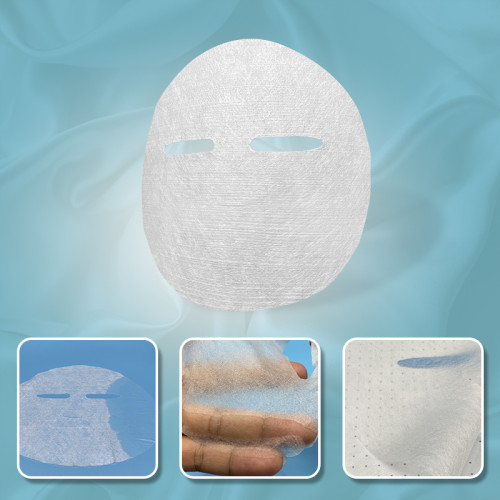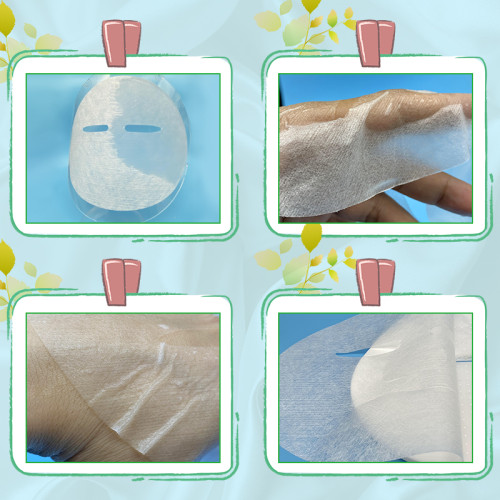 100% tencel skin-friendly facial sheet mask degradable spunlace fabric dry face mask sheet
Item specifics
Color

White
Ingredient

100% tencel
Place of Origin

Guangdong, China
Brand Name

Proyons
Skin Type

All skin types
Feature

low irritation, skin-friendly, easy to use
Description
Product Description
Tencel skin-friendly facial sheet mask
This product is made of 100% 0.9Detx ultra-fine Tencel by full cross spunlace. The fabric mask is very light and sticky. Because it is made of 0.9D Tencel, the fabric surface is delicate and comfortable in the dry cloth state. It can be strong, tough and elastic under wet use, and has good deformation resistance. 0.9Detx Tencel uses wood from effective forest management certification as the main raw material, which is beaten and spun. 0.9Detx Tencel fiber can be completely decomposed in the soil without pollution to the environment. In the process of manufacturing 22gsm fabric, the full cross process is adopted, which has stronger filament winding performance than half cross, which can further solve the problem of insufficient strength of high and thin fabrics. Compared with ordinary Tencel, 0.9Detx Tencel has better adhesion and better water absorption and transparency, allowing the end user to have a longer use time. At the same time, good transparency brings better visual effect. If you can add the printing of the specified pattern, the color of the pattern will be more gorgeous.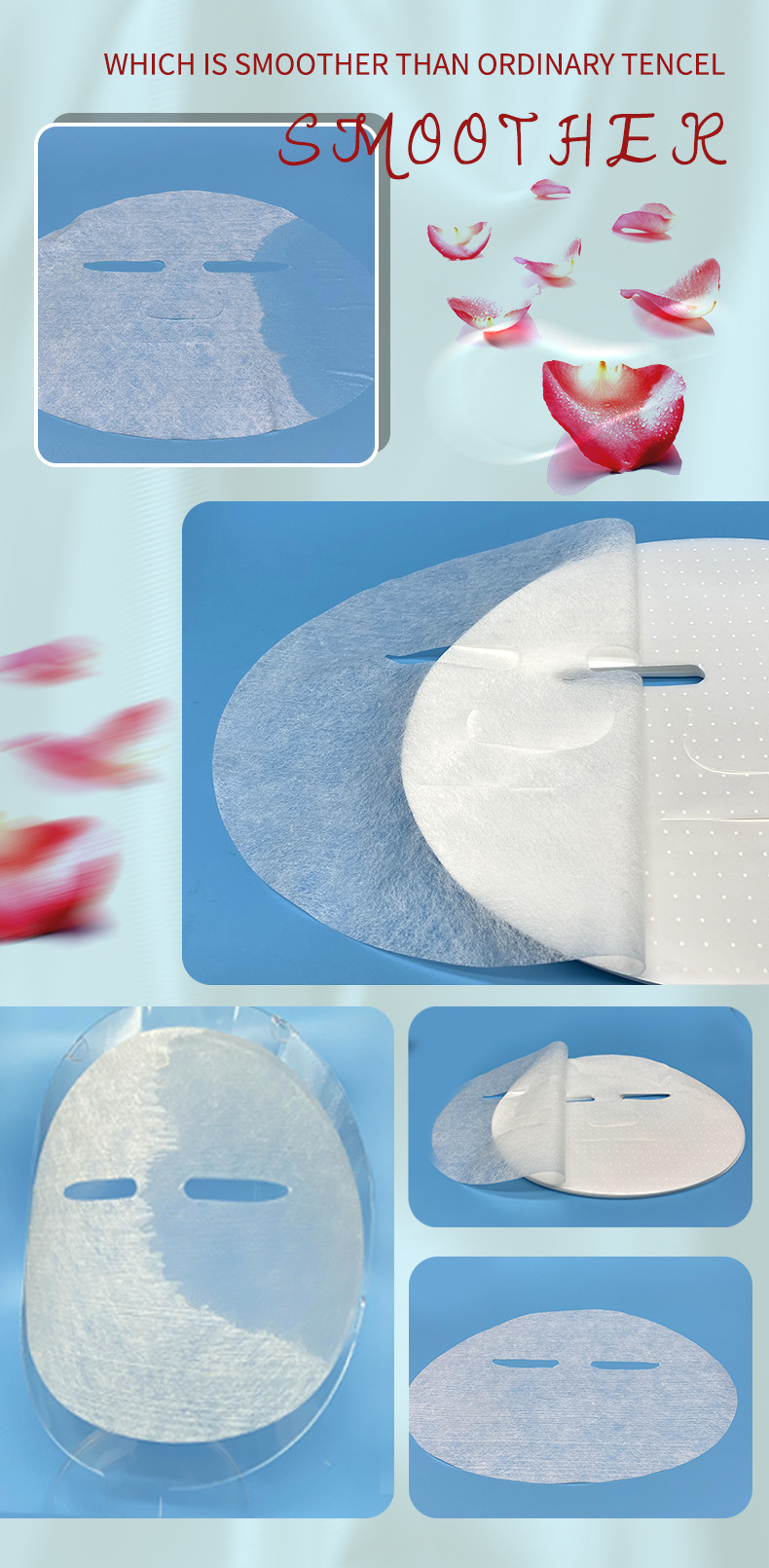 White


28gsm

100% 0.9Detx Tencel


Yes(2 in 1)


220*200mm


YES

Variety of materials be blended:

YES

Printing/Compression/Lyophilized powder finishing

This product is made of ultra-fine Tencel, which is smoother than ordinary Tencel, with better mechanical properties, better use time and transparency. C28PD has the characteristics of good water absorption, continuous moisturization and health, perfect fit,care for every inch of skin, low irritation, skin-friendly, easy to use, not easy to deform, natural and pure, environmentally friendly and degradable, light and invisible, like a second skin.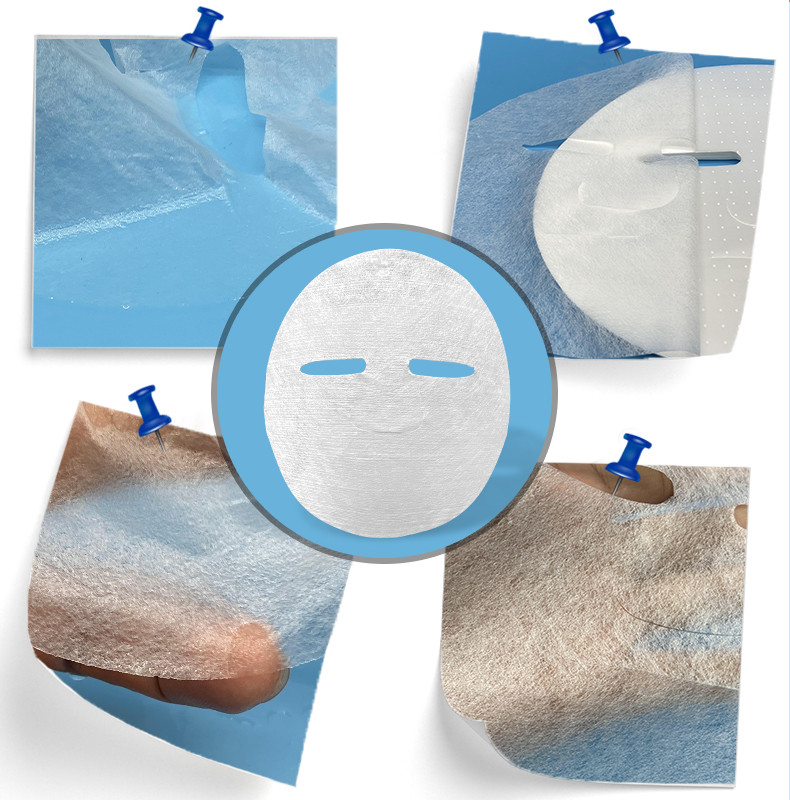 Heavy Metal Detection Data:

Extractable heavy metal test method: refer to Testing Methods STANDARD 100 By OEKO-TEX (2017),detection and analysis by inductively coupled plasma emission spectrometer.

Testing Parameter

Units

Method detection limit (direct contact with skin)

Limit

Result

(Pb)

mg/kg

0.1

0.2

ND

(Cd)

mg/kg

0.01

0.1

ND

(Cr)

mg/kg

0.1

1

ND

(Hg)

mg/kg

0.01

0.02

ND

(Sb)

mg/kg

3

30

ND

(As)

mg/kg

0.2

0.2

ND

(Cu)

mg/kg

2.5

50

ND

(Co)

mg/kg

1

1

ND

(Ni)

mg/kg

1

1

ND

Result

Pass
| | | | |
| --- | --- | --- | --- |
| | | | |
| | GB/T2910 | % | |
| Weight | ISO 9073-1 | g/m2 | |
| | | | |
| | FZ/T6402 | S/10cm | |
| White degree | GB/T 8424.2 | | |
| Tensile strength CD dry | ISO 9073-3 | N | 23.9 |
| Tensile strength MD dry | ISO 9073-3 | N | 22 |
| Breaking elongation CD dry | ISO 9073-3 | % | 129 |
| Breaking elongation MD dry | ISO 9073-3 | % | 125.6 |
| Capacity of liquid-absorbability | FZ/T 64012 | % | 966 |