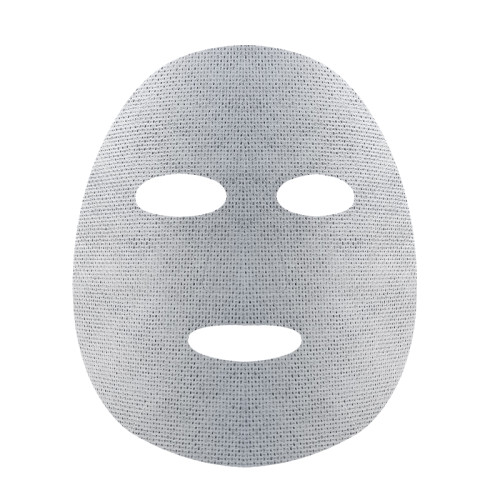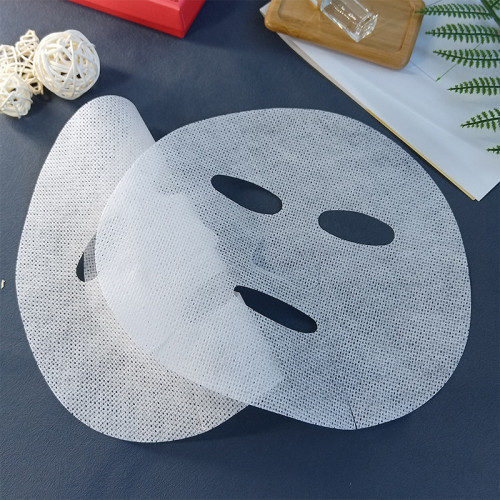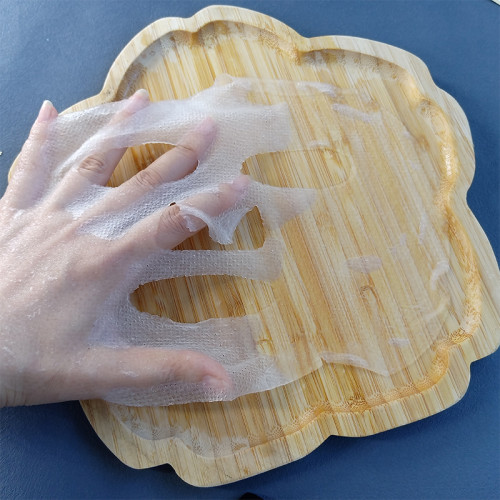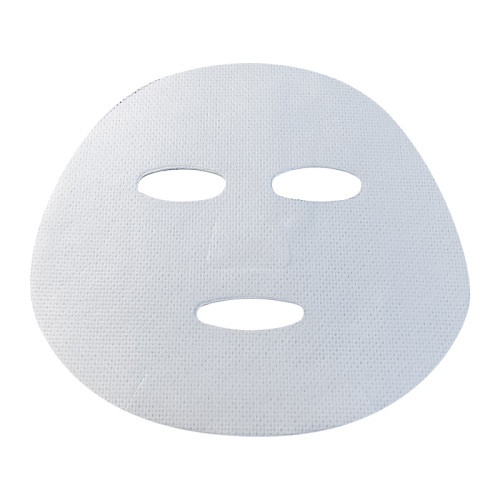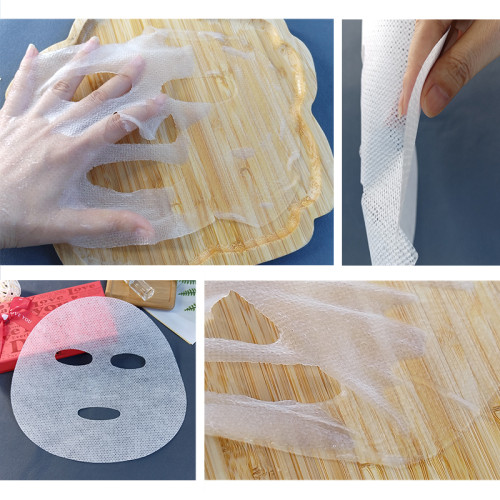 40gsm Jelly gel sheet mask transparent spunlace nonwoven fabric tencel face sheet
Model

CTL40-SM
MOQ

20000 piece
Item specifics
Color

White
Ingredient

97.7% Tencel fiber 2.3% colloidal solution
Place of Origin

Guangdong, China
Brand Name

Proyons
Skin Type

All skin types
Description
Product Description
We are a professional manufacturer of spunlace nonwoven fabric. If you have any questions about mask fabric materials and spunlace products, please feel free to contact us.
The base fabric of this product adopts Tencel fiber (Lyocell) spunlace nonwoven fabric as the base fabric. CTL40-SM Tencel mask fabric is through a specific post-finishing process, so that the Tencel fiber becomes highly transparent, crystal clear, and has a jelly-like gel feel in the wet state. Under this finishing process, the overall water absorption performance and water storage capacity of the maskfabric have also been improved, which can further improve the overall use time of the mask fabric,and allow nutrients to fully penetrate the skin layer and exert their effects. Lyocell fibers are wood pulp fibers, mainly derived from beech or eucalyptus.It has very good strength and water absorption properties, as well as degradation properties.The style of the fabric surface is a long hole-like structure with a shape and size of about
0.3*0.5cm.
This style can produce more "water-locking cubes", allowing the skin to directly contact the beauty material in more areas, and at the same time increase the moisturizing feeling when using.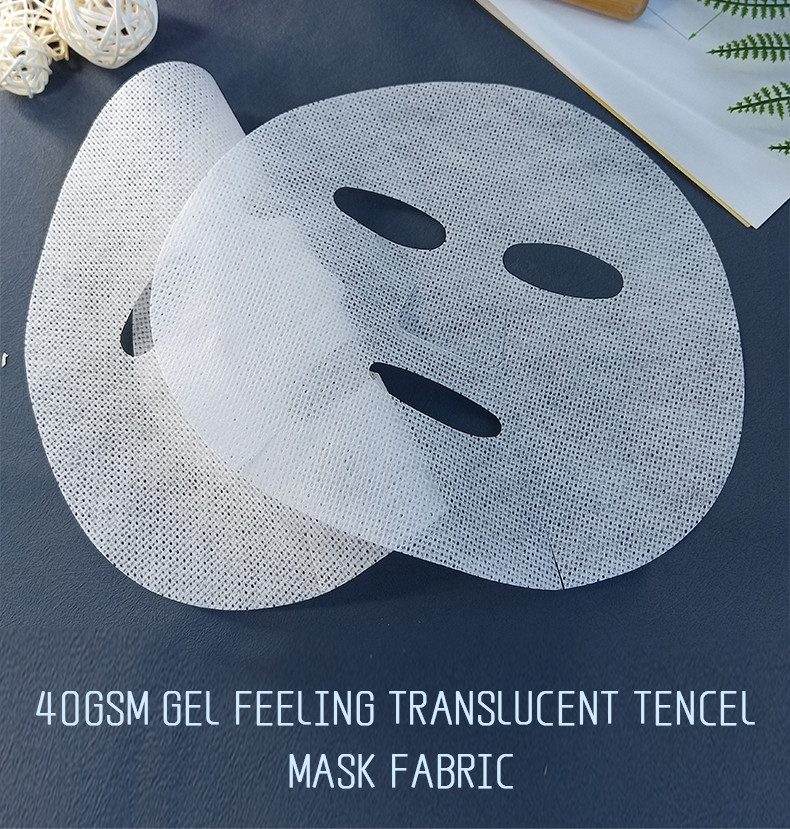 CTL40-SM


rectangular mesh


40gsm

40~120gsm


97.7% Tencel fiber,2.3% colloidal solution




Single sheet


210*200mm


YES

Variety of materials be blended:

YES

printing/freeze-dried powder

CTL40-SM mask fabric has the strength of tencel, but also has a different moisturizing and gelatinous feeling and translucency. It is a new generation of mask substrate.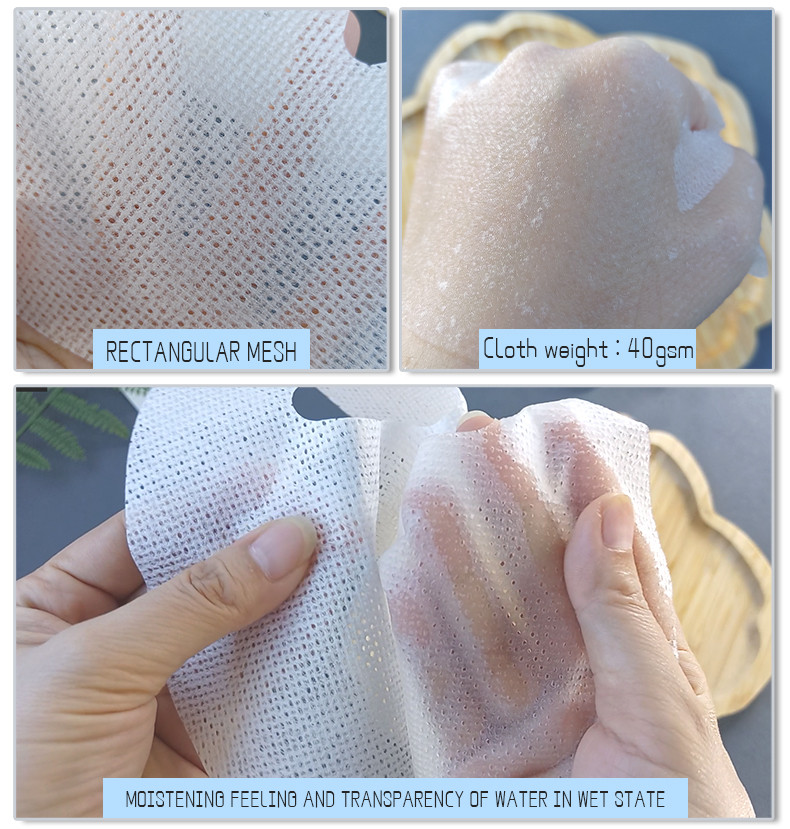 Heavy Metal Detection Data:

Extractable heavy metal test method: refer to Testing Methods STANDARD 100 By OEKO-TEX (2017),detection and analysis by inductively coupled plasma emission spectrometer.

Testing Parameter

Units

Method detection limit (direct contact with skin)

Limit

Result

(Pb)

mg/kg

0.1

0.2

ND

(Cd)

mg/kg

0.01

0.1

ND

(Cr)

mg/kg

0.1

1

ND

(Hg)

mg/kg

0.01

0.02

ND

(Sb)

mg/kg

3

30

ND

(As)

mg/kg

0.2

0.2

ND

(Cu)

mg/kg

2.5

50

ND

(Co)

mg/kg

1

1

ND

(Ni)

mg/kg

1

1

ND

Result

Pass
GB/T2910

%

97.7% Tencel fiber

2.3% colloidal solution

Weight

ISO 9073-1

g/m2

40.3

PRIUS Standard

mm

0.175

FZ/T6402

S/10cm

23.7

White degree

GB/T 8424.2

Tensile strength CD dry

ISO 9073-3

N

Tensile strength MD dry

ISO 9073-3

N

34.9

Breaking elongation CD dry


ISO 9073-3

%

122.2

Breaking elongation MD dry

ISO 9073-3

%

129.2

Capacity of liquid-absorbability

FZ/T 64012

%

1031