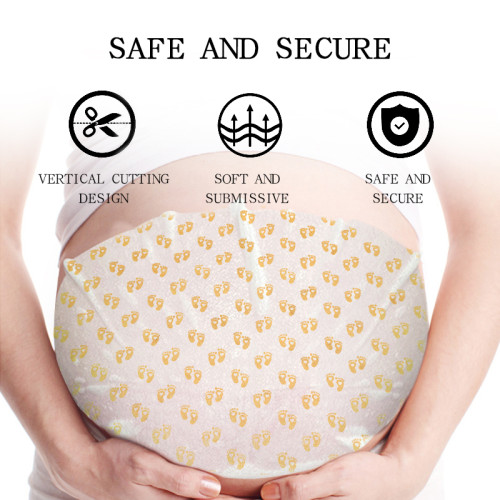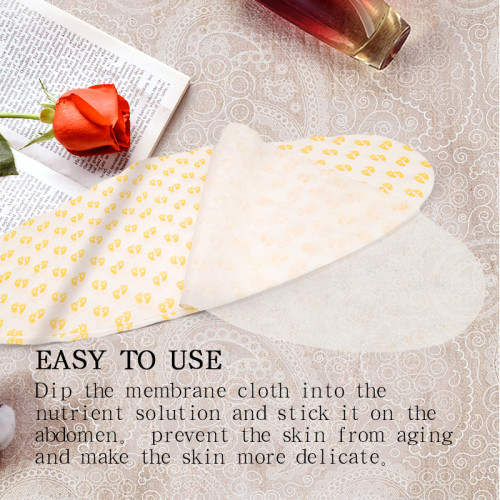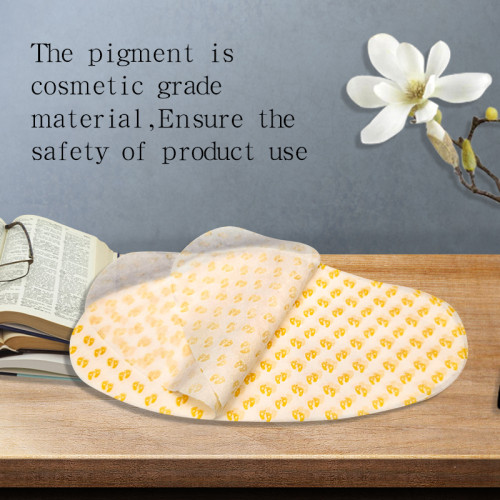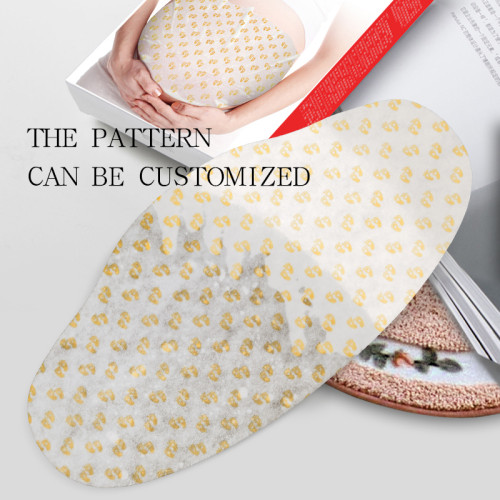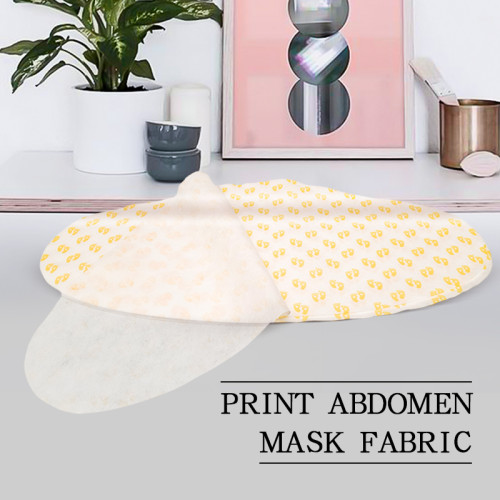 100% polyester pregnant belly mask fabric 60gsm customized print spunlace non-woven fabric abdomen mask sheet
Model

CPAM-60PP
MOQ

50000 piece
Item specifics
Color

White
Ingredient

100% polyester fiber
Place of Origin

Guangdong, China
Brand Name

Proyons
Skin Type

All skin types
Feature

Strength,Elasticity,Abrasion resistance
Description
Product Description
This product is made of 100% polyester fiber, which is made by full cross spunlace process. Polyester fiber is a high-strength fiber with good strength and toughness, which is not easy to be damaged. In addition to its high elasticity, it will not be deformed even after repeated rubbing, and will restore the prototype. It is a spunlace nonwoven. It is one of the strong anti-wrinkle fabrics commonly used in fabrics, especially high-weight fabrics. Polyester spunlace non-woven fabrics are commonly used in medical dressing materials, wound dressings, medical gauze, base fabrics for beauty products, disposable hygiene materials, towels, cotton pads, wet wipes, mask covering materials, etc. CPAM-60PP is printed with a small yellow footprint pattern through the printing and finishing process (the pattern can be customized. AI design drafts need to be provided. If it involves famous trademarks or characters, etc., a license for trademark use is required). The pigment is a cosmetic grade material, and the product has passed safety tests such as MSDS testing and azo testing to ensure the safety of product use.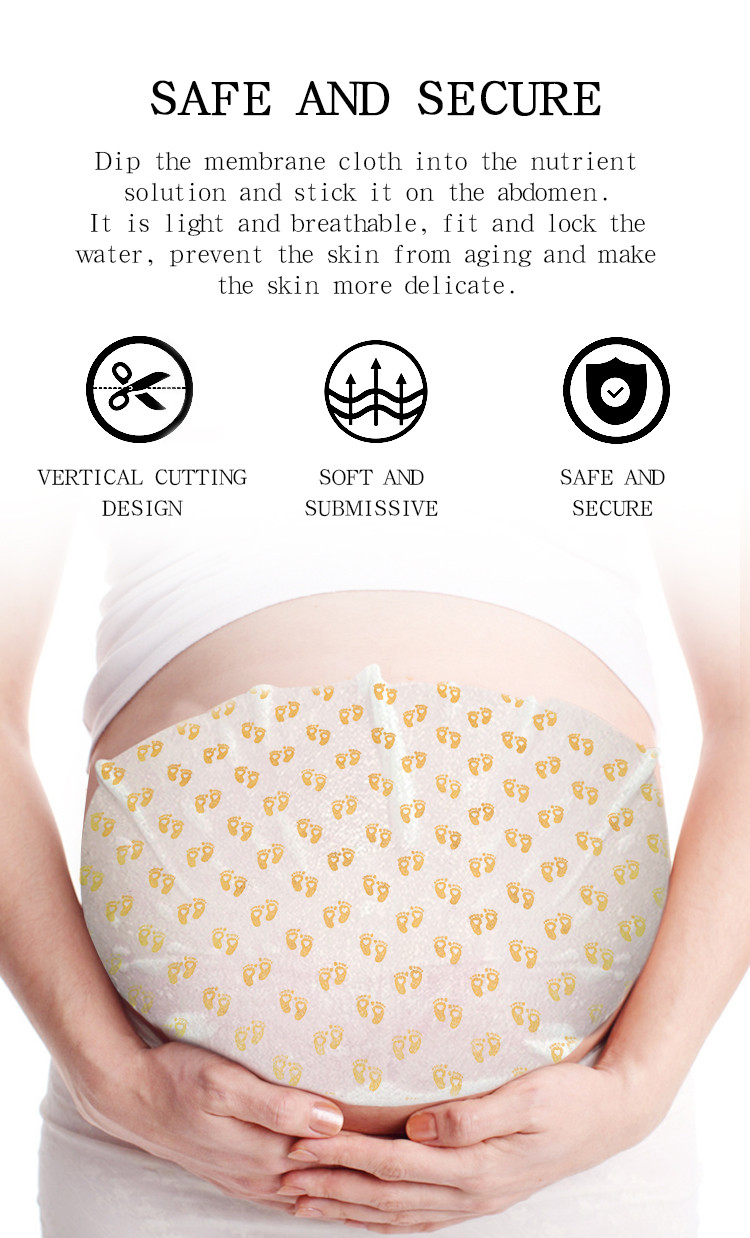 White

Full cross spunlace non-woven printing

Plain

60gsm

45~150gsm


Single Sheet

YES

Variety of materials be blended:

YES

Printing/Compression/Lyophilized powder finishing

1.

Strength: The strength of polyester fiber is very good, nearly 1 times higher than cotton and 3 times higher than wool, so the belly cloth is made of polyester fiber, which has obvious characteristics such as strong resistance to deformation.

2.

Elasticity: The elasticity of polyester is close to that of wool, and its wrinkle resistance exceeds that of other fibers. The fabric does not wrinkle and has good shape retention.

3.

Abrasion resistance: The abrasion resistance of polyester is second only to nylon and ranks second among synthetic fibers.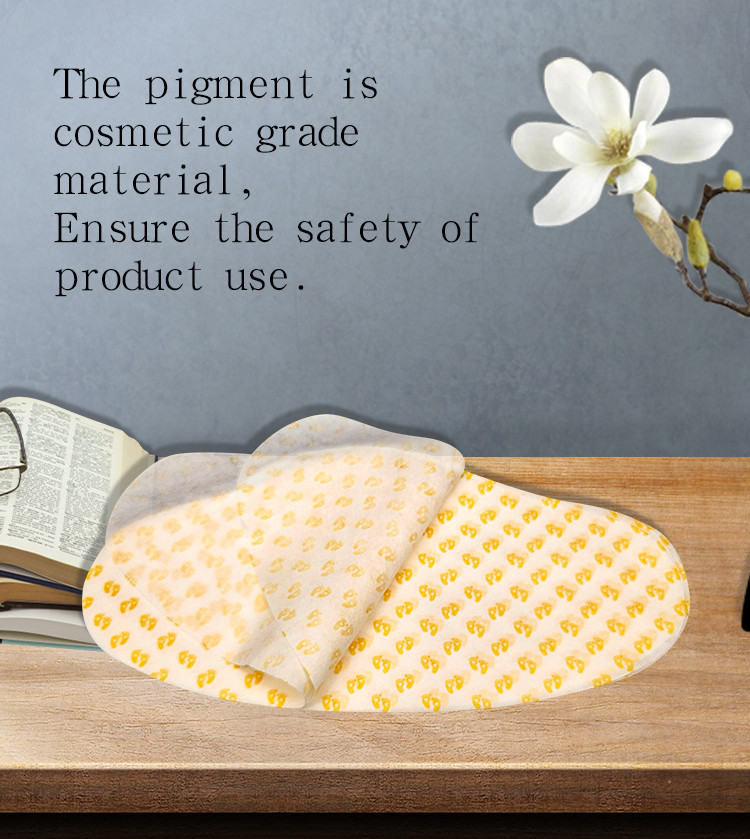 Heavy Metal Detection Data:

Extractable heavy metal test method: refer to Testing Methods STANDARD 100 By OEKO-TEX (2017),detection and analysis by inductively coupled plasma emission spectrometer.

Testing Parameter

Units

Method detection limit (direct contact with skin)

Limit

Result

(Pb)

mg/kg

0.1

0.2

ND

(Cd)

mg/kg

0.01

0.1

ND

(Cr)

mg/kg

0.1

1

ND

(Hg)

mg/kg

0.01

0.02

ND

(Sb)

mg/kg

3

30

ND

(As)

mg/kg

0.2

0.2

ND

(Cu)

mg/kg

2.5

50

ND

(Co)

mg/kg

1

1

ND

(Ni)

mg/kg

1

1

ND

Result

Pass
| | | | |
| --- | --- | --- | --- |
| | | | |
| | GB/T2910 | % | 95% polyester fiber 5% water-based pigment |
| Weight | ISO 9073-1 | g/m2 | 60.6 |
| | PRIUS Standard | mm | 0.41 |
| | FZ/T6402 | S/10cm | 32.9 |
| White degree | GB/T 8424.2 | | |
| Tensile strength CD dry | ISO 9073-3 | N | |
| Tensile strength MD dry | ISO 9073-3 | N | 62 |
| Breaking elongation CD dry | ISO 9073-3 | % | 119.7 |
| Breaking elongation MD dry | ISO 9073-3 | % | 120 |
| Capacity of liquid-absorbability | FZ/T 64012 | % | 802 |