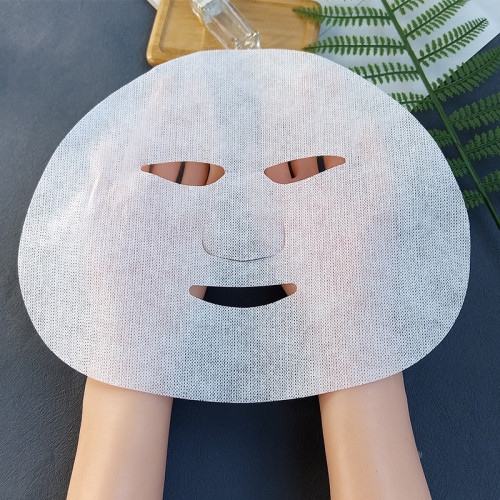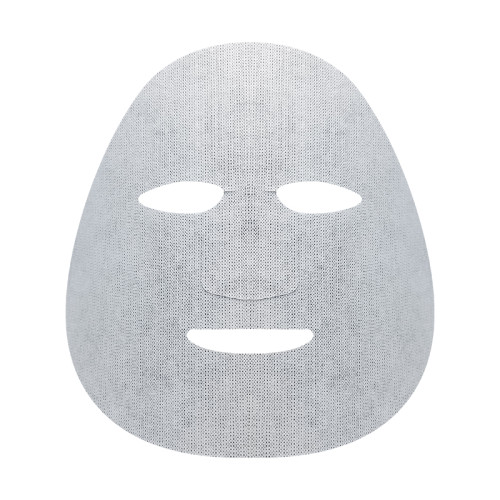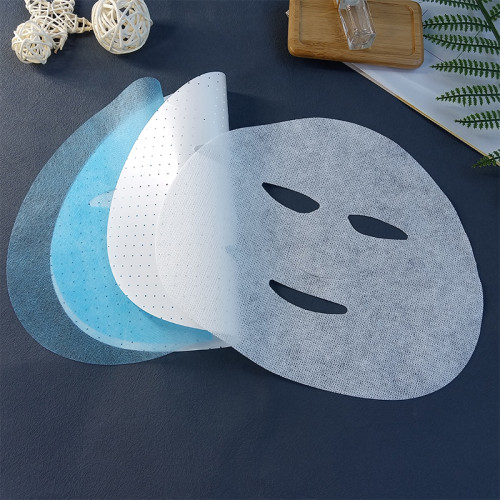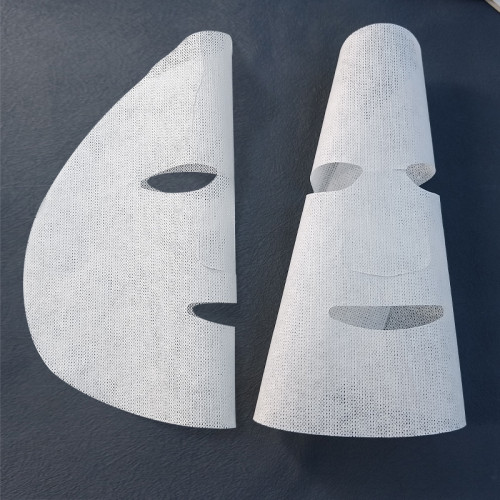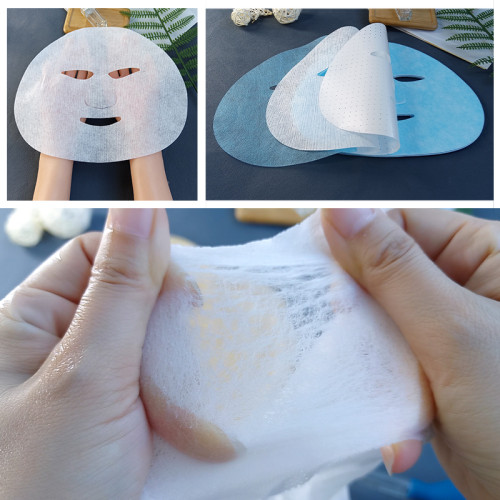 Dry Mask Sheet 40gsm Natural Cotton Spunlace Mask Sheet Mulberry Silk Sheet Mask Fabric
Model

CBS40-LA
MOQ

50000 piece
Item specifics
Color

White
Ingredient

cotton + bamboo fiber + silk
Place of Origin

Guangdong, China
Brand Name

Proyons
Skin Type

All skin types
Description
Product Description
We are a professional manufacturer of spunlace nonwoven fabric. If you have any questions about mask fabric materials and spunlace products, please feel free to contact us. This product uses natural cotton as the main raw material and is made by high pressure spunlace. The main function of this material is to increase the softness of the fabric, so that the fabric has the strength of cotton, the soft feel of bamboo fiber and the natural antibacterial properties. The addition of mulberry silk makes the mask fabric rich in a variety of amino acids that are beneficial to human skin.CBS40-LA spunlace nonwoven fabric can absorb the material well and provide sufficient moisturizing performance when making mask fabric. The fabric surface is strong and elastic, and the 40mesh style can improve the ventilation ability of the mask fabric. Even if it is used for a long time, the skin will not feel stuffy.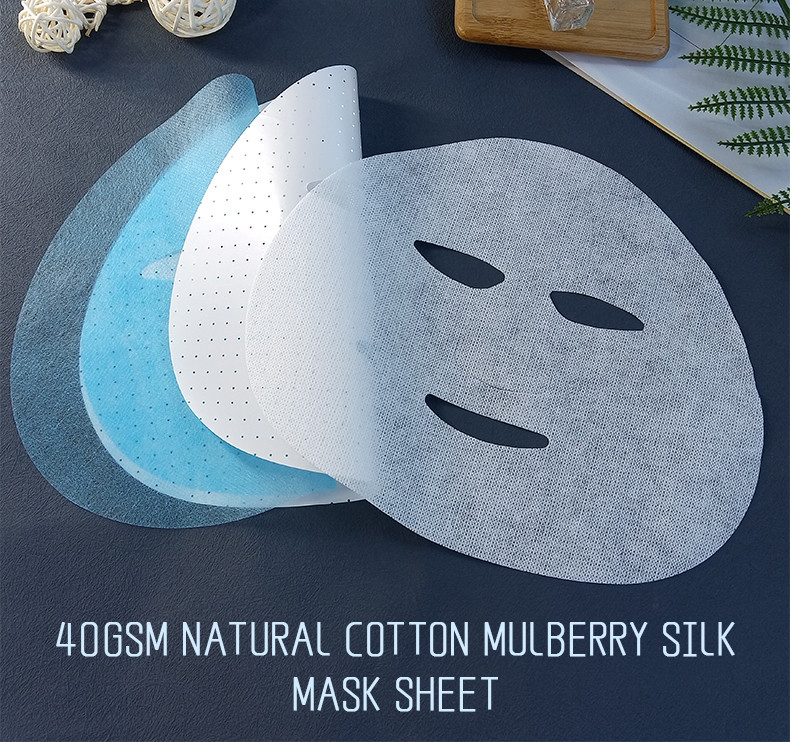 40 mesh


40gsm

40-120gsm


85% cotton + 13% bamboo fiber + 2% silk




Single Sheet


210*210mm


YES

Variety of materials be blended:

YES

Printing//Lyophilized powder finishing


All-natural spunlace nonwoven fabric has a wide range of uses, especially suitable for making mask cloth substrates. The strength of cotton is combined with the softness and antibacterial properties of bamboo fibers. Mulberry silk can replenish the skin with beneficial amino acids.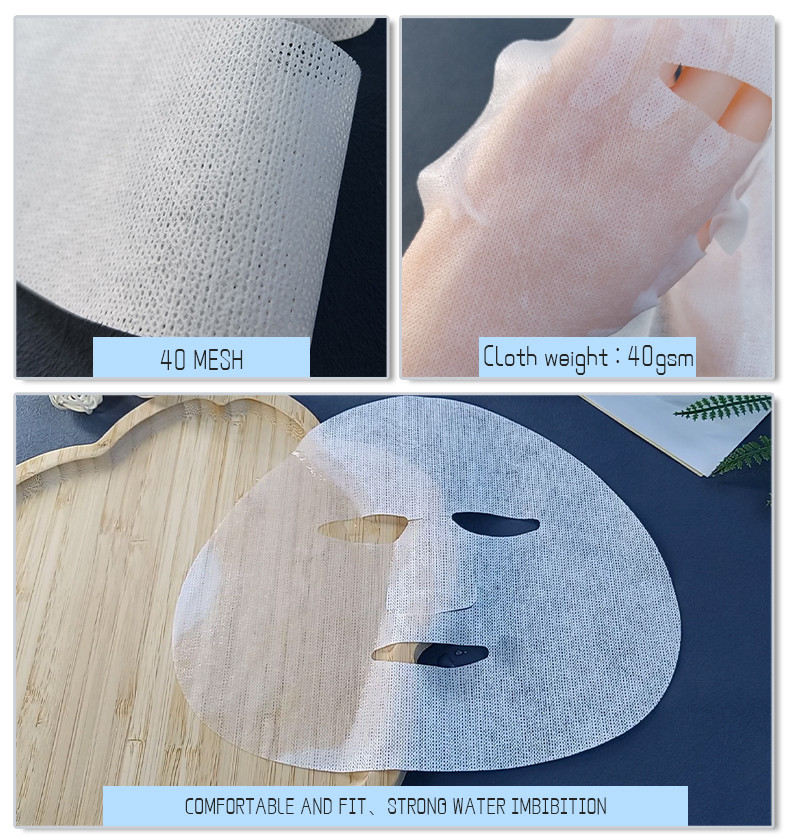 Heavy Metal Detection Data:

Extractable heavy metal test method: refer to Testing Methods STANDARD 100 By OEKO-TEX (2017),detection and analysis by inductively coupled plasma emission spectrometer.

Testing Parameter

Units

Method detection limit (direct contact with skin)

Limit

Result

(Pb)

mg/kg

0.1

0.2

ND

(Cd)

mg/kg

0.01

0.1

ND

(Cr)

mg/kg

0.1

1

ND

(Hg)

mg/kg

0.01

0.02

ND

(Sb)

mg/kg

3

30

ND

(As)

mg/kg

0.2

0.2

ND

(Cu)

mg/kg

2.5

50

ND

(Co)

mg/kg

1

1

ND

(Ni)

mg/kg

1

1

ND

Result

Pass
| | | | |
| --- | --- | --- | --- |
| | | | |
| | GB/T2910 | % | cotton +bamboo fiber + mulberry silk |
| Weight | ISO 9073-1 | g/m2 | 39.7 |
| | PRIUS Standard | mm | 0.17 |
| | FZ/T6402 | S/10cm | 20.9 |
| White degree | GB/T 8424.2 | | |
| Tensile strength CD dry | ISO 9073-3 | N | |
| Tensile strength MD dry | ISO 9073-3 | N | 40.1 |
| Breaking elongation CD dry | ISO 9073-3 | % | 128 |
| Breaking elongation MD dry | ISO 9073-3 | % | 131.9 |
| Capacity of liquid-absorbability | FZ/T 64012 | % | 997 |