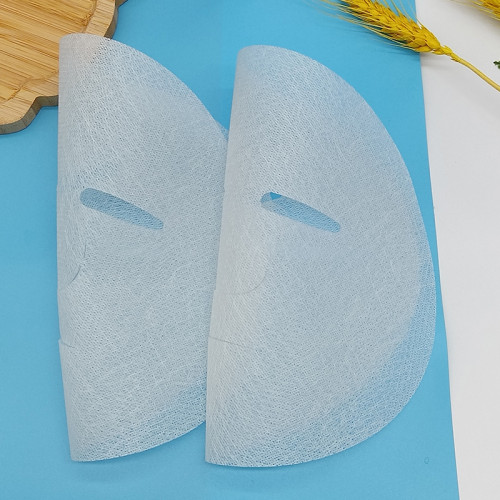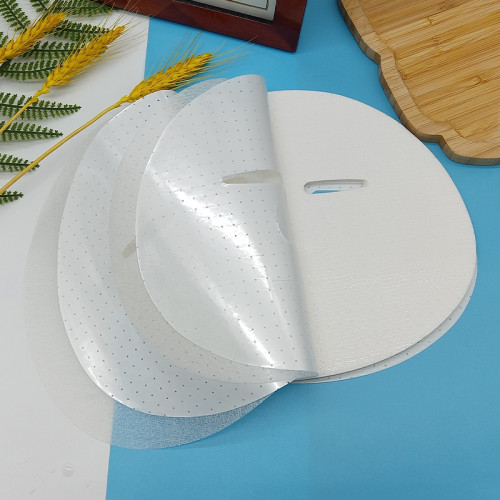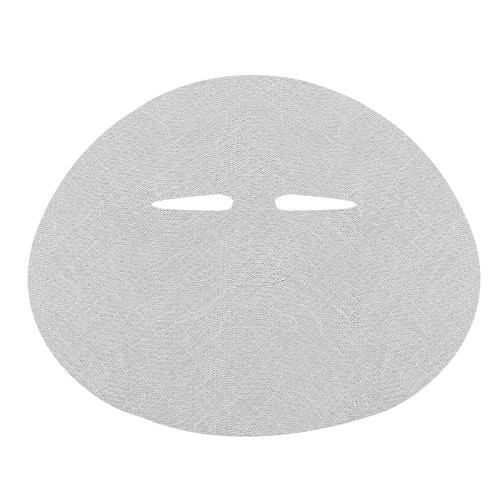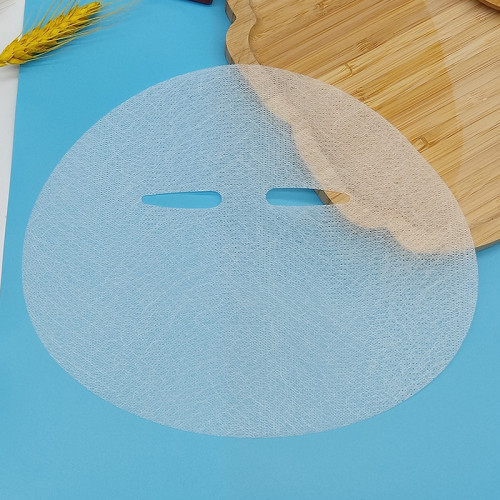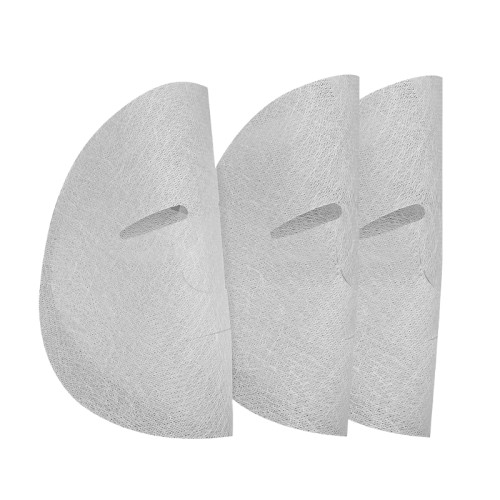 38gsm 100% Cupro Filament Spunlace Nonwoven Facail Mask Fabric Face Mask Sheet
Item specifics
Color

White
Ingredient

100% Cupro fiber
Place of Origin

Guangdong, China
Brand Name

Proyons
Skin Type

All skin types
Description
Product Description
As a professional facial sheet mask manufacturer. We are very good at using cupro fibers, including short fibers as well as continuous filaments. If you have any needs in this regard, please feel free to contact us.
Japanese Cupro Fiber Dry Face Mask Sheet
This product is made of cupro fiber continuous filament non-woven fabric, cupro fiber uses natural cottonseed lint as raw material, and the non-woven fabric made has the effect of biodegradable continuous filament. After use, it can be degraded naturally by the power of nature. The internal structure of cupro fiber can give full play to its water absorption properties, which can absorb 13 times its own weight of water, and its water absorption capacity is greatly improved compared to cotton. When the fabric absorbs liquid, it becomes very soft, so it can be closely attached to the contact surface. This property makes it an ideal material for mask cloths, allowing them to conform perfectly to the skin along the contours of the face. The cupro fiber absorbs and retains moisture both inside and between fibers, so it becomes transparent after absorbing water. The cross section of cupro fiber is close to a circle, and the frictional resistance is small, which can reduce the friction and damage to the skin during use.
The cupro fiber continuous filament spunlace non-woven fabric can provide a very good feeling of application when it is used as a spunlace nonwoven facail mask fabric. This is unmatched by other non-woven fabrics.
Among the many mask sheet raw materials, the cupro fiber face mask sheet has excellent performance regardless of water-locking performance, transparency or skin-friendly properties. In particular, it is made with 100% cotton wool, which is good for the environment and 100% degradable.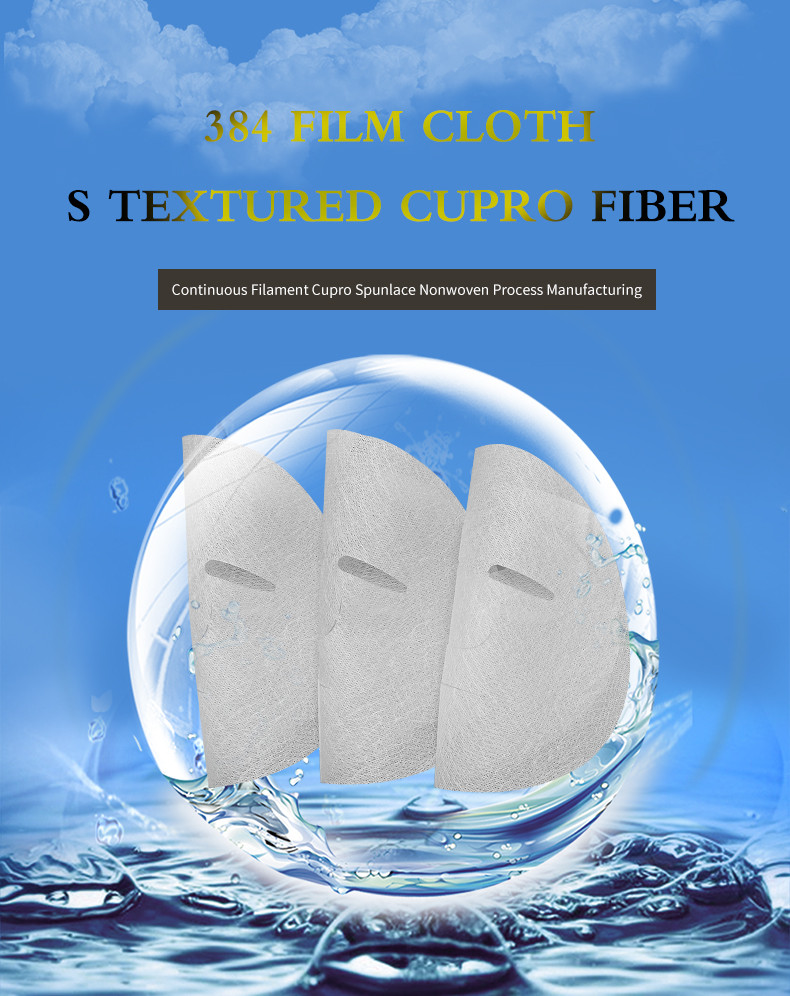 SE384


S pattern


38gsm

-


100% cupro fiber


2 In 1


220*200mm


YES

Variety of materials be blended:

YES

Printing/Compression/Lyophilized powder finishing

Cupro Fiber Continuous Filament Nonwoven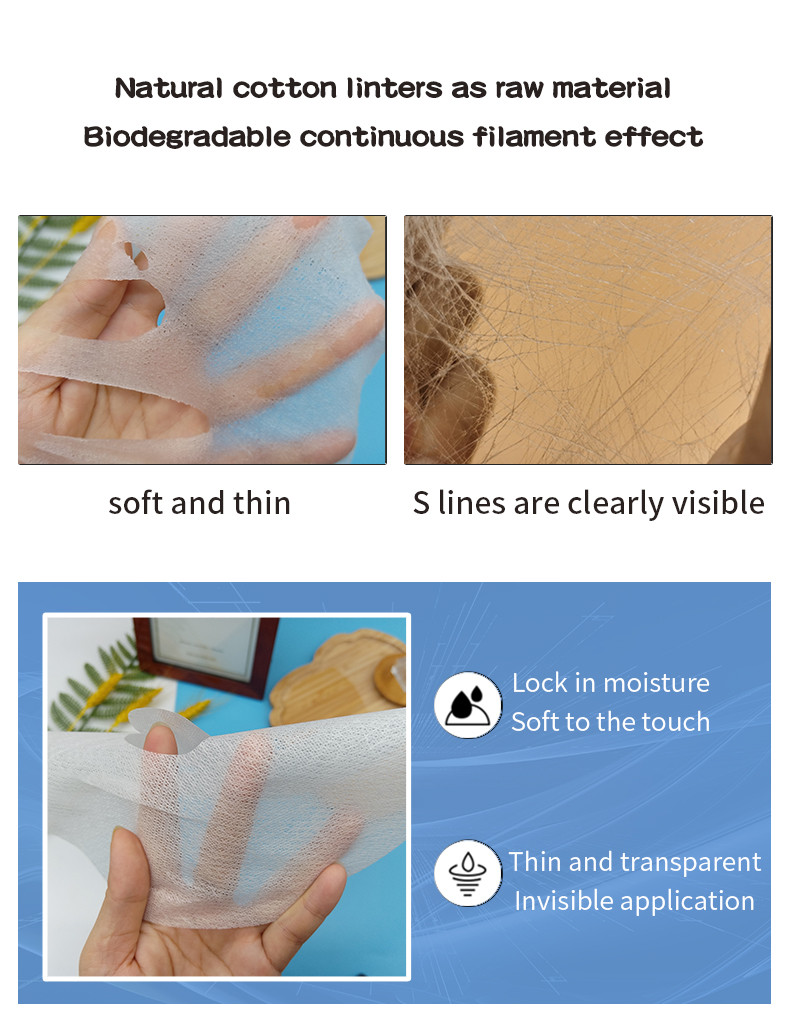 Heavy Metal Detection Data:

Extractable heavy metal test method: refer to Testing Methods STANDARD 100 By OEKO-TEX (2017),detection and analysis by inductively coupled plasma emission spectrometer.

Testing Parameter

Units

Method detection limit (direct contact with skin)

Limit

Result

(Pb)

mg/kg

0.1

0.2

ND

(Cd)

mg/kg

0.01

0.1

ND

(Cr)

mg/kg

0.1

1

ND

(Hg)

mg/kg

0.01

0.02

ND

(Sb)

mg/kg

3

30

ND

(As)

mg/kg

0.2

0.2

ND

(Cu)

mg/kg

2.5

50

ND

(Co)

mg/kg

1

1

ND

(Ni)

mg/kg

1

1

ND

Result

Pass
| | | | |
| --- | --- | --- | --- |
| | | | |
| | GB/T2910 | % | |
| Weight | ISO 9073-1 | g/m2 | 38 |
| | PRIUS Standard | mm | 0.19 |
| | FZ/T6402 | S/10cm | 21.9 |
| White degree | GB/T 8424.2 | | |
| Tensile strength CD dry | ISO 9073-3 | N | |
| Tensile strength MD dry | ISO 9073-3 | N | 26.6 |
| Breaking elongation CD dry | ISO 9073-3 | % | 130.7 |
| Breaking elongation MD dry | ISO 9073-3 | % | 133.3 |
| Capacity of liquid-absorbability | FZ/T 64012 | % | 922 |