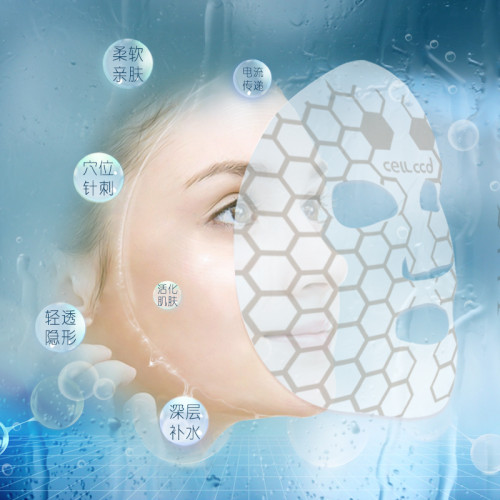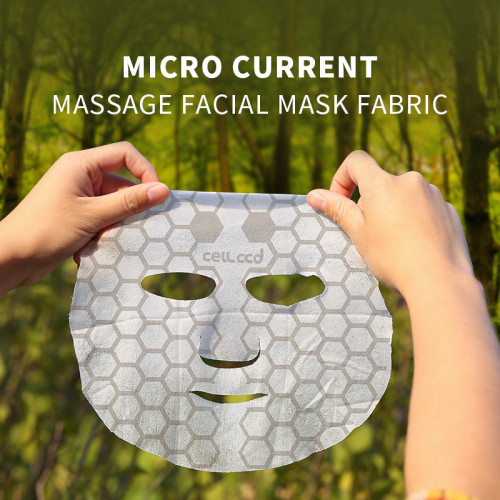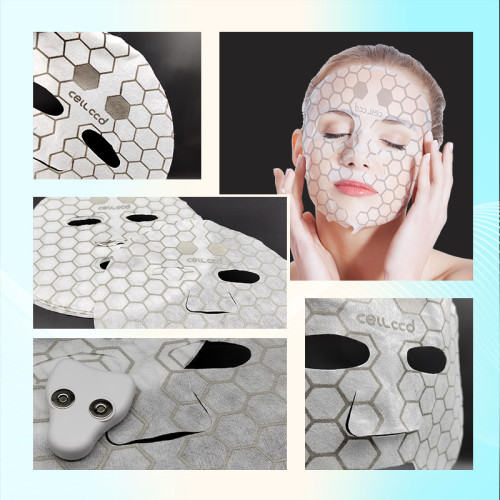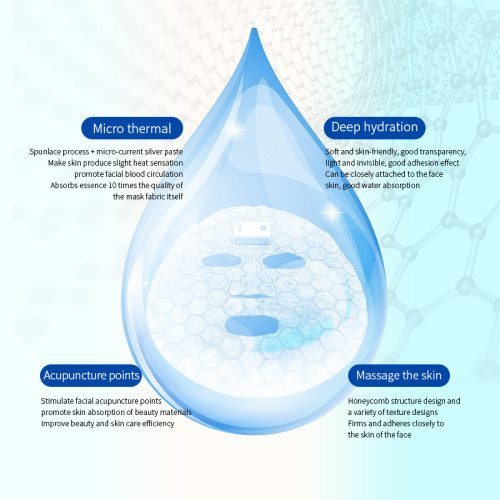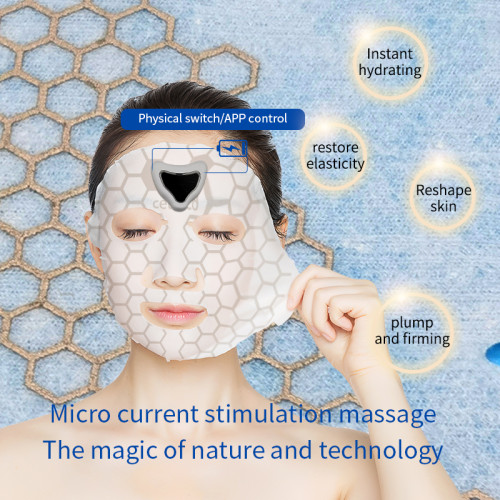 40gsm Micro Current Facial Mask Fabric Acupoint Vibration Face Massager Wireless Electronic Facial Mask Fabric
Model

CME-C40
MOQ

50000 piece
Item specifics
Color

White
Ingredient

75% Lenzing Tencel ,25% Silver particle paste
Place of Origin

Guangdong, China
Brand Name

Proyons
Skin Type

All skin types
Feature

improve the efficiency of beauty and skin care
Description
Product Description
Skin Care Micro Current Facial Mask Fabric

The base fabric of this product is made of 100% Lenzing Tencel, which is manufactured by a full-cross high-pressure spunlace process.Compared with domestic lyocell fibers, Lenzing Tencel has better color and brightness.At the same time, the monofilament strength is also higher. Therefore, the spunlace non-woven fabric made of Lenzing Tencel has a brighter appearance and stronger resistance to deformation.CLE40 spunlace mask fabric is made of plain weave style fabric. Dry fabric feels stronger and more elastic, and has stronger stretching ability in wet state. Therefore, this product can be used in one piece without any interlining.Such a mask fabric is more environmentally friendly, because Lenzing Tencel has reliable degradation properties, after all, it comes from resource-efficient forest certification management. The CLE40 mask fabric is soft and skin-friendly, has good transparency, is light and invisible, has a good fit effect, can be closely attached to the facial skin, has good water absorption, and can absorb 10 times the quality of the mask fabric itself.In terms of micro-current printing, it is processed and manufactured by a fully automatic intelligent printing machine. From fabric printing, resistance baking, fabric finishing and other processes to one-time forming. For mask products, resistance control is generally required to be within 30 ohms. And according to the line width, pattern layout and other factors of the printed circuit, the circuit resistance value is further reduced, so that the microcurrent can play a better role. It can provide various working modes such as massage, vibration, acupoint acupuncture, and deep hydration. Layout control provides 10-30 gear current adjustment, allowing users to experience the most suitable use environment for their own feelings. Pattern customization is acceptable!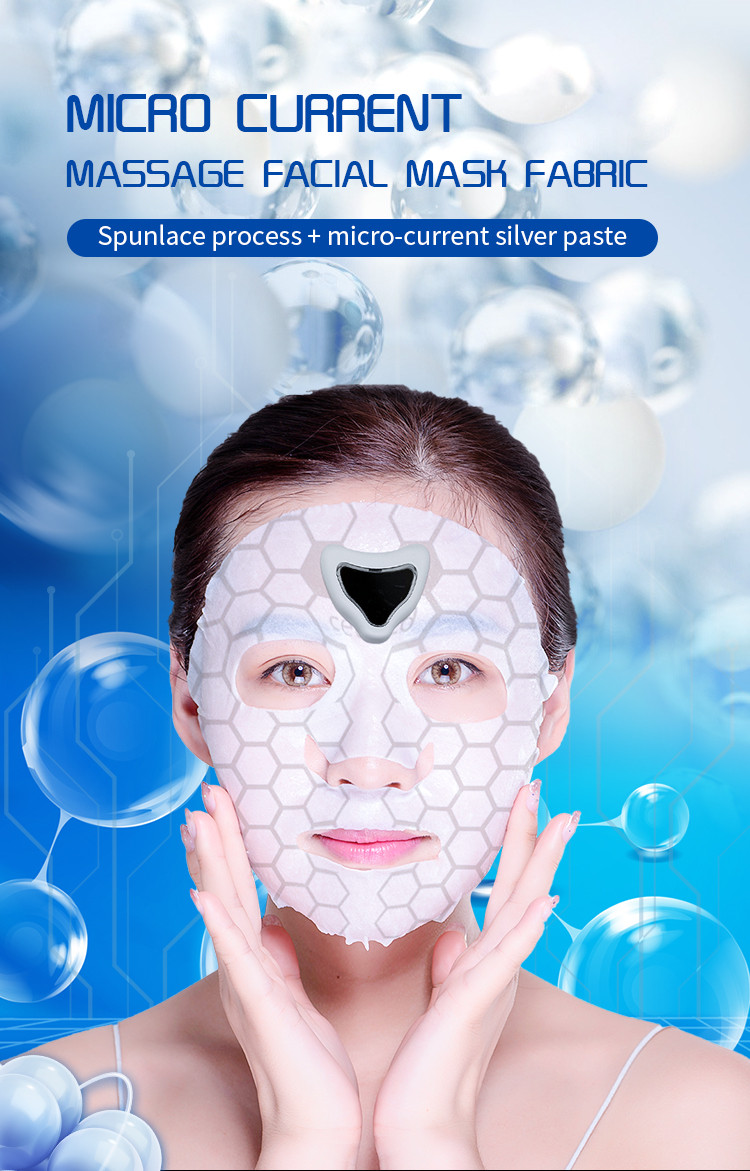 CME-C40

White

Spunlace process + micro-current silver paste

Plian

40gsm

Micro current material:


Conductive silver particles




Silver particle content


Power supply control host:


YES

Conductive line width:


1-10mm

Design service:


Sample Cost:


Microcurrent host description:

Bluetooth wireless connection/wired physical connection/with APP development service. Products can pass CE safety certification and weak current certification, and provide host development services.

Features:

The fabric is printed with high-purity silver slurry, and provides honeycomb structure design and various texture design and development services. When the product is in use, connect the power host through the APP, activate the current, and use different

micro-current working modes to promote the skin to absorb the beauty material, improve the efficiency of beauty and skin care, and make it safe and comfortable to use.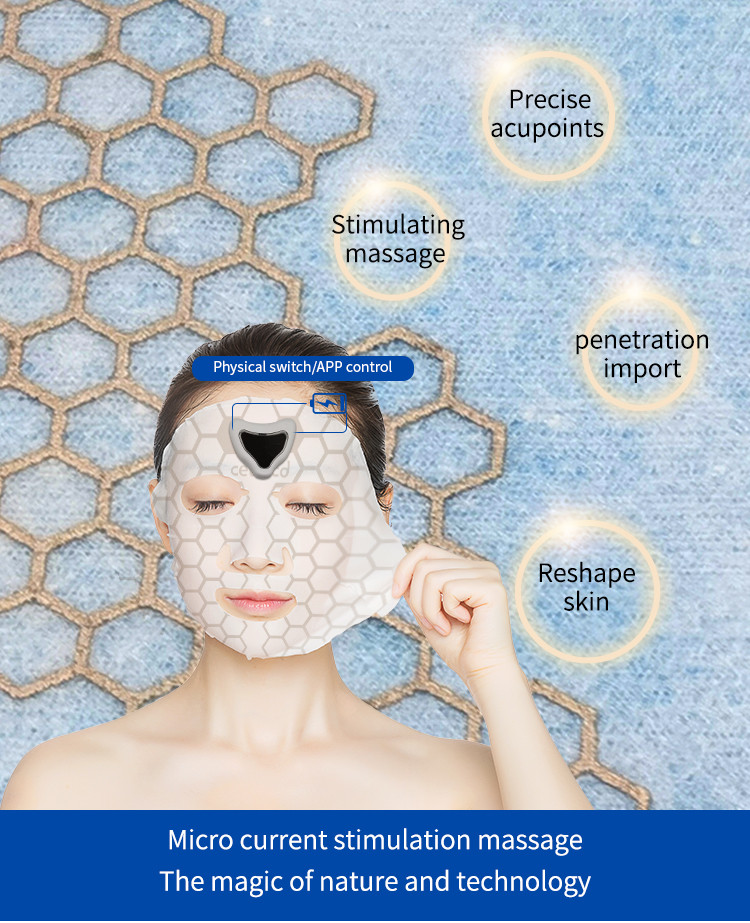 Heavy Metal Detection Data:

Extractable heavy metal test method: refer to Testing Methods STANDARD 100 By OEKO-TEX (2017),detection and analysis by inductively coupled plasma emission spectrometer.

Testing Parameter

Units

Method detection limit (direct contact with skin)

Limit

Result

(Pb)

mg/kg

0.1

0.2

ND

(Cd)

mg/kg

0.01

0.1

ND

(Cr)

mg/kg

0.1

1

ND

(Hg)

mg/kg

0.01

0.02

ND

(Sb)

mg/kg

3

30

ND

(As)

mg/kg

0.2

0.2

ND

(Cu)

mg/kg

2.5

50

ND

(Co)

mg/kg

1

1

ND

(Ni)

mg/kg

1

1

ND

Result

Pass