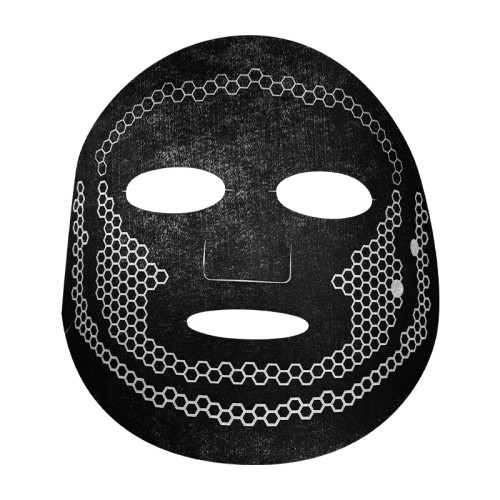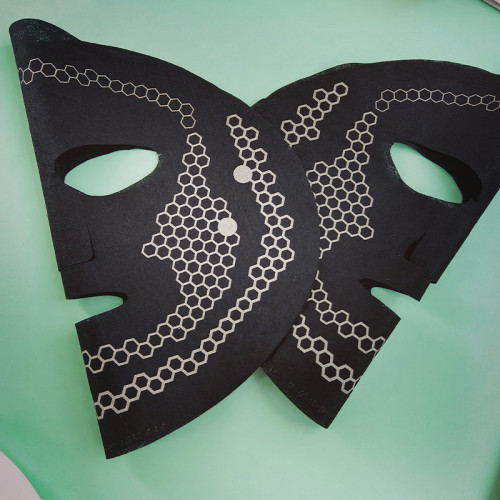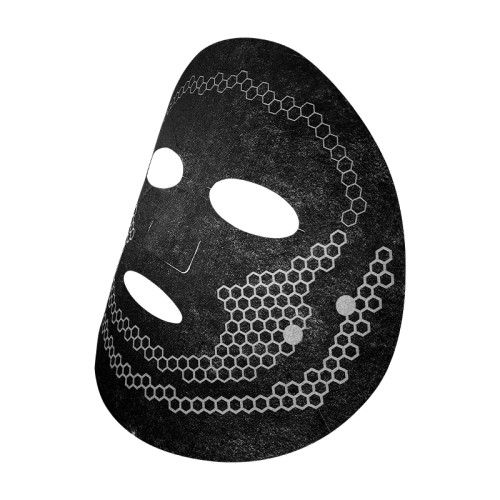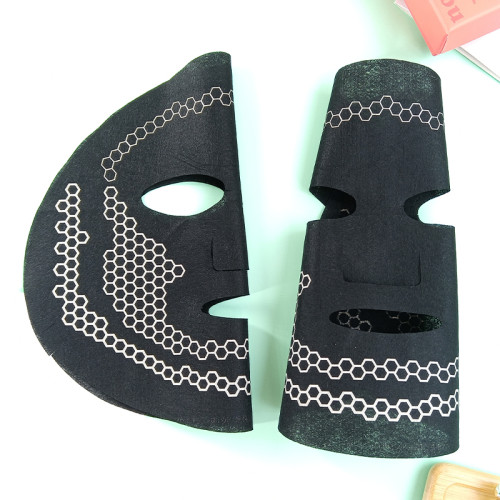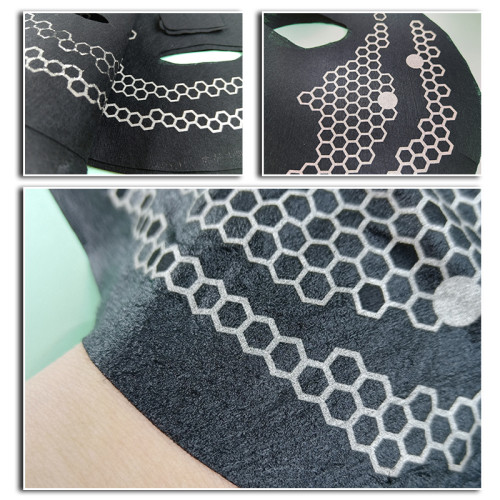 Micro current sheet mask bamboo charcoal face mask paper manufacturer new design facial mask fabric
Model

BCVF-M40
MOQ

50000 piece
Item specifics
Color

black
Ingredient

bamboo charcoal +silver particle paste
Place of Origin

Guangdong, China
Brand Name

Proyons
Skin Type

All skin types
Feature

improve the efficiency of beauty and skin care
Description
Product Description
Micro current sheet mask bamboo charcoal face mask paper manufacturer new design facial mask fabric

Bamboo charcoal fibers are rich in bamboo charcoal content. The bamboo charcoal in the fibers has capillaries. This capillary has a strong adsorption capacity and purifies the skin. The bamboo charcoa fiber mask fabric absorbs impurities, oil and debris from the skin. At the same time, it has exfoliating properties that improve the skin and reduce dirt buildup in pores. Especially suitable for oily, sweaty skin. Long-term use of makeup or other factors leads to clogged skin pores and dirt accumulation, and it is recommended to use it for a long time..In terms of micro-current printing, it is processed and manufactured by a fully automatic intelligent printing machine. From fabric printing, resistance baking, fabric finishing and other processes to one-time forming. For mask products, resistance control is generally required to be within 30 ohms. And according to the line width, pattern layout and other factors of the printed circuit, the circuit resistance value is further reduced, so that the microcurrent can play a better role. It can provide various working modes such as massage, vibration, acupoint acupuncture, and deep hydration. Layout control provides 10-30 gear current adjustment, allowing users to experience the most suitable use environment for their own feelings. Pattern customization is acceptable!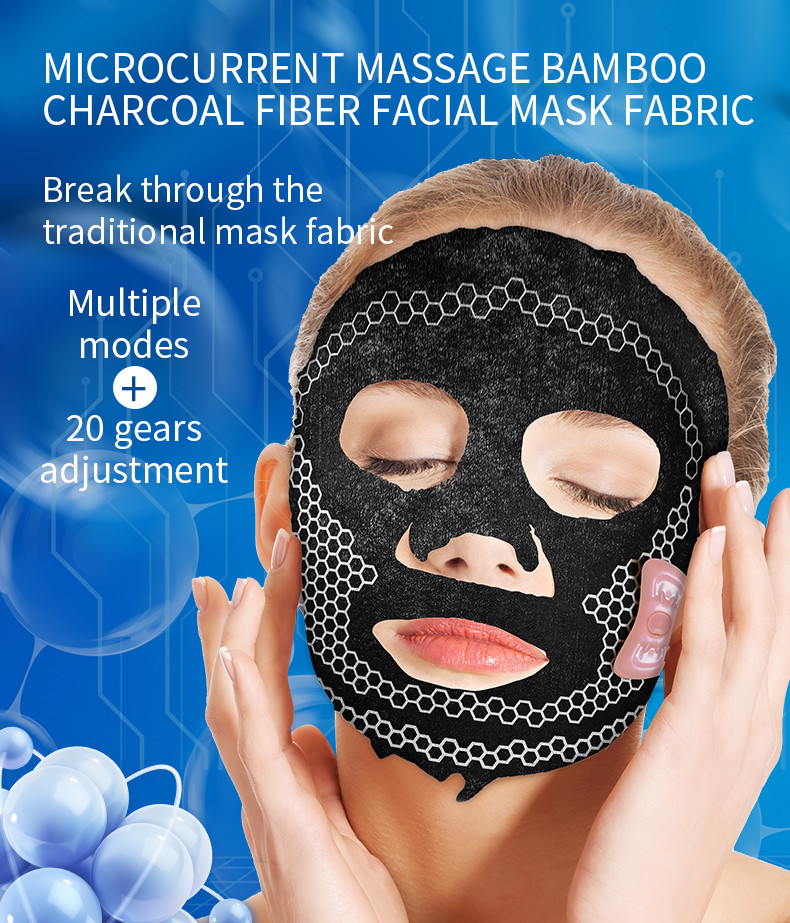 BCVF-M40

White

Spunlace process + micro-current silver paste

Plian

40gsm

Micro current material:


Conductive silver particles




Silver particle content


Power supply control host:


YES

Conductive line width:


1-10mm

Design service:


Sample Cost:


Microcurrent host description:

Bluetooth wireless connection/wired physical connection/with APP development service. Products can pass CE safety certification and weak current certification, and provide host development services.

Features:

The fabric is printed with high-purity silver slurry, and provides honeycomb structure design and various texture design and development services. When the product is in use, connect the power host through the APP, activate the current, and use

different micro-current working modes to promote the skin to absorb the beauty material, improve the efficiency of beauty and skin care, and make it safe and comfortable to use.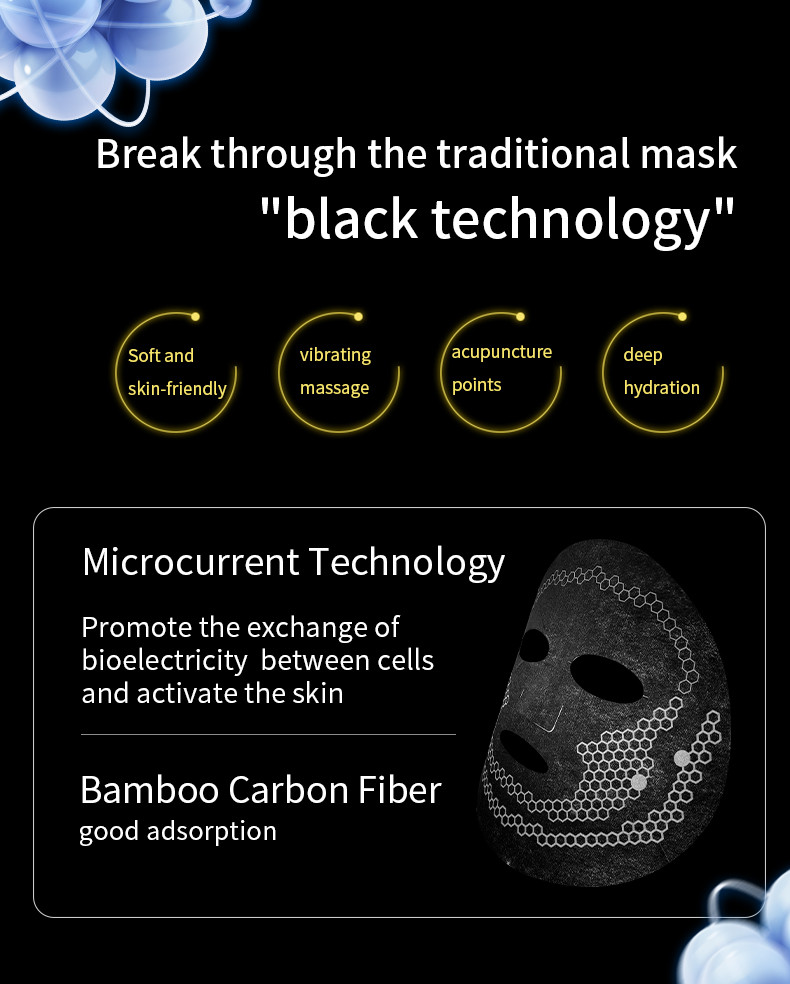 Heavy Metal Detection Data:

Extractable heavy metal test method: refer to Testing Methods STANDARD 100 By OEKO-TEX (2017),detection and analysis by inductively coupled plasma emission spectrometer.

Testing Parameter

Units

Method detection limit (direct contact with skin)

Limit

Result

(Pb)

mg/kg

0.1

0.2

ND

(Cd)

mg/kg

0.01

0.1

ND

(Cr)

mg/kg

0.1

1

ND

(Hg)

mg/kg

0.01

0.02

ND

(Sb)

mg/kg

3

30

ND

(As)

mg/kg

0.2

0.2

ND

(Cu)

mg/kg

2.5

50

ND

(Co)

mg/kg

1

1

ND

(Ni)

mg/kg

1

1

ND

Result

Pass