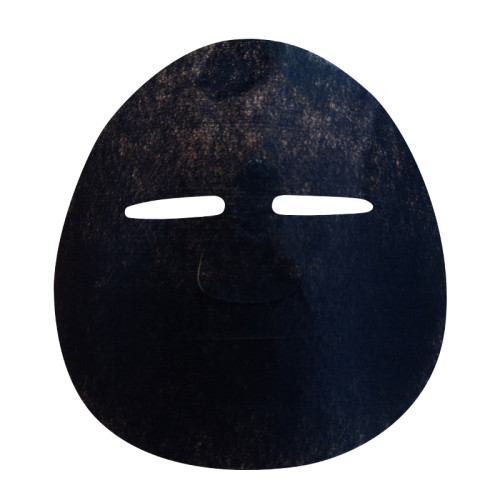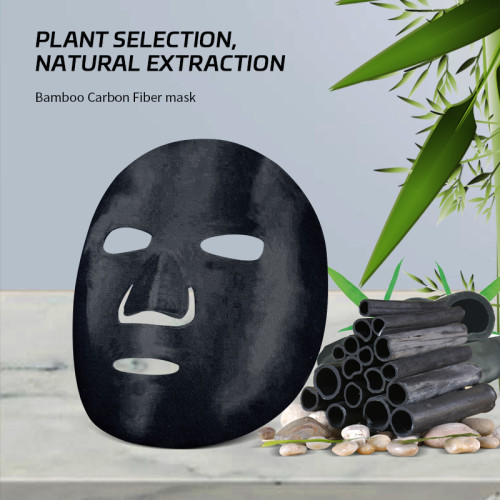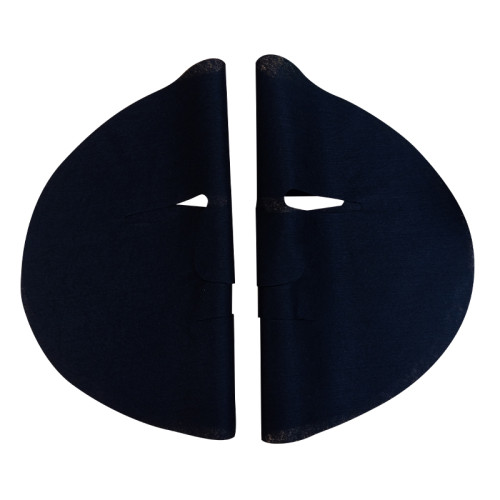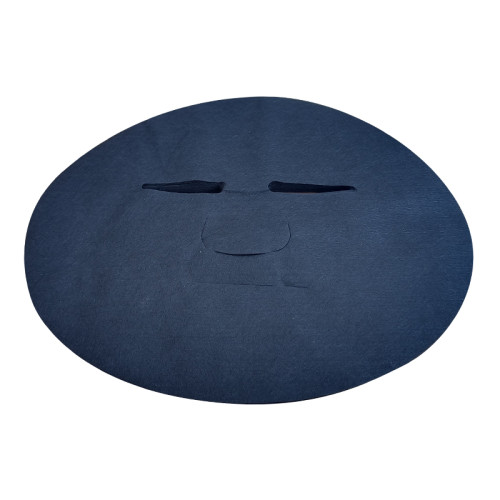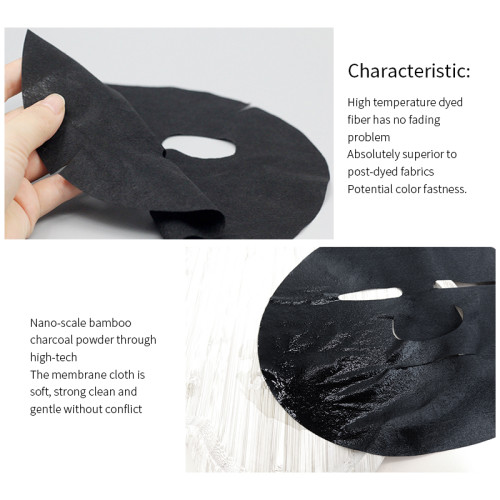 40gsm facial masks wholesale bamboo charcoal fiber face sheet masks pore cleansing facial masks skin care
Item specifics
Color

Black
Ingredient

100% Bamboo charcoal fiber
Place of Origin

Guangdong, China
Brand Name

Proyons
Skin Type

All skin types
Feature

adsorption capacity,purifies the skin
Description
Product Description
40gsm facial masks wholesale bamboo charcoal fiber face sheet masks pore cleansing facial masks skin care
As a professional black spunlace fabric manufacturer, we supply all kinds of different black facial mask paper.
Like activated carbon Fiber and bamboo charcoal Mask Sheet. The facial mask paper of this material has the ability to clean the skin and absorb the dirt on the skin. If you have needs for such products, please feel free to contact us.
This product is made of
bamboo charcoal
blended and is manufactured by full cross high pressure spunlace.
Bamboo charcoal fiber absorbs softly and removes oily dirt from pores have a strong adsorption capacity
especially suitable for oily, sweaty skin. Long-term use of makeup or other factors leads to clogged skin pores and dirt accumulation, and it is recommended to use it for a long time.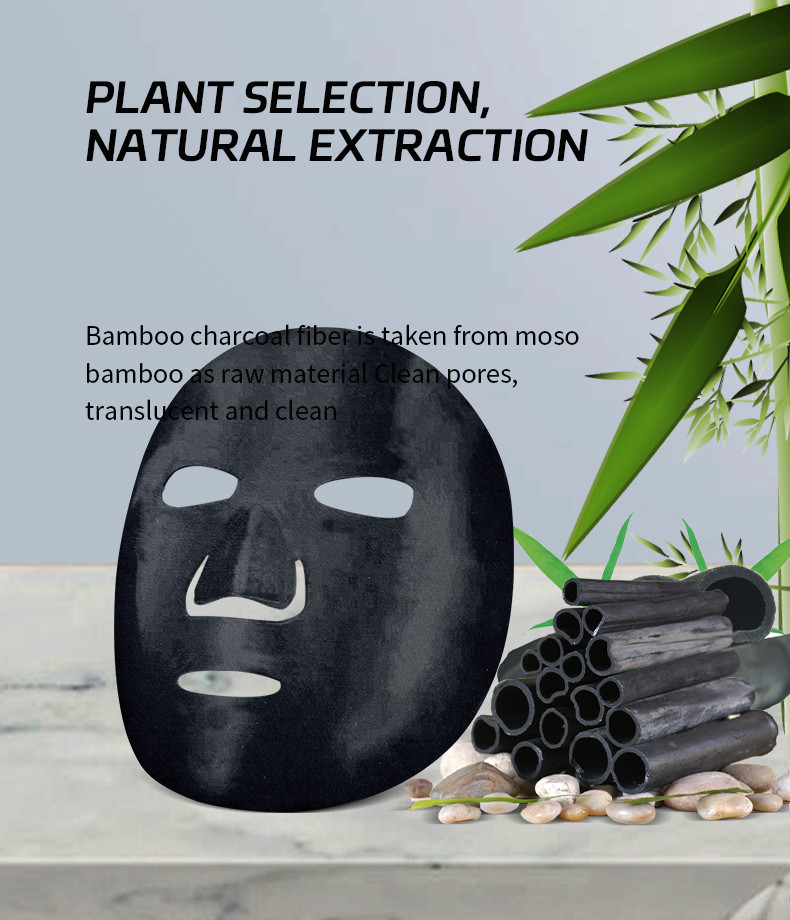 40gsm

Single Sheet


220*200mm


YES

Variety of materials be blended:

YES

Printing/Lyophilized powder finishing

The fabric surface is thick, strong and elastic. Highly absorbent and moisturizing, good adhesion performance, close to the skin,mild and non-irritating, suitable for sensitive skin types. Cleansing pores, exfoliating, deep detoxifying cleanser, suitable forall skin types.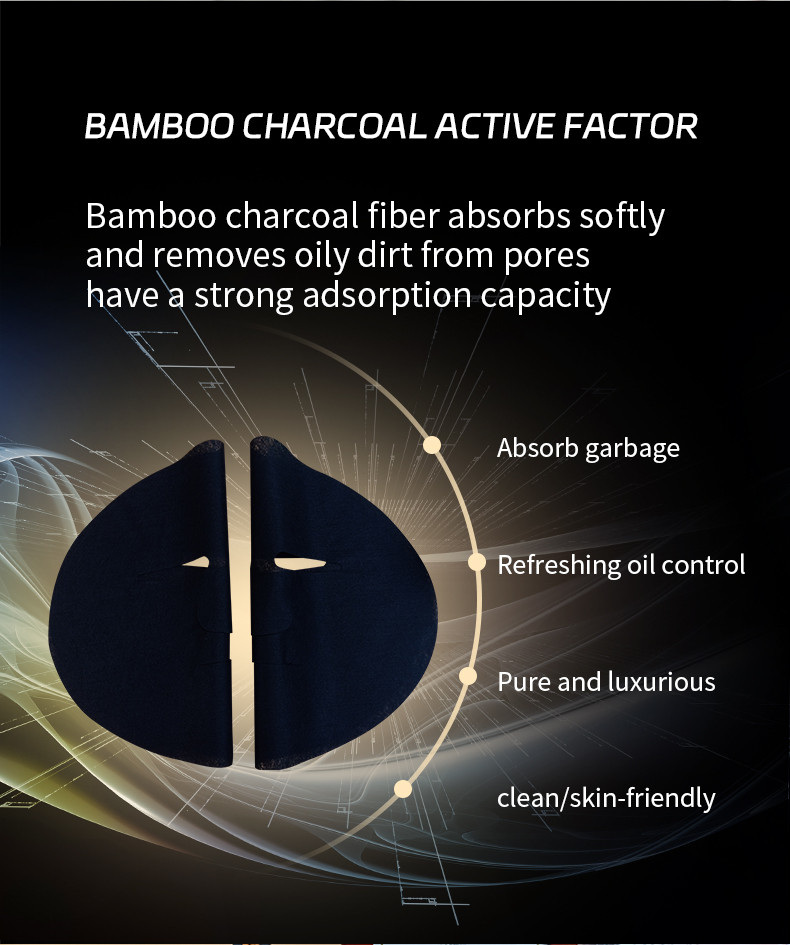 Heavy Metal Detection Data:

Extractable heavy metal test method: refer to Testing Methods STANDARD 100 By OEKO-TEX (2017),detection and analysis by inductively coupled plasma emission spectrometer.

Testing Parameter

Units

Method detection limit (direct contact with skin)

Limit

Result

(Pb)

mg/kg

0.1

0.2

ND

(Cd)

mg/kg

0.01

0.1

ND

(Cr)

mg/kg

0.1

1

ND

(Hg)

mg/kg

0.01

0.02

ND

(Sb)

mg/kg

3

30

ND

(As)

mg/kg

0.2

0.2

ND

(Cu)

mg/kg

2.5

50

ND

(Co)

mg/kg

1

1

ND

(Ni)

mg/kg

1

1

ND

Result

Pass
| | | | |
| --- | --- | --- | --- |
| | | | |
| | GB/T2910 | % | |
| Weight | ISO 9073-1 | g/m2 | |
| | | | |
| | FZ/T6402 | S/10cm | |
| White degree | GB/T 8424.2 | | |
| Tensile strength CD dry | ISO 9073-3 | N | 28.8 |
| Tensile strength MD dry | ISO 9073-3 | N | 25.5 |
| Breaking elongation CD dry | ISO 9073-3 | % | 130.7 |
| Breaking elongation MD dry | ISO 9073-3 | % | 128.2 |
| Capacity of liquid-absorbability | FZ/T 64012 | % | 923 |