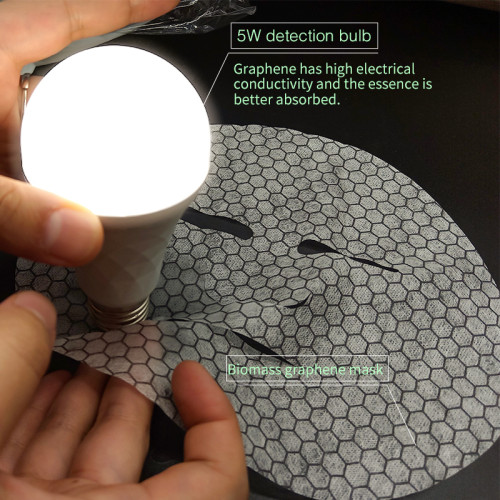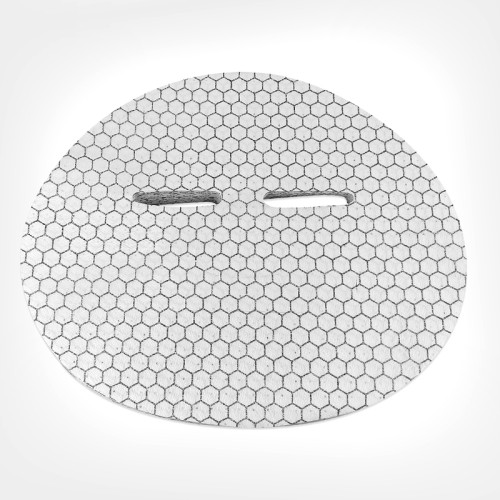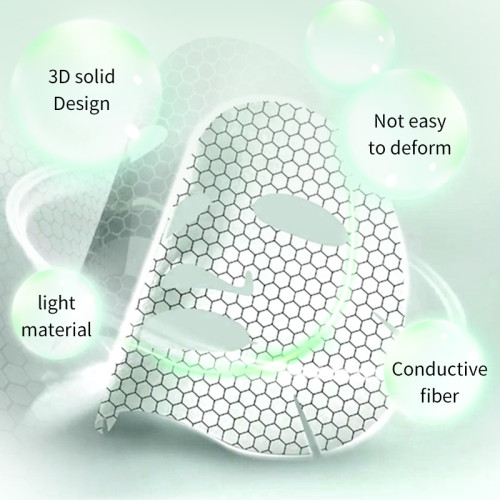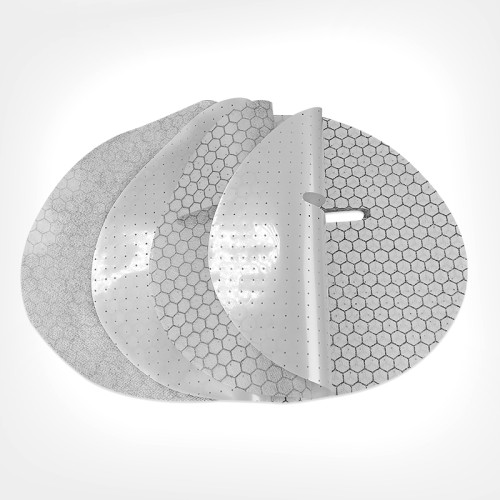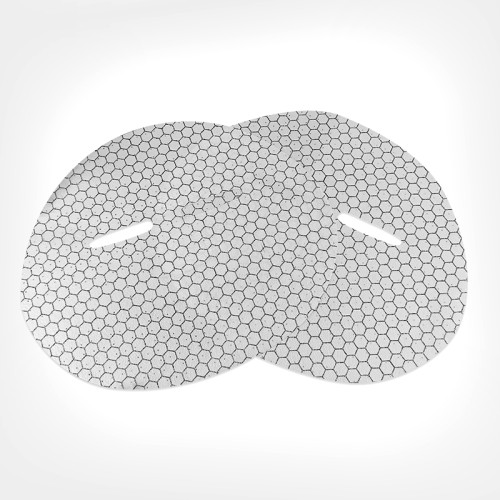 28gsm Friendly Tencel Graphene Facial Sheet Mask Fabric Spunlace Facial Mask Skin Care Dry Mask Sheet
Model

WPDW28
MOQ

50000 piece
Item specifics
Color

White
Ingredient

Tencel+Graphene
Place of Origin

Guangdong, China
Brand Name

Proyons
Skin Type

All skin types
Feature

antibacterial, magnetic therapy effect
Description
Product Description
As a professional s
punlace nonwoven manufacturer
, we have developed a variety of different materials for face mask paper all year round.
Graphene mask sheet is one of the mask Fabric substrates that we highly recommend.If you are interested in this type of products, please feel free to contact us.
We use white tencel spunlace nonwoven fabric as the basis for this product, and the honeycomb pattern printing is made of graphene slurry.Of course, we can also directly use graphene spunlace nonwoven or
,binchotan spunlace nonwoven fabric
.
WPDW28
is made of 100% tencel and is manufactured by high pressure spunlace.
Tencel has better color and brightness. At the same time, the monofilament strength is also higher. Therefore, the spunlace non-woven fabric made of Tencel has a brighter appearance and stronger resistance to deformation.
H
oneycomb-shaped high-purity graphene slurry is printed on the fabric, and graphene has the following characteristics:
1. Long-lasting antibacterial: Graphene can induce the cell membrane of bacteria to fall off and adhere to graphene, thereby killing bacteria. At the same time, it has a significant antibacterial effect, and has a good prevention and improvement effect on acne skin. 2. Magnetic therapy effect: Graphene also has excellent magnetic therapy effect. When we put on the graphene mask, the face can generate a micro-magnetic field, which changes the permeability of cell membranes and the activity of certain enzymes, thereby accelerating metabolism and making the skin healthy and shiny. 3. Strong adsorption: Graphene is a two-dimensional carbon nanomaterial composed of carbon atoms in a hexagonal honeycomb lattice. It has a porous structure and can effectively absorb heavy metals, inhalable particles and makeup residues on the face.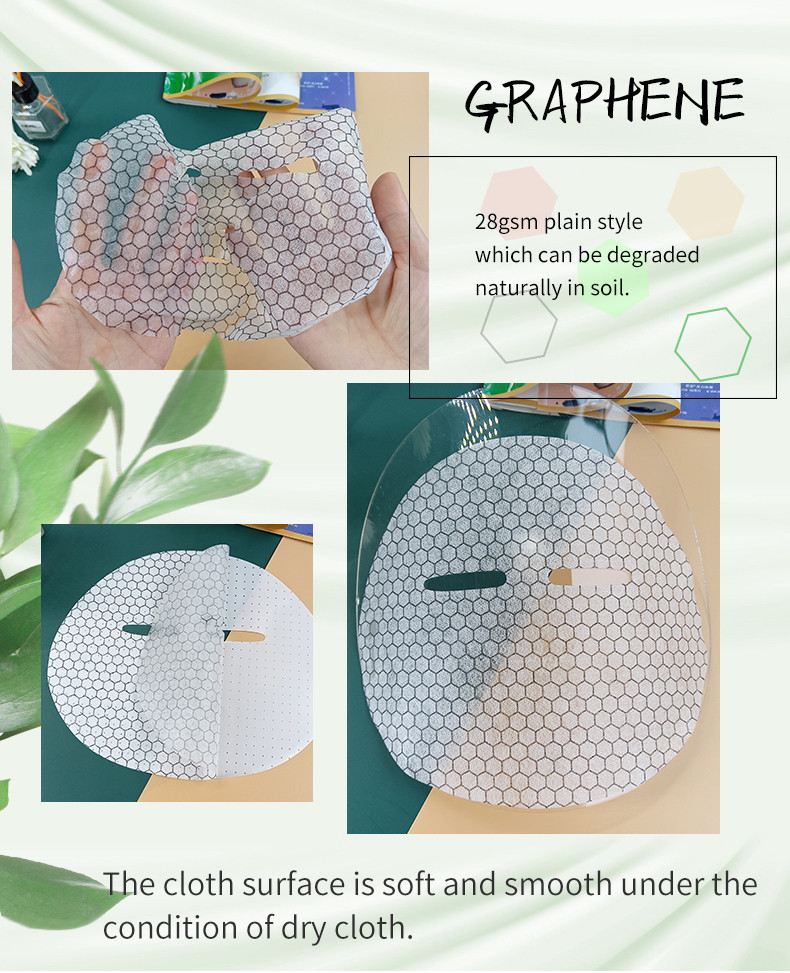 28gsm

Tencel (graphene honeycomb printing)


Single Sheet


220*200mm


YES

Variety of materials be blended:

YES

Printing/Compression/Lyophilized powder finishing

This product is made of environmentally friendly tencel fiber, which can be naturally degraded in the soil.

The

graphene component can also be effectively degraded

in the natural environment, and it is even beneficial to improve the

soil. The fabric surface is soft and smooth in the dry state, combined with the antibacterial and bacteriostatic effect of

graphene.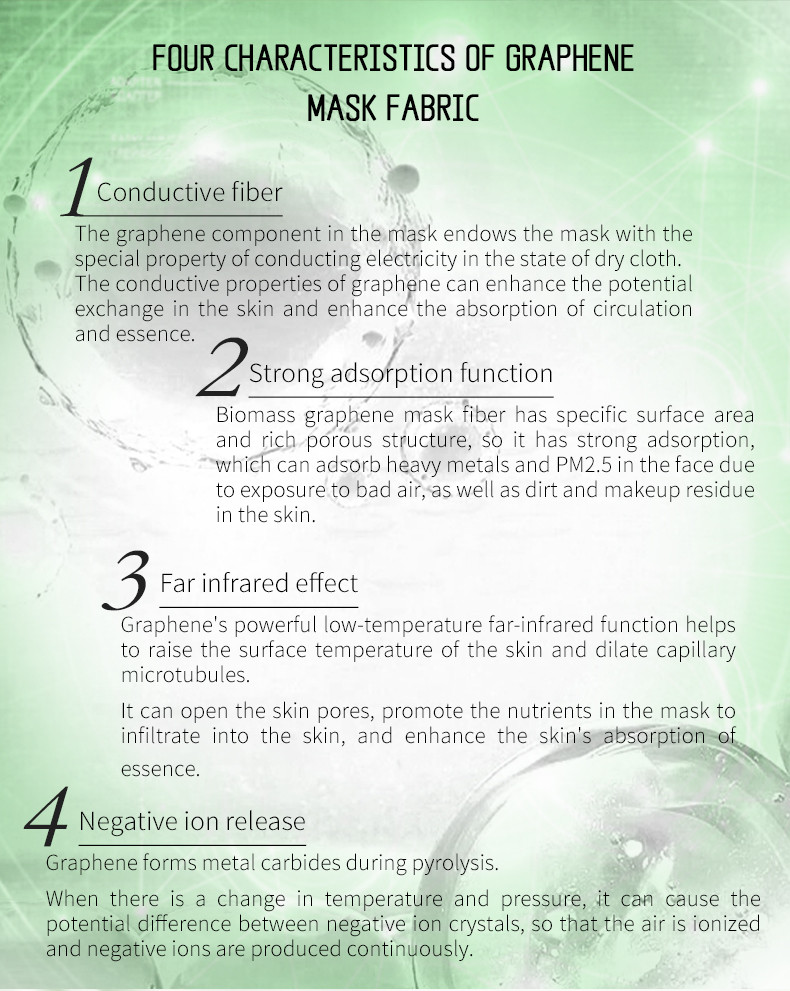 Heavy Metal Detection Data:

Extractable heavy metal test method: refer to Testing Methods STANDARD 100 By OEKO-TEX (2017),detection and analysis by inductively coupled plasma emission spectrometer.

Testing Parameter

Units

Method detection limit (direct contact with skin)

Limit

Result

(Pb)

mg/kg

0.1

0.2

ND

(Cd)

mg/kg

0.01

0.1

ND

(Cr)

mg/kg

0.1

1

ND

(Hg)

mg/kg

0.01

0.02

ND

(Sb)

mg/kg

3

30

ND

(As)

mg/kg

0.2

0.2

ND

(Cu)

mg/kg

2.5

50

ND

(Co)

mg/kg

1

1

ND

(Ni)

mg/kg

1

1

ND

Result

Pass