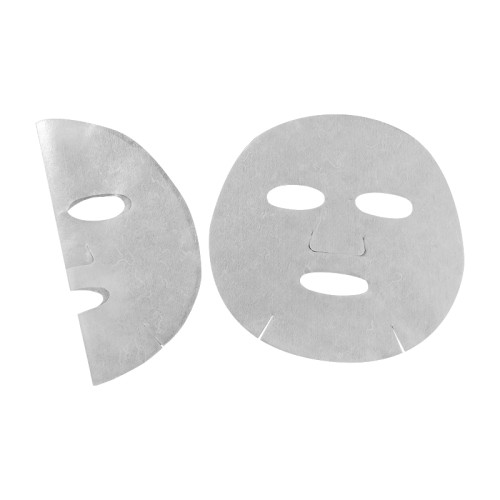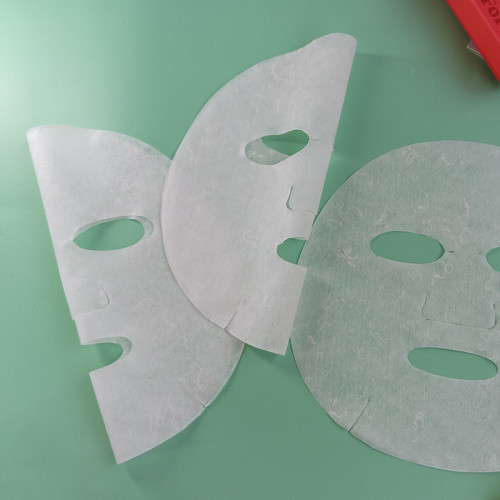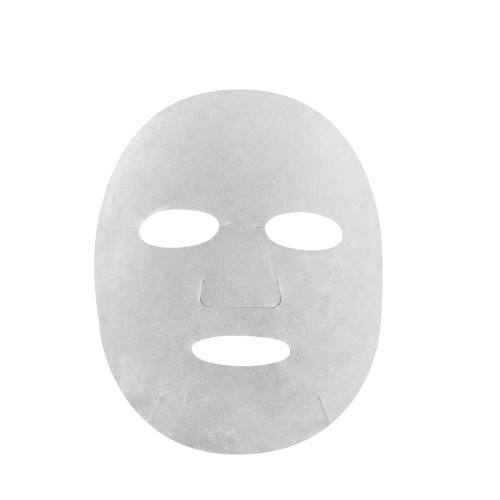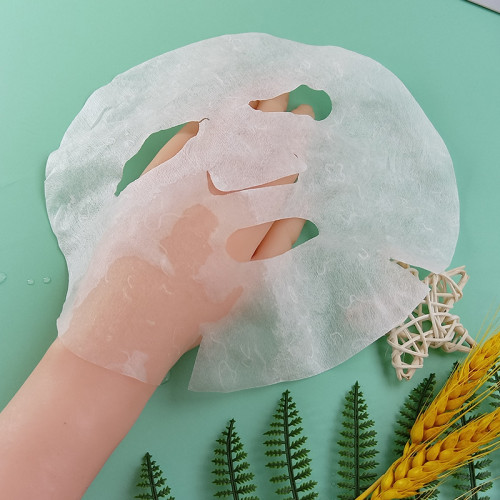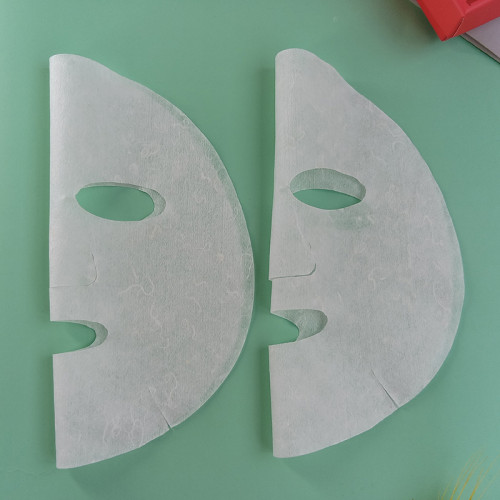 50gsm paper mulberry fiber spunlace nonwoven fabric cosmetic face mask sheet facial mask material
Item specifics
Color

white
Ingredient

paper mulberry fiber+tencel
Place of Origin

Guangdong, China
Brand Name

Proyons
Skin Type

All skin types
Description
Product Description
50gsm paper mulberry fiber spunlace nonwoven fabric cosmetic face mask sheet facial mask material
This product is made of 30% white natural paper mulberry fiber, mixed with 70% tencel fiber, and is manufactured by a full cross spunlace process, with a plain weave style. Paper mulberry is widely distributed in my country and has tenacious vitality. It is a wild hemp plant, and its roots, stems, leaves and bark have different uses. The bark of paper mulberry is smooth, light gray, and the phloem contains a lot of high-quality fibers, the fiber content is nearly 60%, the semi-fiber content is 13.49%, the average fiber length is 16.0mm, and the average elongation is 6%. Paper mulberry fiber has good spinning and spunlace performance, but because of its high moisture regain and good hygroscopic performance, it is not suitable for single spinning. So we add 70% Tencel fiber. In addition, it has the advantages of antibacterial and natural degradation, which is in line with the current concept of low-carbon and environmental protection, and is especially suitable for the manufacture of mask fabric. The paper mulberry raw material is successively subjected to mulberry bast, beating and impurity removal, microbial degumming for two weeks, drying, acid soaking, alkali neutralization, lye scouring, cellulase treatment, bleaching, washing and drying to obtain mulberry fiber. The paper mulberry fiber in the CPM30 product is in a white state and has been bleached. In the dry state of this product, the curled paper mulberry fibers are still clearly visible, especially in the wet state. In the case of spunlace non-woven fabrics and mask fabric products, it can add natural texture to the membrane fabric.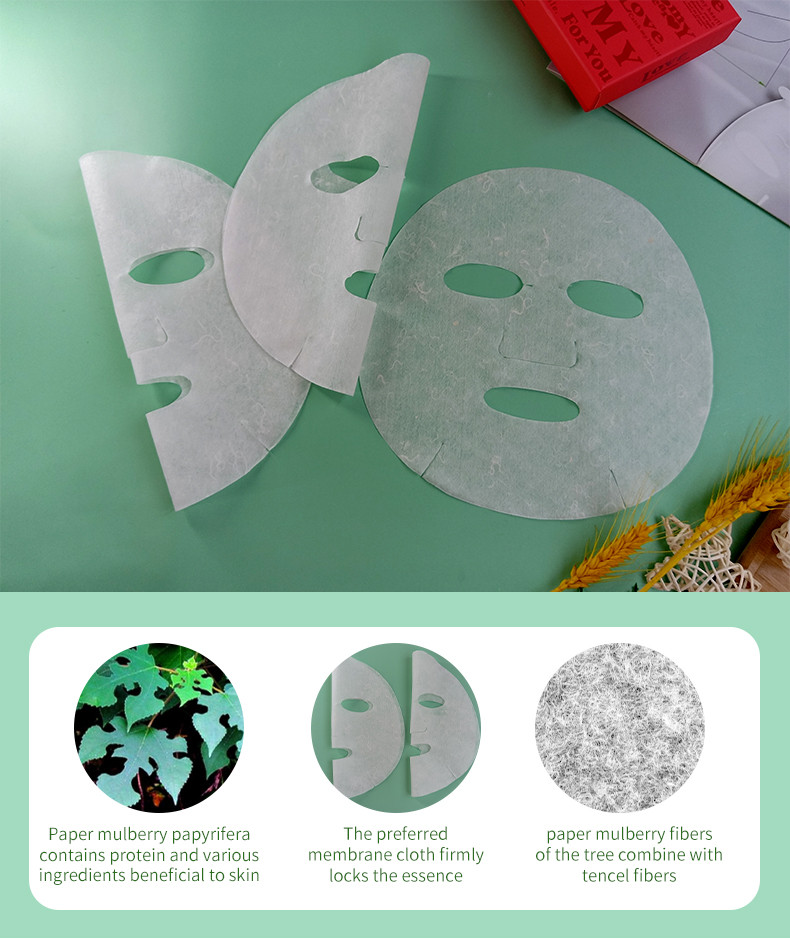 White

Plain


50gsm

25~150gsm


paper mulberry fiber +tencel




Single Sheet


220*200mm


YES

Variety of materials be blended:

YES

Printing//Lyophilized powder finishing


According to China's "Compendium of Materia Medica", paper mulberry is rich in protein and a variety of components that are beneficial to the skin, combined with Tencel fiber to form a mask fabric with auxiliary functions.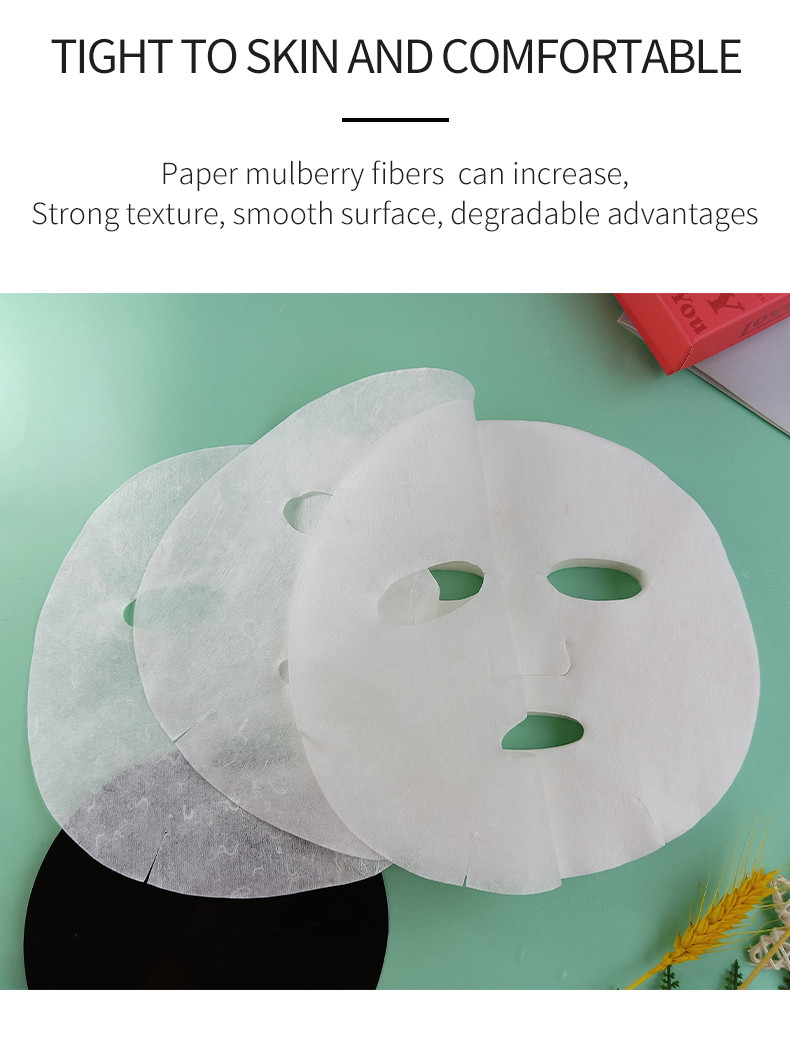 Heavy Metal Detection Data:

Extractable heavy metal test method: refer to Testing Methods STANDARD 100 By OEKO-TEX (2017),detection and analysis by inductively coupled plasma emission spectrometer.

Testing Parameter

Units

Method detection limit (direct contact with skin)

Limit

Result

(Pb)

mg/kg

0.1

0.2

ND

(Cd)

mg/kg

0.01

0.1

ND

(Cr)

mg/kg

0.1

1

ND

(Hg)

mg/kg

0.01

0.02

ND

(Sb)

mg/kg

3

30

ND

(As)

mg/kg

0.2

0.2

ND

(Cu)

mg/kg

2.5

50

ND

(Co)

mg/kg

1

1

ND

(Ni)

mg/kg

1

1

ND

Result

Pass
| | | | |
| --- | --- | --- | --- |
| | | | |
| | GB/T2910 | % | Original paper mulberry fiber +tencel |
| Weight | ISO 9073-1 | g/m2 | 51 |
| | PRIUS Standard | mm | 0.28 |
| | FZ/T6402 | S/10cm | 22.5 |
| White degree | GB/T 8424.2 | | |
| Tensile strength CD dry | ISO 9073-3 | N | |
| Tensile strength MD dry | ISO 9073-3 | N | 42.2 |
| Breaking elongation CD dry | ISO 9073-3 | % | 113.7 |
| Breaking elongation MD dry | ISO 9073-3 | % | 120 |
| Capacity of liquid-absorbability | FZ/T 64012 | % | 1210 |