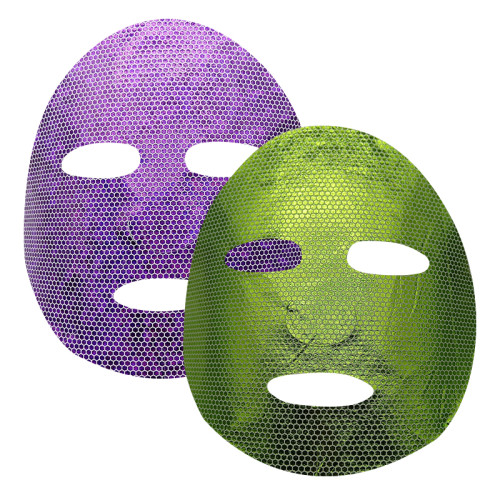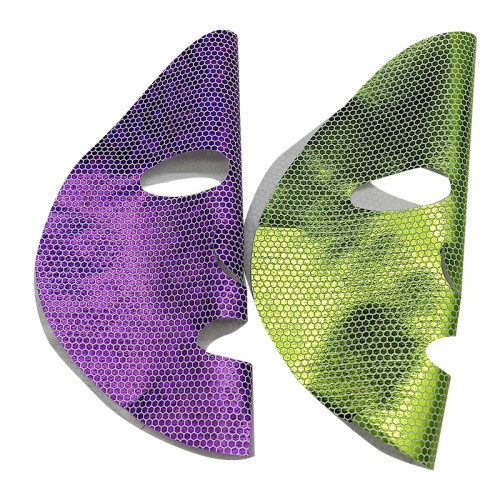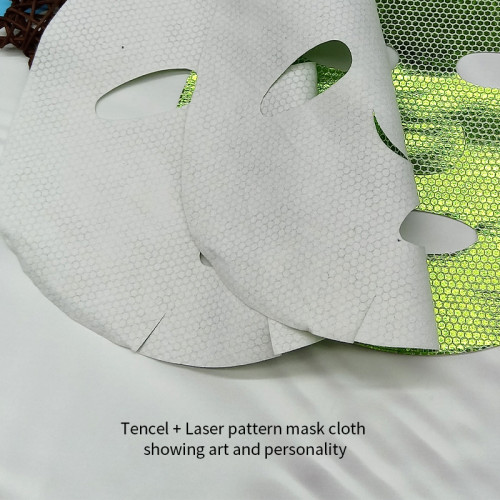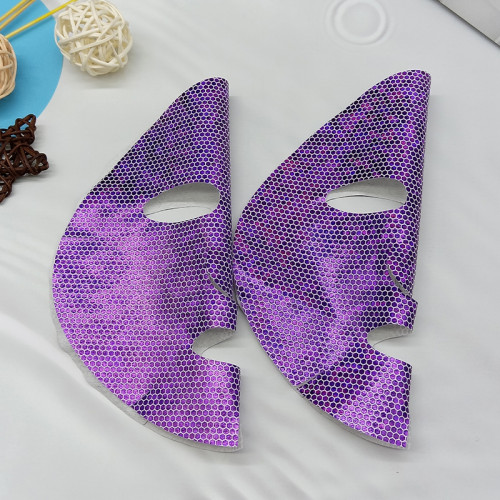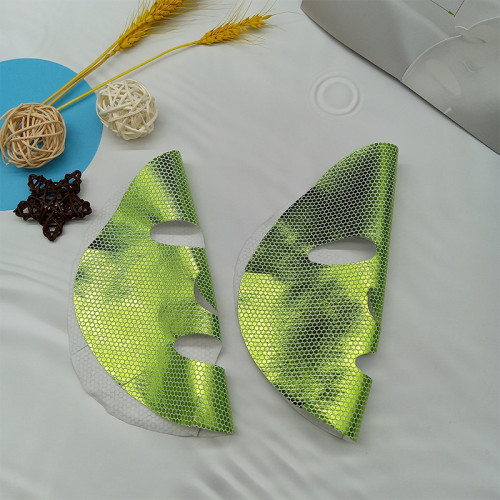 korean Face Sheet Maskss Color Laser Composite Nonwoven Mask Sheet Spunlace Nonwoven Fabrics
Item specifics
Color

White
Ingredient

Tencel+Laser film
Place of Origin

Guangdong, China
Brand Name

Proyons
Skin Type

All skin types
Description
Product Description
We are specialized in the production of all kinds of facial mask material. If you have questions related to the product, please feel free to contact us.



38gsm color Foil Spunlace Mask Sheet.We can customize all kinds of We can customize a variety of shine effect facial sheet mask.
The base fabric of this product uses Tencel fiber spunlace non-woven fabric as the base fabric, and is compounded with a full version of golded honeycomb laser film.
SX38 products have the characteristics of bright colors, changeable colors, toughness and elasticity. The cloth surface is delicate and comfortable in the dry cloth state. It can be strong, tough and elastic under wet use, and has good deformation resistance. The composite of Tencel non-woven fabric and silver full-length honeycomb laser film (the color and pattern of the laser film can be customized) has a cool visual effect. SX38

mask fabric is made of 38gsm of Tencel spunlace non-woven fabric, which has good adhesion and water absorption, allowing the end user to have a longer use time. At the same time, this product has good alcohol resistance to ensure that the composite laser film does not separate in the destructive test.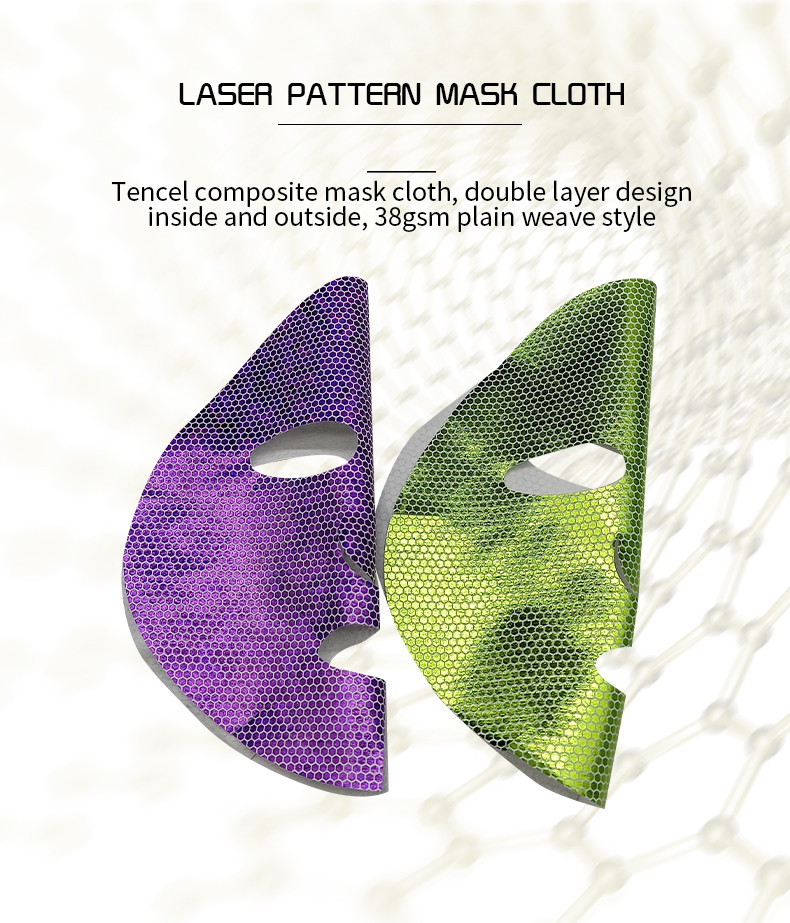 Plain


38gsm

-


Tencel +composite laser film


Single Sheet


220*200mm


YES

Variety of materials be blended:

YES

Printing/Compressed/Lyophilized powder finishing


The fabric surface is thick, with strong anti-deformation ability, and the cloth surface is soft and breathable. The overall visual effect of the product is outstanding, and the degree of individual differentiation is high. Various patterns, laser patterns can be customized.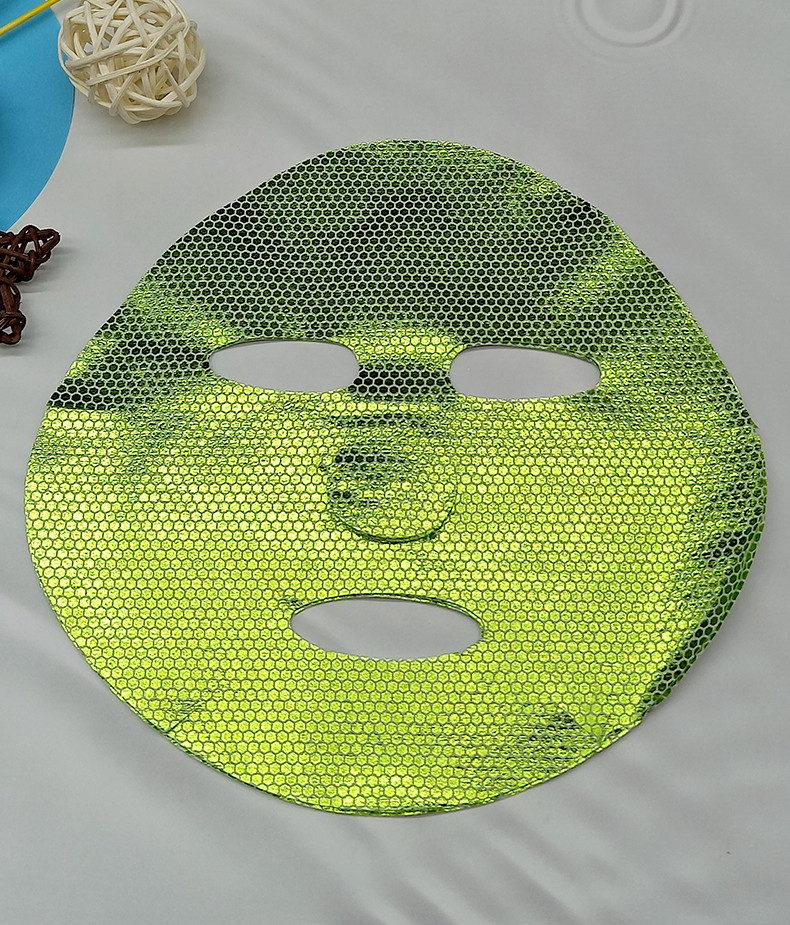 Heavy Metal Detection Data:

Extractable heavy metal test method: refer to Testing Methods STANDARD 100 By OEKO-TEX (2017),detection and analysis by inductively coupled plasma emission spectrometer.

Testing Parameter

Units

Method detection limit (direct contact with skin)

Limit

Result

(Pb)

mg/kg

0.1

0.2

ND

(Cd)

mg/kg

0.01

0.1

ND

(Cr)

mg/kg

0.1

1

ND

(Hg)

mg/kg

0.01

0.02

ND

(Sb)

mg/kg

3

30

ND

(As)

mg/kg

0.2

0.2

ND

(Cu)

mg/kg

2.5

50

ND

(Co)

mg/kg

1

1

ND

(Ni)

mg/kg

1

1

ND

Result

Pass