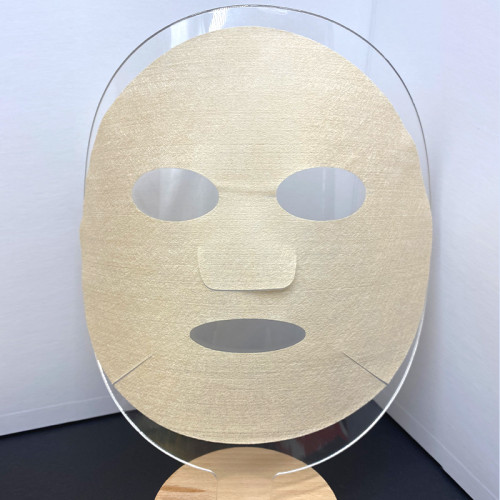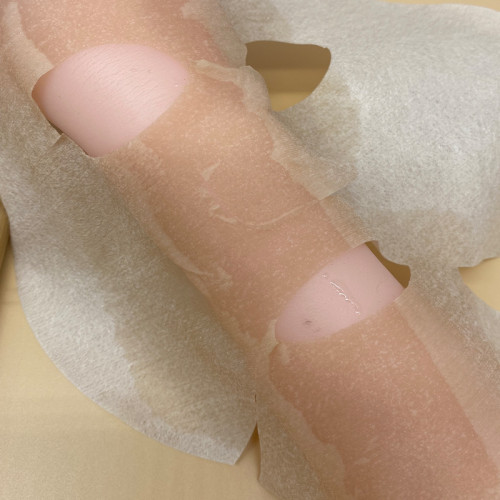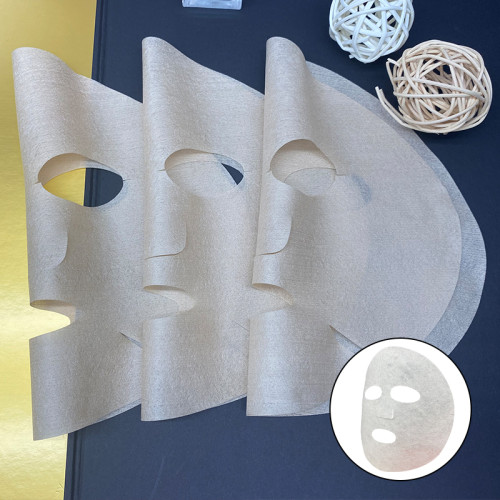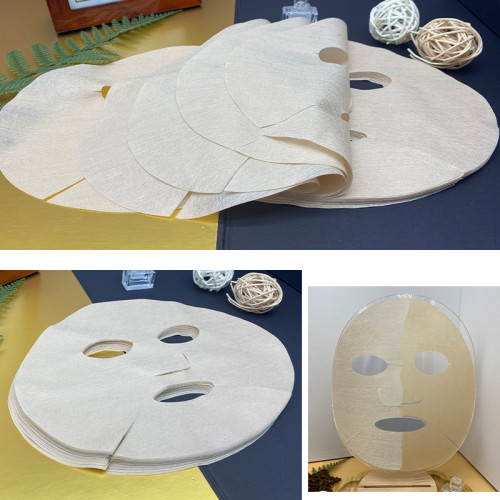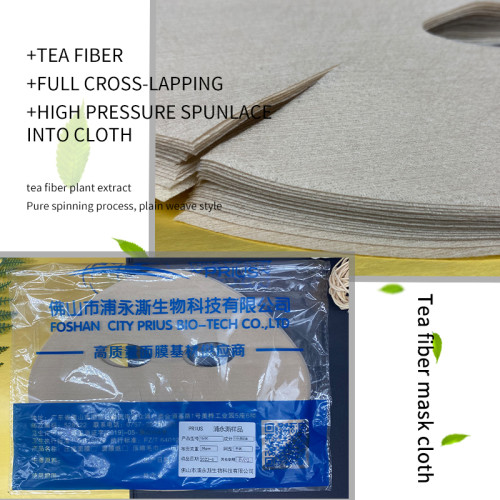 50gsm 100% Tea Fiber Biodegradable Facial Sheet Mask Manufacturer For Skin Care Spunlace Facial Mask.
Item specifics
Color

Khaki
Ingredient

100% Tea fiber
Place of Origin

Guangdong, China
Brand Name

Proyons
Skin Type

All skin types
Feature

Moisturizer, Anti-wrinkle, Whitening
Description
Product Description
Tea fiber is a kind of functional fiber made from tea polyphenols extracted from mountain green tea leaves and its natural antibacterial ingredients, with anti-inflammatory, antibacterial, anti-aging, beautifying and skincare features. Its natural ingredients are evenly distributed inside the fiber, so that it can continuously release tea catechins that are easily absorbed by the human body and beneficial to skin. The tea fiber fabric is naturally beige, without bleaching and dyeing, natural and organic, and can be biodegraded in compost.Made of 100%tea fiber, with fabric weight of 50gsm, plain style (a variety of fabric styles are available), 1.1D ultra-fine fiber cross section, tender and smooth adherence.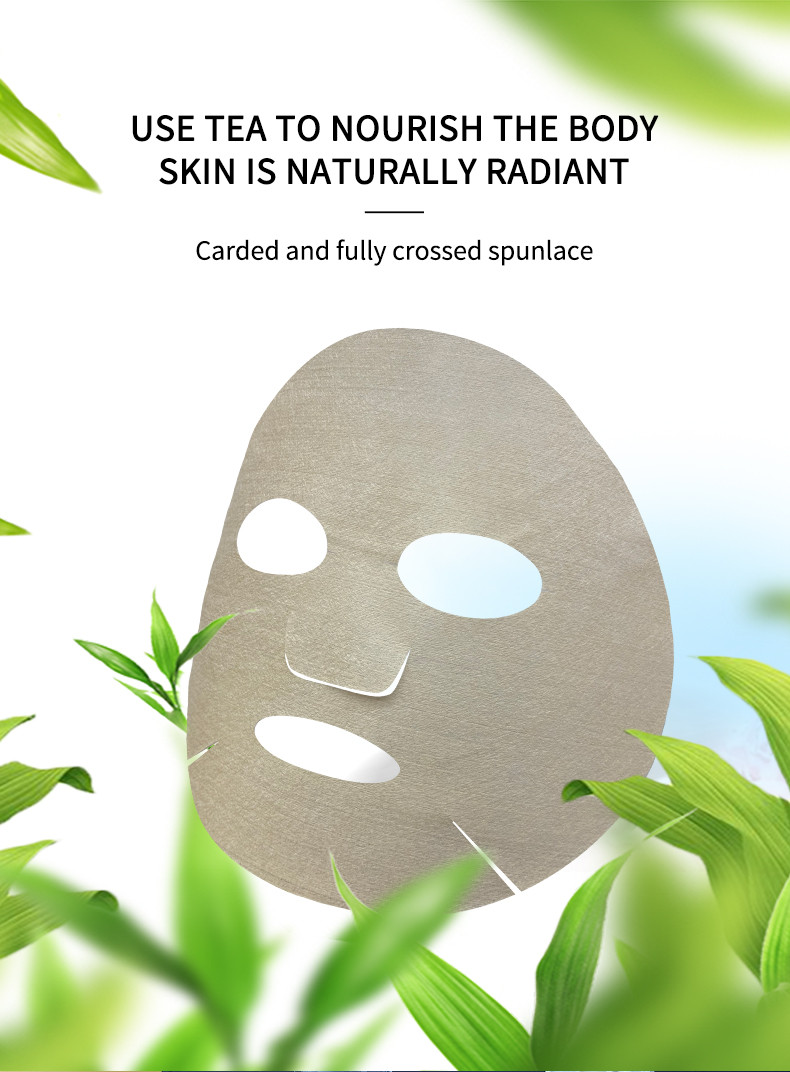 TEA50

Khaki

Plian

50gsm

100% TEA FIBER

Single Sheet

200xs220mm

YES

Variety of materials be blended:

YES

Printing/Compression/Lyophilized powder finishing

In dry state, the fabric is glossy; in wet state, it is soft and flexible, rich in water-soluble polyphenols, capable of cleaning the greasy skin, astringing pores, with disinfecting, sterilizing, anti-aging features, and alleviating the damage to skin caused by ultraviolet radiation in sunlight.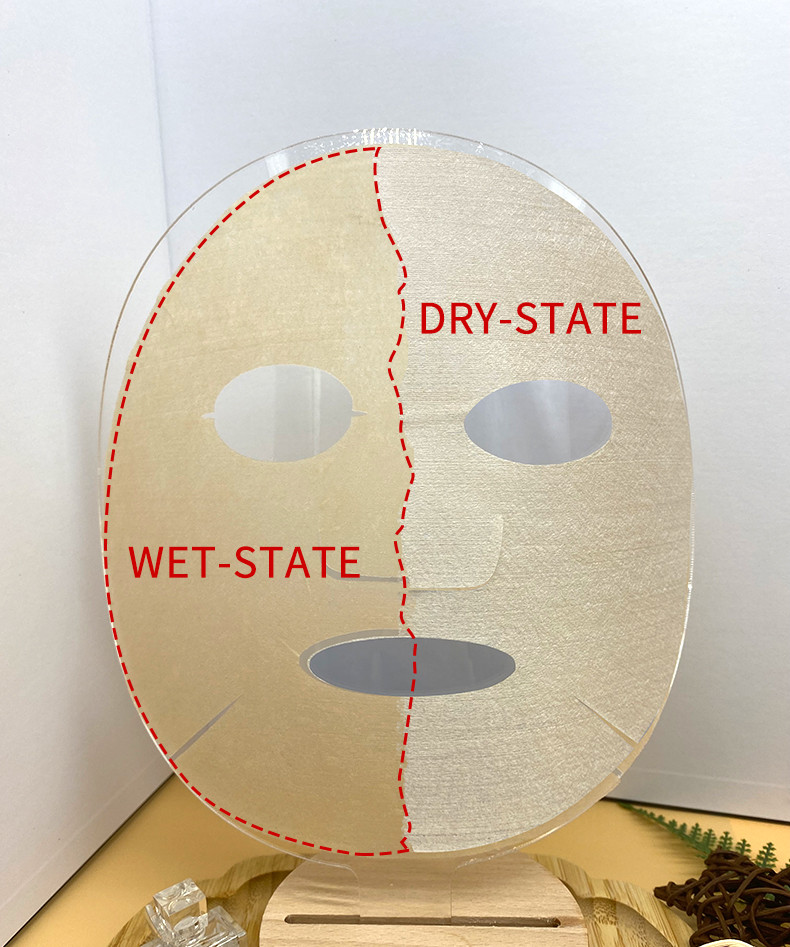 Heavy Metal Detection Data:

Extractable heavy metal test method: refer to Testing Methods STANDARD 100 By OEKO-TEX (2017),detection and analysis by inductively coupled plasma emission spectrometer.

Testing Parameter

Units

Method detection limit (direct contact with skin)

Limit

Result

(Pb)

mg/kg

0.1

0.2

ND

(Cd)

mg/kg

0.01

0.1

ND

(Cr)

mg/kg

0.1

1

ND

(Hg)

mg/kg

0.01

0.02

ND

(Sb)

mg/kg

3

30

ND

(As)

mg/kg

0.2

0.2

ND

(Cu)

mg/kg

2.5

50

ND

(Co)

mg/kg

1

1

ND

(Ni)

mg/kg

1

1

ND

Result

Pass
| | | | |
| --- | --- | --- | --- |
| | | | |
| | GB/T2910 | % | 100% Tea Fiber |
| Weight | ISO 9073-1 | g/m2 | 50 |
| | PRIUS Standard | mm | 0.23 |
| | FZ/T6402 | S/10cm | 26.5 |
| White degree | GB/T 8424.2 | | |
| Tensile strength CD dry | ISO 9073-3 | N | |
| Tensile strength MD dry | ISO 9073-3 | N | 46 |
| Breaking elongation CD dry | ISO 9073-3 | % | 128.1 |
| Breaking elongation MD dry | ISO 9073-3 | % | 135.2 |
| Capacity of liquid-absorbability | FZ/T 64012 | % | 1050 |