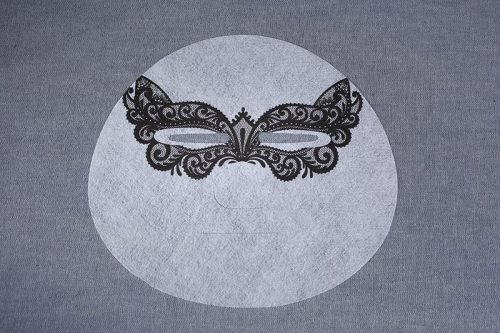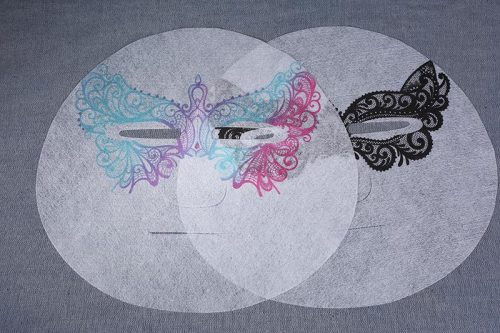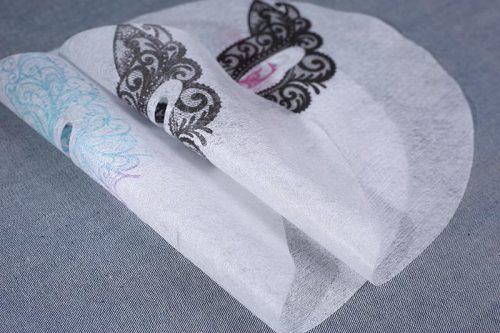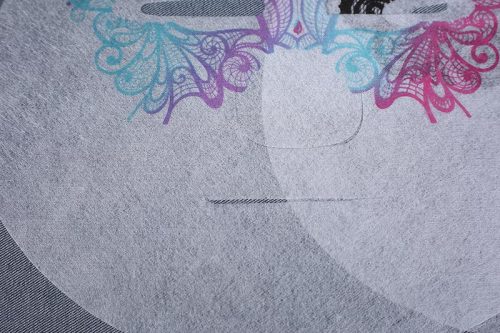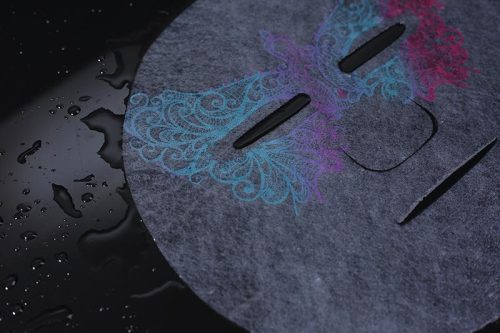 Printed Facial Sheet Mask Fabric 25gsm Cupro Fibers Nonwoven Plain Spunlaced Non-woven Fabric
Item specifics
Material

Cupro Fibers + Lyocell + other fiber
Product type

Spunlace nonwoven fabric
Mask type

Uncompressed facial sheet mask
Style

Plain weave
Weight (range)

25gsm (25~120gsm)
Finishing process

Customized pattern printed
Die cut size

customizable
Place of origin

China
Packing unit quantity

12000 sheets per carton
Warranty period

3 years
Description
Our company's printed series of facial sheet mask fabric to provide you with personalized products customized. The whole series is made of environment-friendly mineral pigments, combined with OEKo-TEX ®Standard 100. 30% cupro fibers in the product makes the transparency and adhesion of the product better. And better highlights the color and brightness of the printing.
P178-288 25gsm Printed Facial Sheet Mask Fabric
No.: P178-288
Material:30% cupro fibers + Lyocell +other nonwoven fiber
Product type: Spunlace nonwoven fabric
Mask type: Uncompressed facial sheet mask
Style: Plain weave
Weight (range): 25gsm (25~120gsm)
Description: The fabric takes naturalorganic minerals as pigment, which goes through SGS, MSDS and OEKO-TEX®Standard 100. We could produce25~120gsm fabric with required design, which will meet your need aboutsoftness, transparency, applicability and water trapping.
Finishing process: Customized patternprinted
Feature: The excellent transparent fabriccan make pattern clearer and more detailed, it's suitable for any kinds ofcolors or patterns.
Die cut size: Customizable
Place of origin: China
Packing unit quantity: 12000 sheets percarton
Warranty period: 3 years