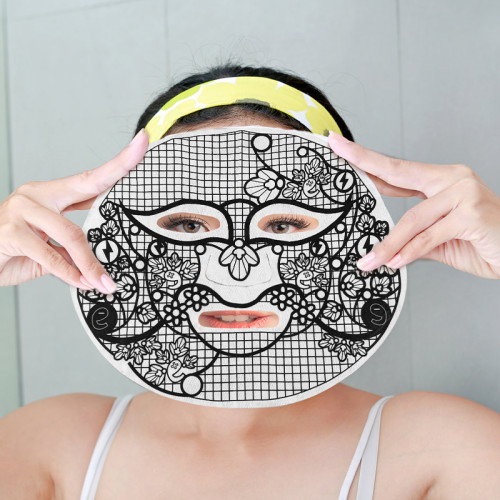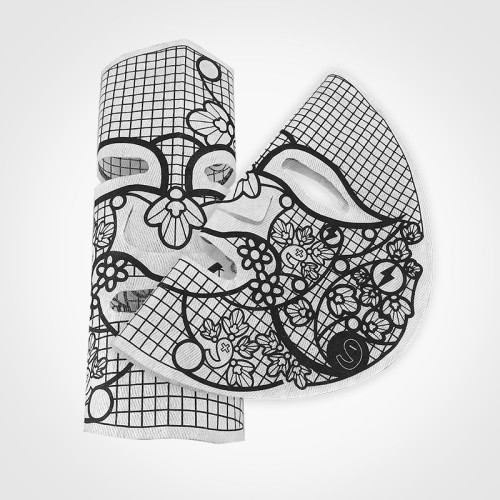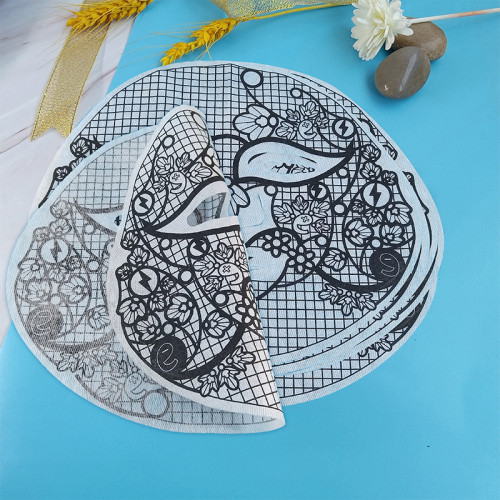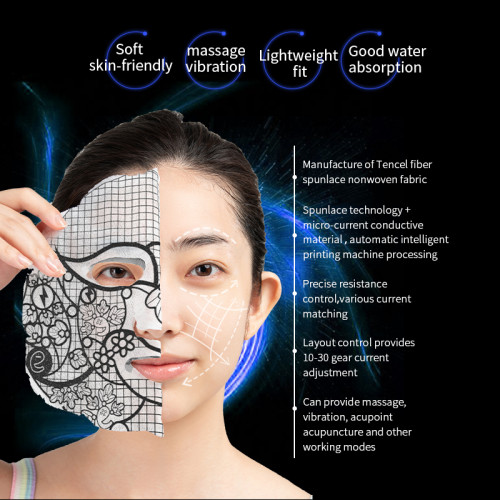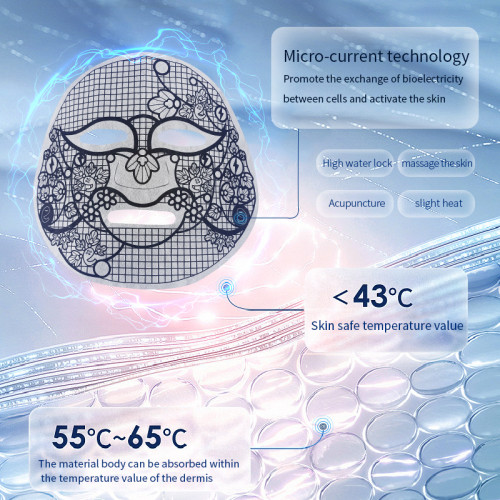 Factory direct sale fabric face masks microcurrent massaging cloth facial mask spunlace fabric
Model

CLS40-LC
MOQ

50000 piece
Item specifics
Color

White
Ingredient

Tencel+Graphene
Place of Origin

Guangdong, China
Brand Name

Proyons
Skin Type

All skin types
Feature

Massage vibration, High water lock,Light weight
Description
Product Description
Factory direct sale fabric face masks microcurrent massaging cloth facial mask spunlace fabric

As a professional s
punlace nonwoven manufacturer
, we have developed a variety of different materials for face mask paper all year round.
Graphene mask sheet is one of the mask cloth substrates that we highly recommend.If you are interested in this type of products, please feel free to contact us.
With the full cross spunlace process, the Tencel fabric surface
has very good thinness and application, and the effect of the
specified pattern is more gorgeous.
Under the action of microcurrent iontophoresis, the pores and sweat pores
are opened to promote the physical penetration of the essence, activate
bioelectricity, and improve the new vitality of the skin.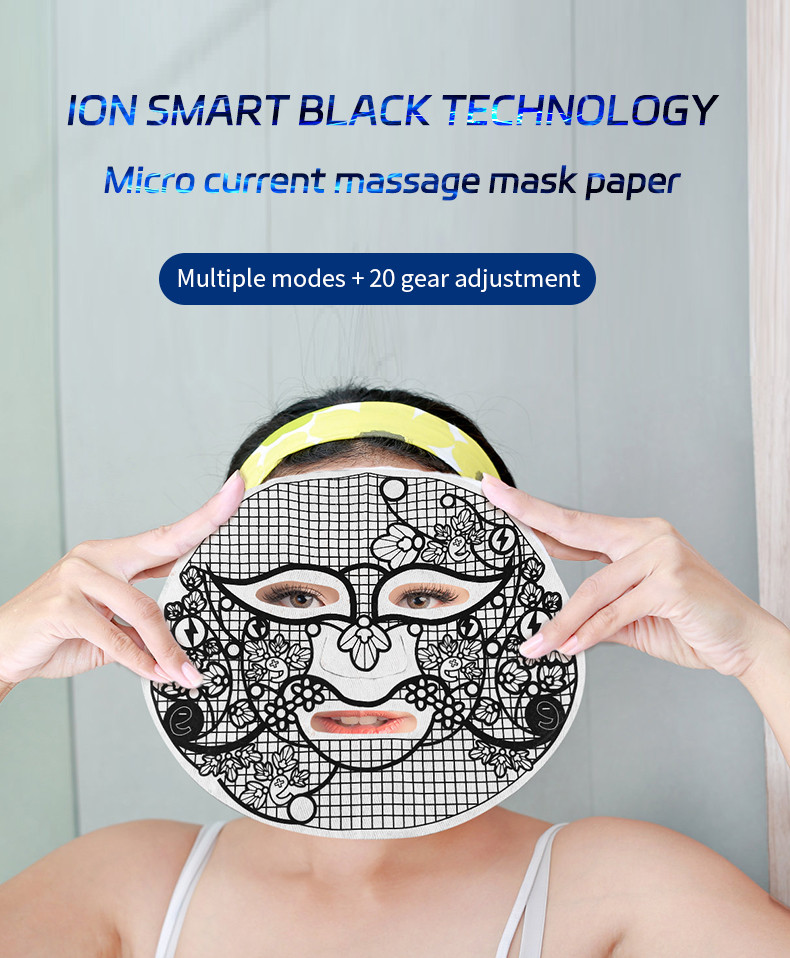 40gsm

Tencel+Graphene


Single Sheet


220*200mm


YES

Variety of materials be blended:

YES

Printing/Compression/Lyophilized powder finishing

Microcurren tiontophoresis mask cloth is widely used in medical beauty repair, phototherapy beauty repair, daily acne-removingmask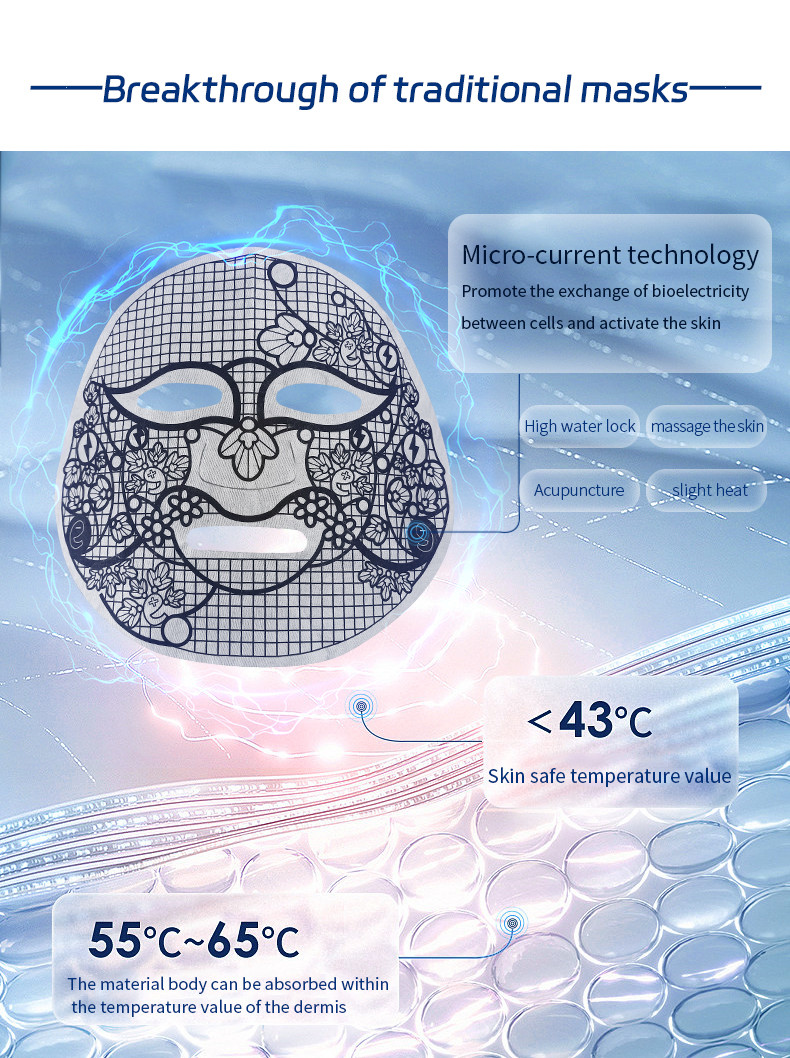 Heavy Metal Detection Data:

Extractable heavy metal test method: refer to Testing Methods STANDARD 100 By OEKO-TEX (2017),detection and analysis by inductively coupled plasma emission spectrometer.

Testing Parameter

Units

Method detection limit (direct contact with skin)

Limit

Result

(Pb)

mg/kg

0.1

0.2

ND

(Cd)

mg/kg

0.01

0.1

ND

(Cr)

mg/kg

0.1

1

ND

(Hg)

mg/kg

0.01

0.02

ND

(Sb)

mg/kg

3

30

ND

(As)

mg/kg

0.2

0.2

ND

(Cu)

mg/kg

2.5

50

ND

(Co)

mg/kg

1

1

ND

(Ni)

mg/kg

1

1

ND

Result

Pass