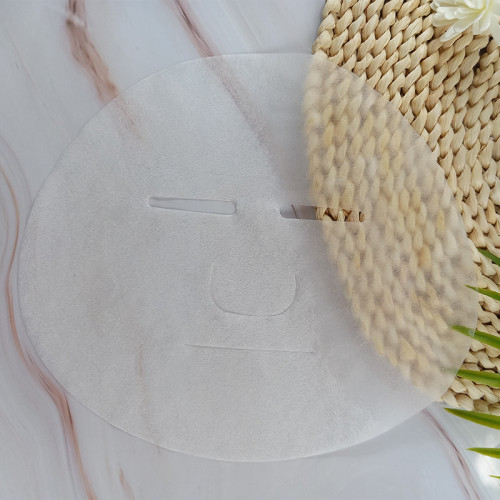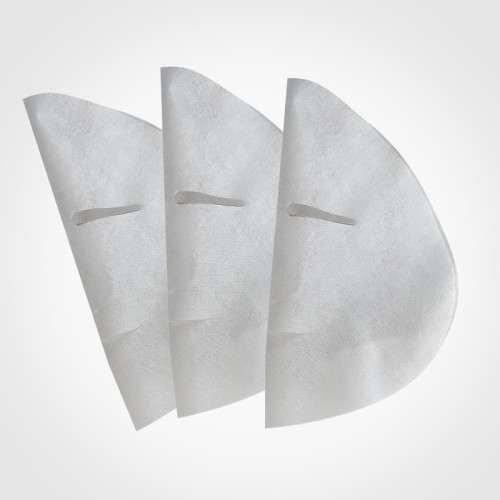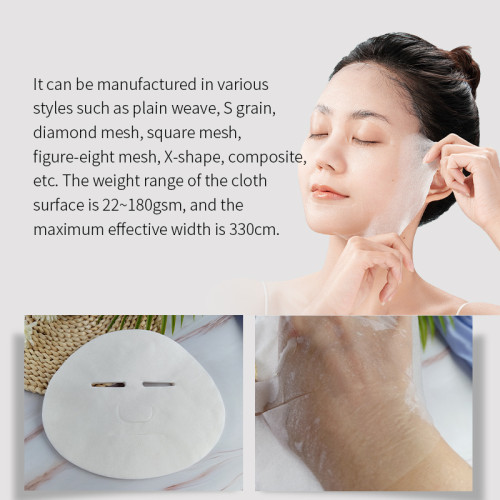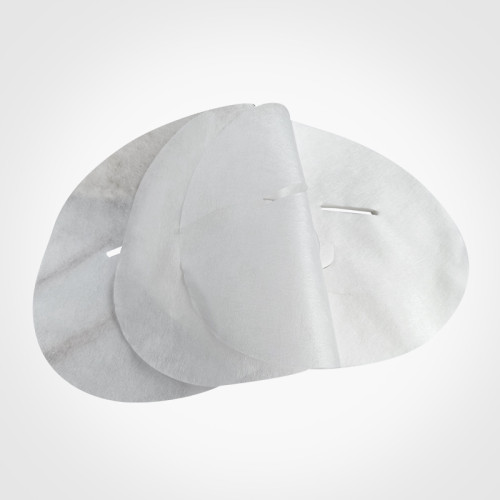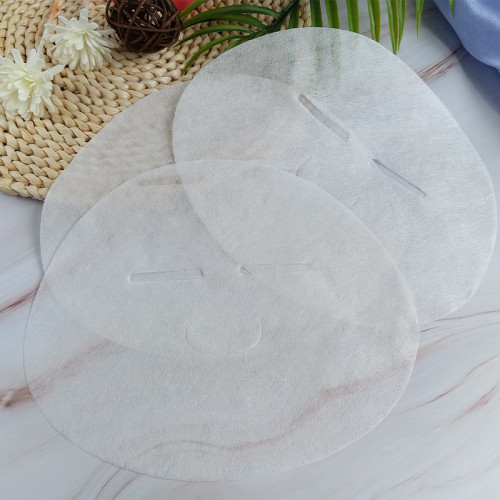 40gsm plain pattern cupro facial mask skin care cloth facial mask dry face mask sheet
Model

CKR505-40GSY
MOQ

50000 piece
Item specifics
Color

White
Ingredient

Cupro+Tencel Fiber
Place of Origin

Guangdong, China
Brand Name

Proyons
Skin Type

All skin types
Feature

moisturizing ,skin-friendly, softness
Description
Product Description
40gsm plain pattern cupro facial mask skin care cloth facial mask dry face mask sheet

As a professional spunlace nonwoven manufacturer, we have long been committed to the development of plant fiber spunlace nonwoven for sheet mask making substrates.
If you need to develop more plant fiber spunlace material, please feel free to contact us.
This products is manufactured by high content Cupro fiber blend. This product has the high efficiency invisible transparent, locks the water the moisture ability high characteristic. By 0.9dtex Tencel fiber, the overall adhesion can be further improved,.So that the overall performance of the cloth is light and light, and the moisture retention ability is highly effective. Ideal film cloth base material for high-end facial mask products.
As a dry face mask sheet, this product uses 50% high content cupro fiber. In wet condition, it has excellent water absorption, excellent transparency and soft and comfortable feel. It is the facial paper mask sheets recommended by our main force.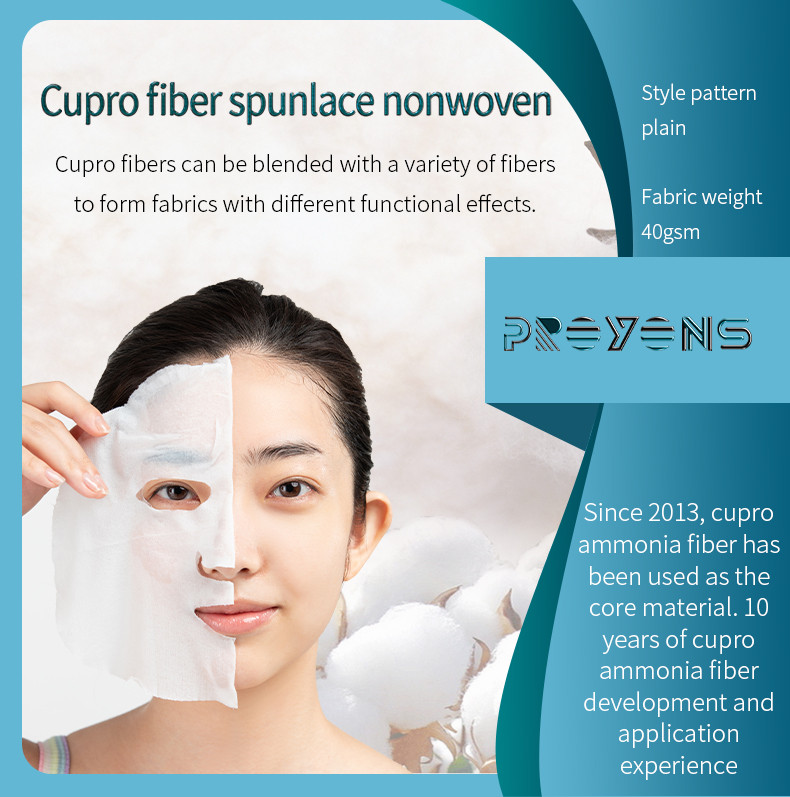 CKR505-40GSY


Plian


40gsm

25-150gsm


Cupro fiber+Tencel fiber

Single sheet


220*200mm


YES

Variety of materials be blended:

YES

Printing/Compression/Lyophilized powder finishing

Soft, highly transparent,applicable and water trapping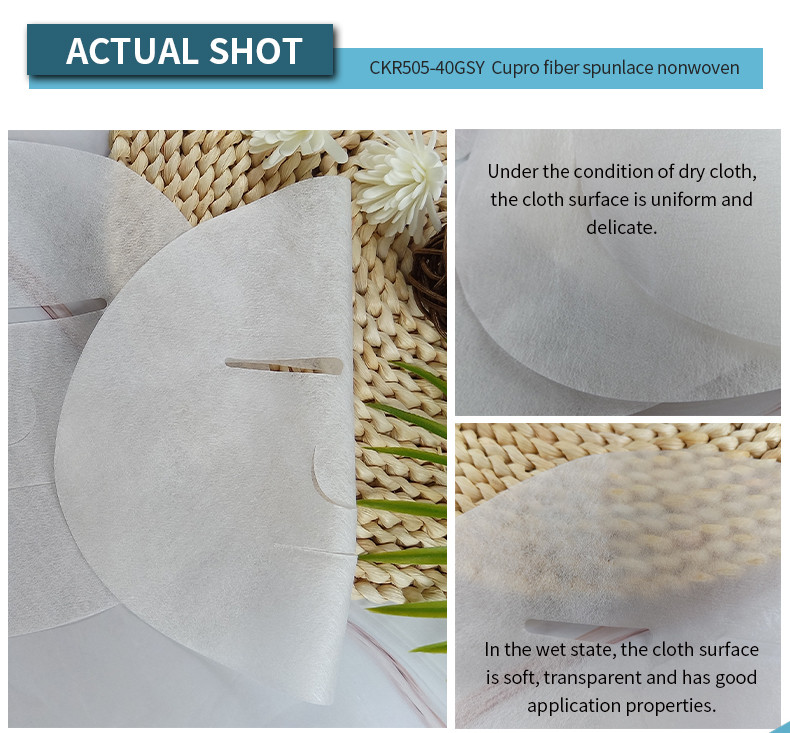 Heavy Metal Detection Data:

Extractable heavy metal test method: refer to Testing Methods STANDARD 100 By OEKO-TEX (2017),detection and analysis by inductively coupled plasma emission spectrometer.

Testing Parameter

Units

Method detection limit (direct contact with skin)

Limit

Result

(Pb)

mg/kg

0.1

0.2

ND

(Cd)

mg/kg

0.01

0.1

ND

(Cr)

mg/kg

0.1

1

ND

(Hg)

mg/kg

0.01

0.02

ND

(Sb)

mg/kg

3

30

ND

(As)

mg/kg

0.2

0.2

ND

(Cu)

mg/kg

2.5

50

ND

(Co)

mg/kg

1

1

ND

(Ni)

mg/kg

1

1

ND

Result

Pass