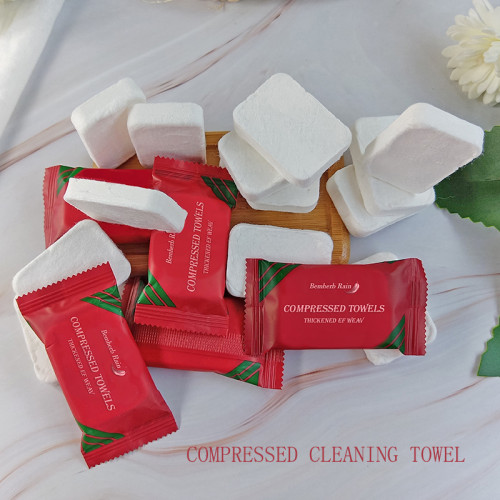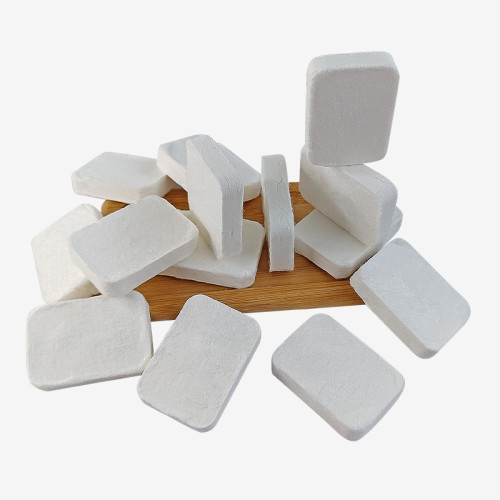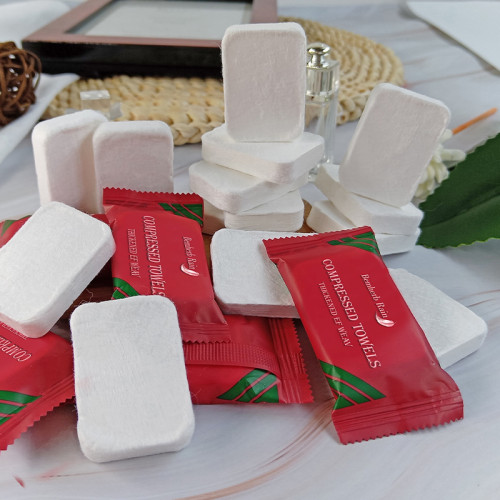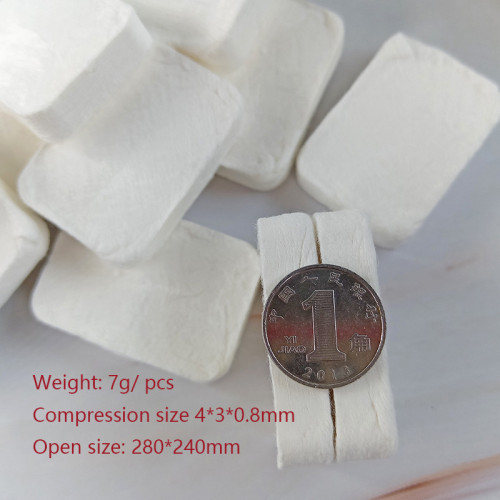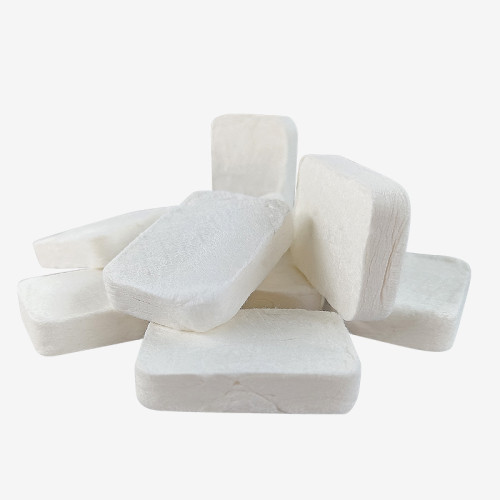 55gsm high quality compressed face towel Candy individual packing disposable compressed towel spunlace nonwoven fabric
Model

CEF-92
MOQ

20000 piece
Item specifics
Color

White
Ingredient

Viscose / Polyester
Place of Origin

Guangdong, China
Brand Name

Proyons
Skin Type

All skin types
Feature

Hypoallergenic, Disposable, Antimicrobial
Function

Cleaning Face,Hand,Mouth
Usage

Wet and dry, multi-purpose use
Description
Production Description
55gsm high quality compressed face towel Candy individual packing disposable compressed towel spunlace nonwoven fabric
Using spunlace non-woven three-dimensional cross weaving process. Cotton soft towel is practical and tough, can be used many times.
Pure plant fiber, feel free to use for sensitive skin, extract plant fiber, it is really the material casting quality, it is flexible and does not lose flocculation, so that delicate skin is free from the trouble of bacteria and mites.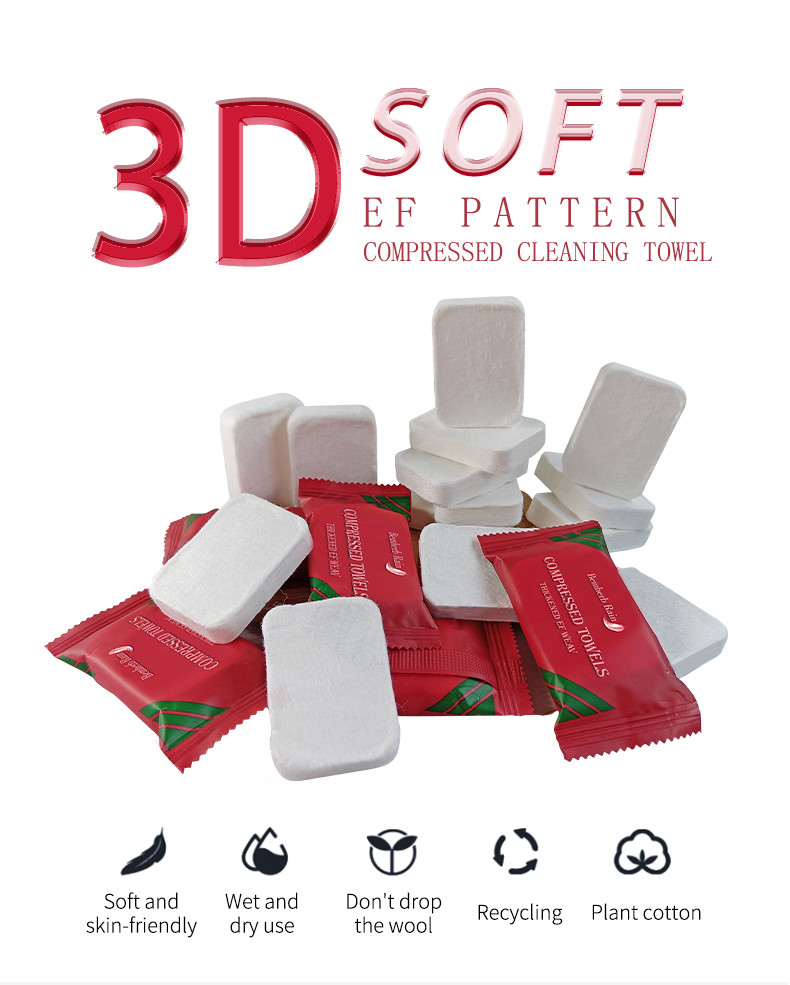 White

EF pattern


55gsm

Cleaning Face,Hand,Mouth


YES

Variety of materials be blended:

1.moisturizing performance

2.gentle skin care

3.lock water and flexibility .

4. thin and transparent.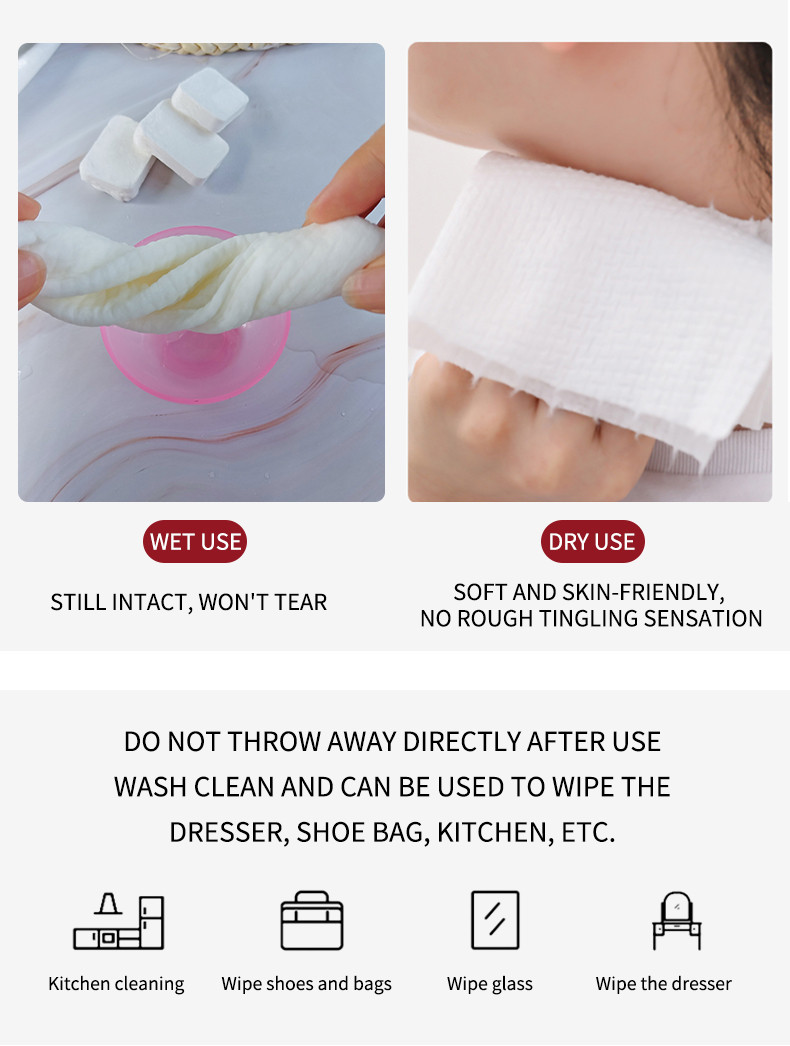 Heavy Metal Detection Data:

Extractable heavy metal test method: refer to Testing Methods STANDARD 100 By OEKO-TEX (2017),detection and analysis by inductively coupled plasma emission spectrometer.

Testing Parameter

Units

Method detection limit (direct contact with skin)

Limit

Result

(Pb)

mg/kg

0.1

0.2

ND

(Cd)

mg/kg

0.01

0.1

ND

(Cr)

mg/kg

0.1

1

ND

(Hg)

mg/kg

0.01

0.02

ND

(Sb)

mg/kg

3

30

ND

(As)

mg/kg

0.2

0.2

ND

(Cu)

mg/kg

2.5

50

ND

(Co)

mg/kg

1

1

ND

(Ni)

mg/kg

1

1

ND

Result

Pass