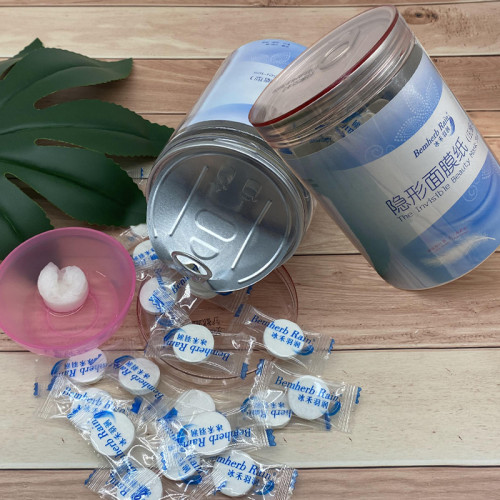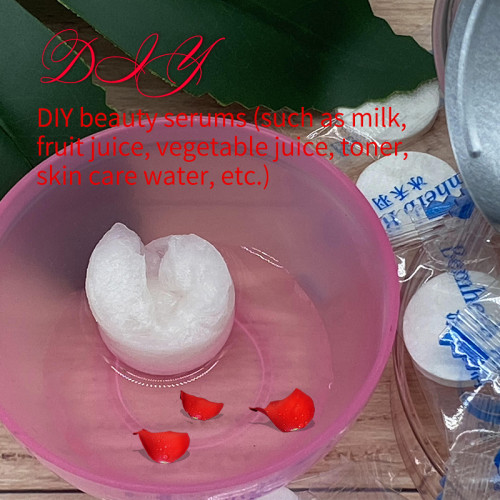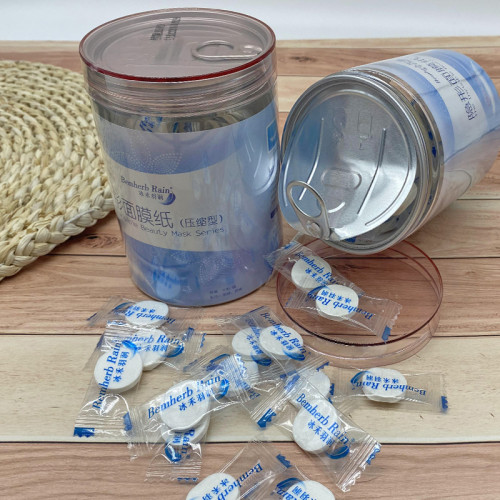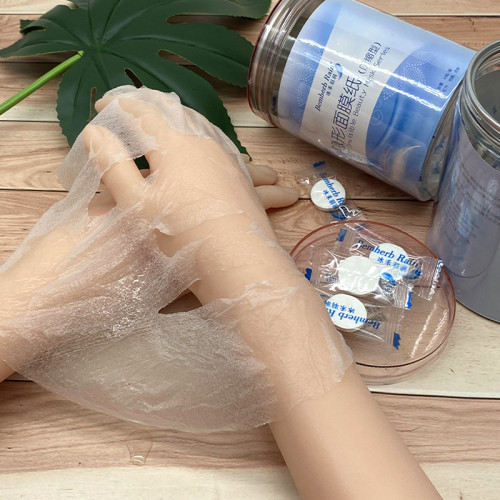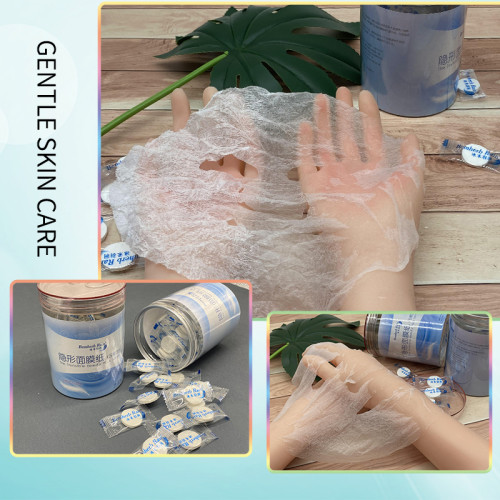 Compressed Facial Mask Tencel Cupro Disposable Facial Paper Mask Sheet Face Mask Manufacturer
Item specifics
Color

White
Ingredient

50% cupro fiber + 50% lyocell fiber
Place of Origin

Guangdong, China
Brand Name

Bemberb Rain
Skin Type

All skin types
Feature

strength,bright and flexible
Box

50 pcs
Description
Product Description
As a professional manufacturer of spunlace non-woven fabrics, in addition to producing various specifications of spunlace non-woven fabrics, we also produce different types of facial paper mask sheet .
Compressed facial mask
are one of our most popular products. If you are interested in this kind of products, please feel free to
contact us
.
A compressed mask is a portable dry mask sheet
. This product is very convenient to use in daily life.
This facial sheet mask fabric is made of 50% cupro fiber combined with domestic Tencel (Lyocell fiber) through a full-cross high-pressure spunlace process. Since the fabric surface of 22gsm belongs to the lower limit of thickness in the spunlace non-woven industry products, this blending ratio can not only ensure the fabric surface strength but also provide better transparency. The cupro fiber structure can give full play to the water absorption properties and can absorb 13 times its own weight in water. The water absorption capacity of non-woven fabrics made of cupro fibers has been significantly improved compared with cotton materials. The cupro fiber becomes very soft after absorbing liquid, so it can be closely attached to the contact surface. This property makes it an ideal material for mask cloths, allowing them to conform perfectly to the skin along the contours of the face. At the same time, the cupro fibers can absorb and retain moisture, so the mask cloth becomes transparent and clear after absorbing water. Combined with Tencel (Lyocell fiber), the overall fabric surface of CC189 product is light and strong, and the square mesh makes the ventilation efficiency higher. In general, CC189 is a light and thin color with low weight, but it can provide enough strength for use, and the cloth surface is bright and flexible. The mask paper is compressed by a compression device to make a compressed mask. It is easy to carry, clean and hygienic, and can be used in various DIY beauty serums (such as milk, fruit juice, vegetable juice, toner, skin care water, etc.).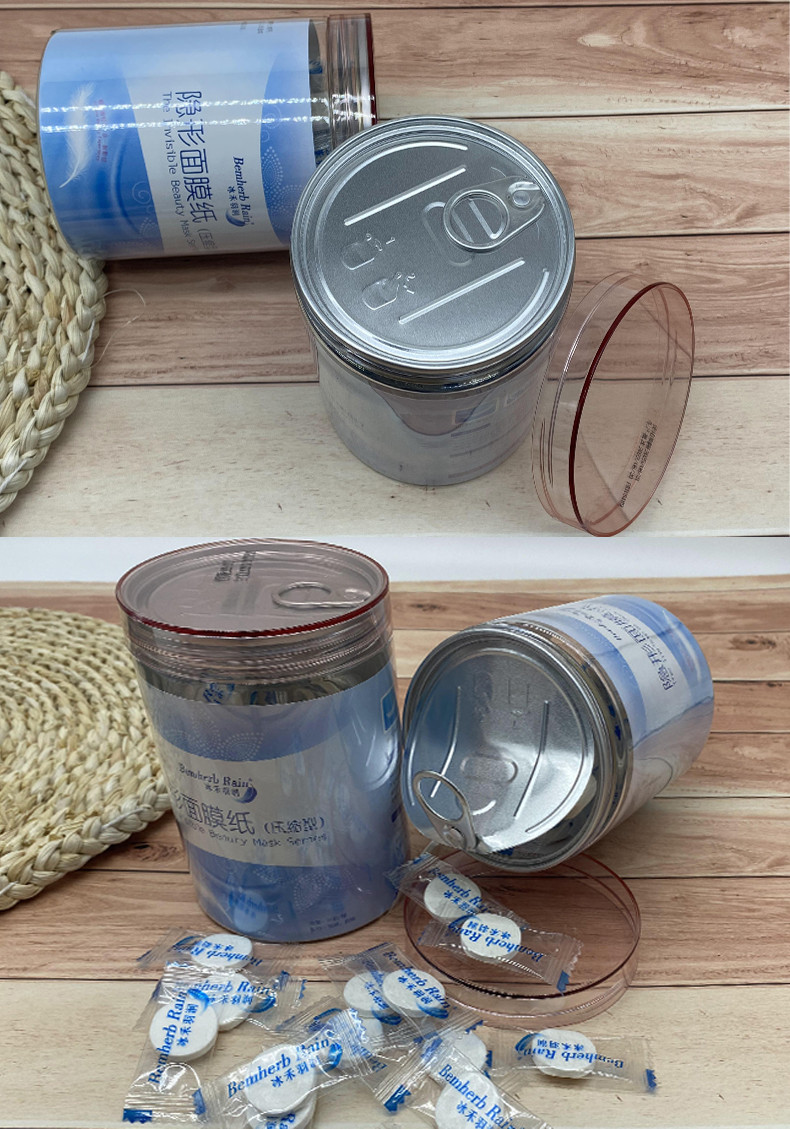 CCP189


White

mesh

22gsm

22~120gsm


50% Cupro fiber + 50% Lyocell fiber


/

YES

Variety of materials be blended:

YES

The fabric surface is thin, strong and elastic.High-efficiency water absorption and moisturizing, good adhesion performance, close to skin, high transparency and invisibility.At the same time, it is small in size, easy to carry, clean and hygienic, and can be used in home and travel environments.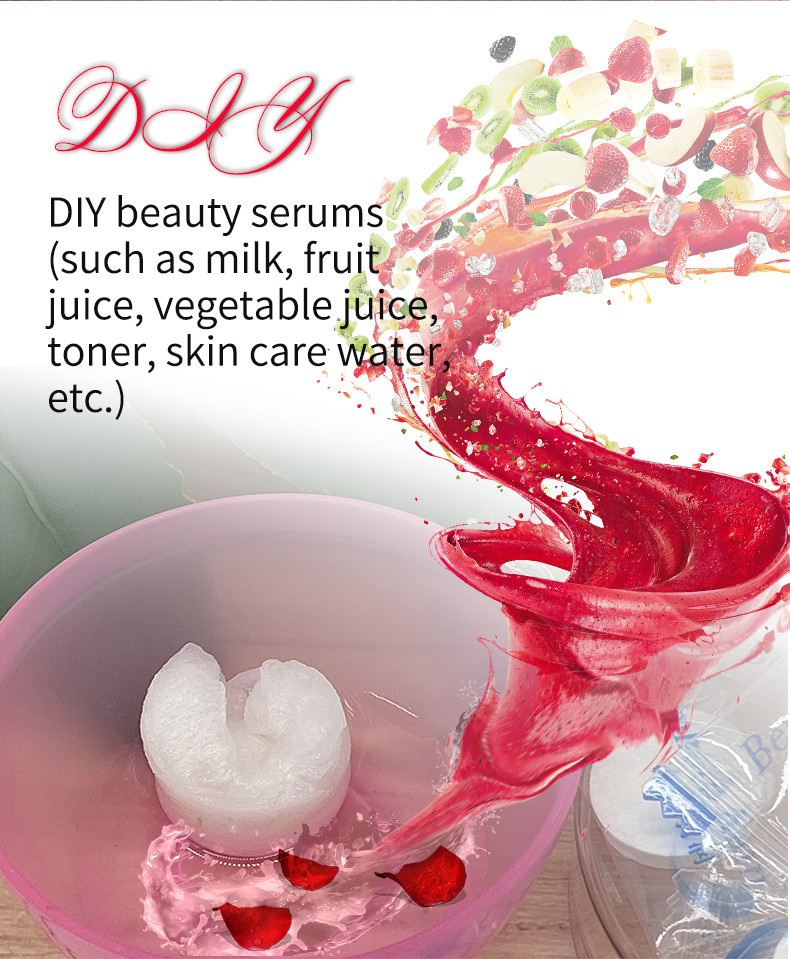 Heavy Metal Detection Data:

Extractable heavy metal test method: refer to Testing Methods STANDARD 100 By OEKO-TEX (2017),detection and analysis by inductively coupled plasma emission spectrometer.

Testing Parameter

Units

Method detection limit (direct contact with skin)

Limit

Result

(Pb)

mg/kg

0.1

0.2

ND

(Cd)

mg/kg

0.01

0.1

ND

(Cr)

mg/kg

0.1

1

ND

(Hg)

mg/kg

0.01

0.02

ND

(Sb)

mg/kg

3

30

ND

(As)

mg/kg

0.2

0.2

ND

(Cu)

mg/kg

2.5

50

ND

(Co)

mg/kg

1

1

ND

(Ni)

mg/kg

1

1

ND

Result

Pass
| | | | |
| --- | --- | --- | --- |
| | | | |
| | GB/T2910 | % | |
| Weight | ISO 9073-1 | g/m2 | 22.2 |
| | PRIUS Standard | mm | 0.16 |
| | FZ/T6402 | S/10cm | 19.9 |
| White degree | GB/T 8424.2 | | |
| Tensile strength CD dry | ISO 9073-3 | N | |
| Tensile strength MD dry | ISO 9073-3 | N | 21 |
| Breaking elongation CD dry | ISO 9073-3 | % | 124.9 |
| Breaking elongation MD dry | ISO 9073-3 | % | 120.3 |
| Capacity of liquid-absorbability | FZ/T 64012 | % | 1105 |