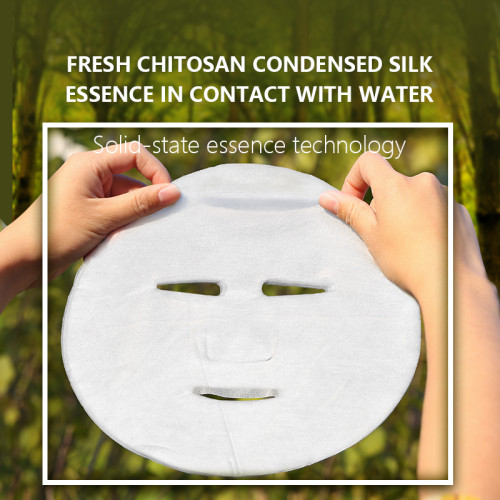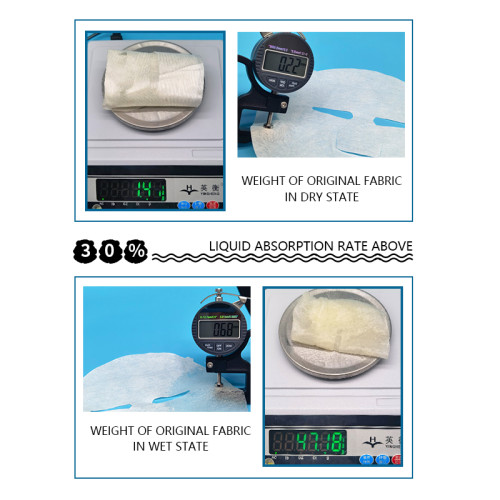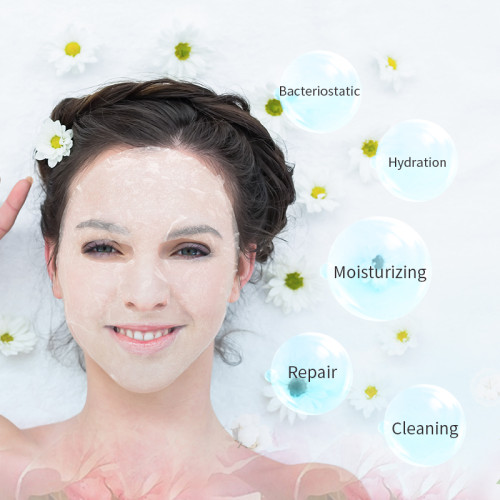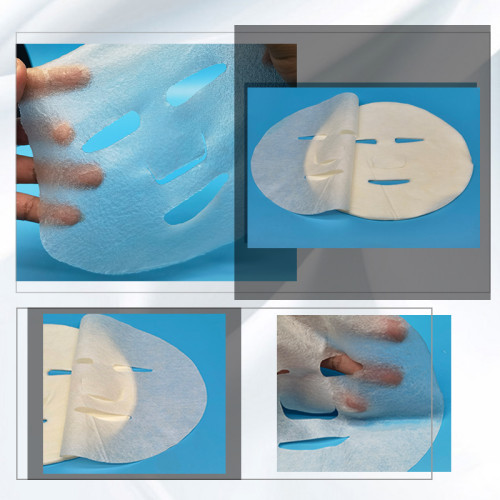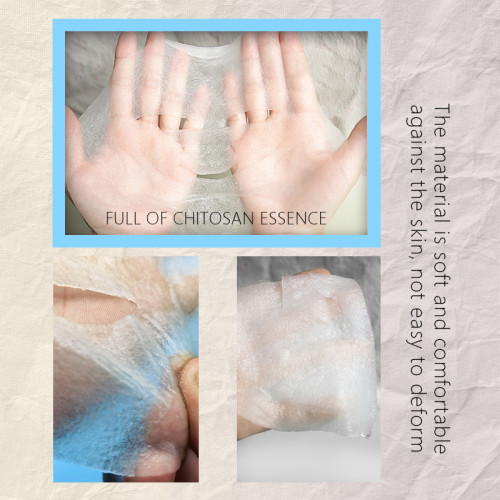 28gsm chitosan tecel facial mask sheet spunlace non-woven fabric promote injured skin health sheet mask manufacturer
Item specifics
Color

White
Ingredient

85% Tencel + 15% Chitosan
Place of Origin

Guangdong, China
Brand Name

Proyons
Skin Type

All skin types
Feature

breathability, water retention,elasticity
Description
Product Description
The base fabric of this product is made of 100% lyocell fiber (Tencel), which is manufactured by a full-cross high-pressure spunlace process.Tencel spunlace non-woven fabric has a beautiful surface gloss, soft to touch, good drape and good elegance. Tencel fiber can be completely decomposed in the soil and has no pollution to the environment. Chitosan is a natural polysaccharide chitin, with biodegradability, biocompatibility, non-toxicity, antibacterial, anti-cancer, lipid-lowering, immune enhancement and other physiological functions, widely used in food additives, textiles, agriculture, environmental protection , beauty care, cosmetics, antibacterial agents, medical fibers, medical dressings, artificial tissue materials, drug release materials, gene transduction carriers, biomedical fields, medical absorbable materials, tissue engineering carrier materials, medical and drug development and many other fields and other daily chemical industries.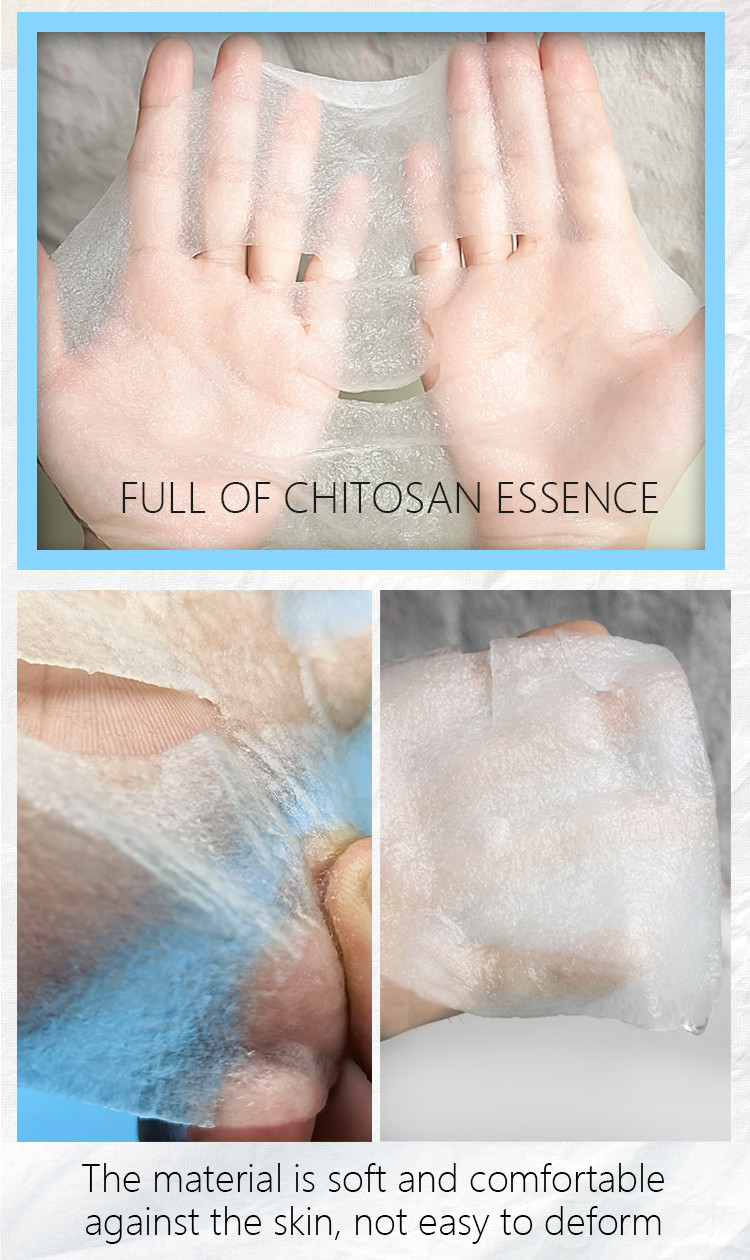 CCH28

White

Plian

28gsm

25~150gsm


85% Tencel + 15% Chitosan

Single Sheet

200xs220mm

YES

Variety of materials be blended:

YES

Printing/Compression/Lyophilized powder finishing

1.CCH28 Chitosan Mask Sheet has broad-spectrum antibacterial properties, helping to inhibit the growth and reproduction of fungi on the face. Helps to clear the skin of fungus.

2.Repair facial skin regeneration, repair damaged skin. Promotes blood coagulation and wound healing for damaged skin on the face.Helps repair damaged cells and irritated skin, and promotes skin regeneration


3.Provides good and water retention for skin comfort without drying out.

4.Helps improve skin elasticity and promote skin cell metabolism, so as to achieve the effect of delaying skin aging.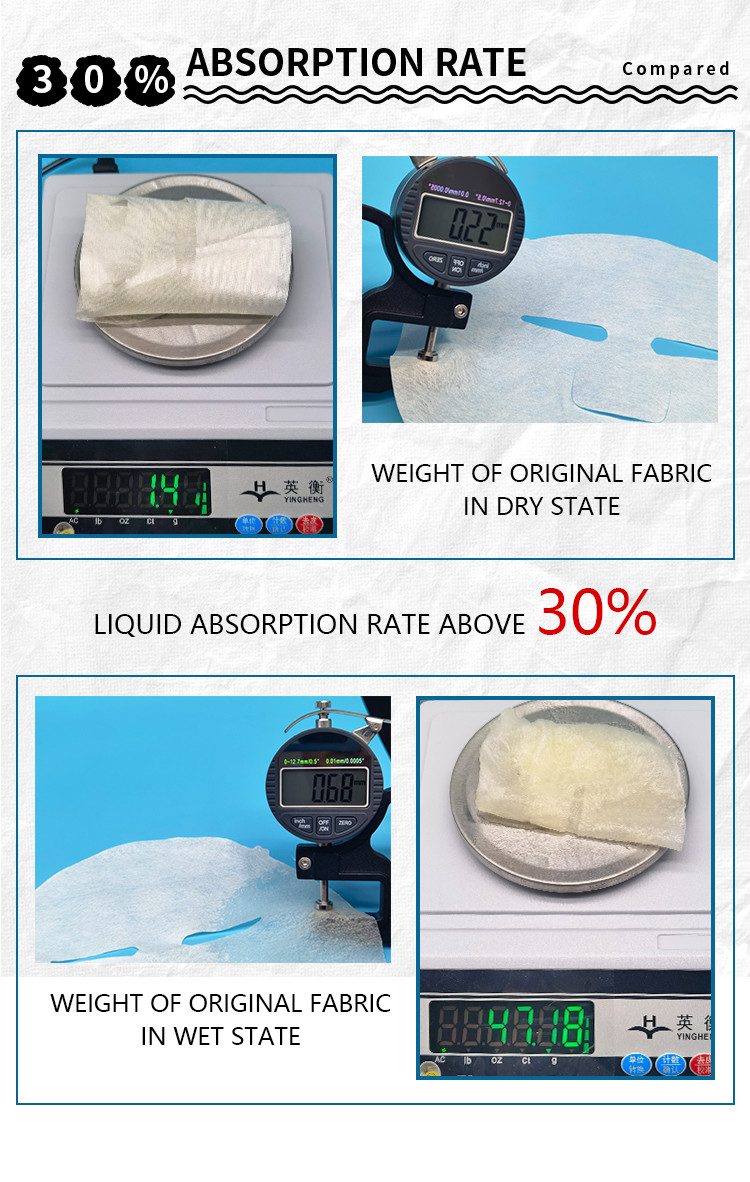 Heavy Metal Detection Data:

Extractable heavy metal test method: refer to Testing Methods STANDARD 100 By OEKO-TEX (2017),detection and analysis by inductively coupled plasma emission spectrometer.

Testing Parameter

Units

Method detection limit (direct contact with skin)

Limit

Result

(Pb)

mg/kg

0.1

0.2

ND

(Cd)

mg/kg

0.01

0.1

ND

(Cr)

mg/kg

0.1

1

ND

(Hg)

mg/kg

0.01

0.02

ND

(Sb)

mg/kg

3

30

ND

(As)

mg/kg

0.2

0.2

ND

(Cu)

mg/kg

2.5

50

ND

(Co)

mg/kg

1

1

ND

(Ni)

mg/kg

1

1

ND

Result

Pass
| | | | |
| --- | --- | --- | --- |
| | | | |
| | GB/T2910 | % | 85% Tencel + 15% Chitosan |
| Weight | ISO 9073-1 | g/m2 | 35.2 |
| | PRIUS Standard | mm | 0.18 |
| | FZ/T6402 | S/10cm | 25.1 |
| White degree | GB/T 8424.2 | | |
| Tensile strength CD dry | ISO 9073-3 | N | |
| Tensile strength MD dry | ISO 9073-3 | N | 22.7 |
| Breaking elongation CD dry | ISO 9073-3 | % | 128.8 |
| Breaking elongation MD dry | ISO 9073-3 | % | 123.1 |
| Capacity of liquid-absorbability | FZ/T 64012 | % | 3908 |