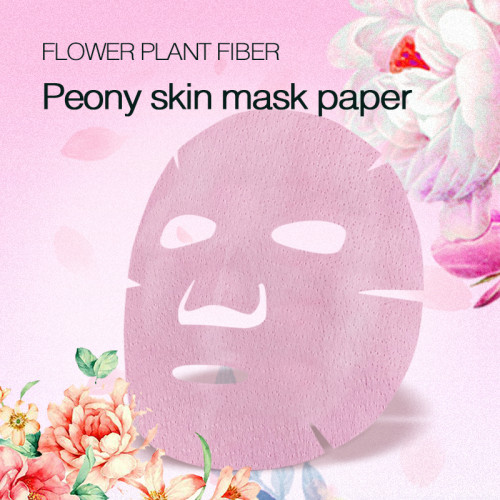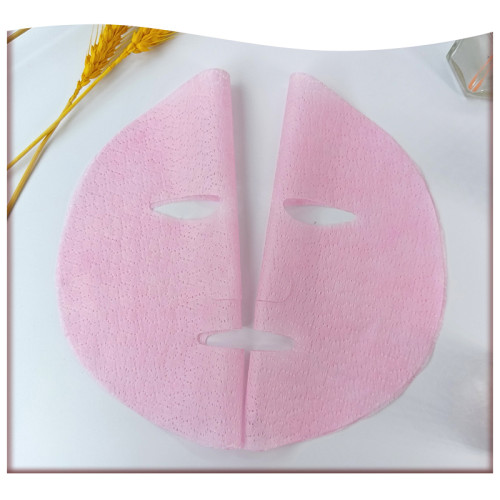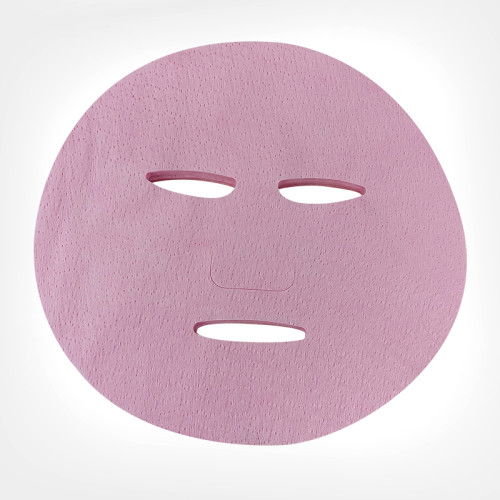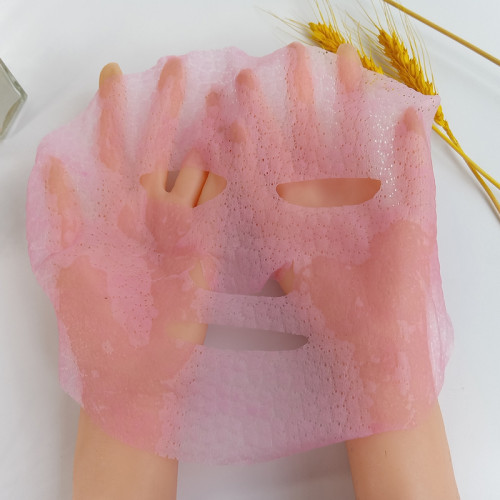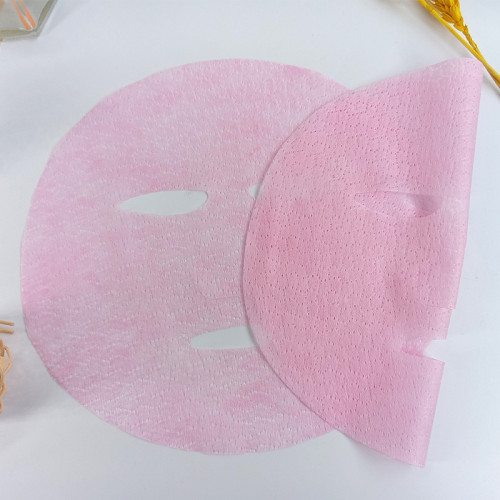 Plant fiber facial mask peony fiber natural material sheet mask fabric facial sheet mask fabric
Model

CYN35PYR
MOQ

50000 piece
Item specifics
Color

Fuchsia
Ingredient

100% Peony fiber
Place of Origin

Guangdong, China
Brand Name

Proyons
Skin Type

All skin types
Feature

effectively lock moisture,high water absorption
Description
Product Description
Plant fiber facial mask peony fiber natural material sheet mask fabric facial sheet mask fabric
As a professional s
punlace nonwoven manufacturer
, we have developed a variety of different materials for face mask paper all year round. Plant fiber mask sheet is one of the mask fabric substrates that we highly recommend. If you are interested in this type of products, please feel free to contact us.
Proyons CYN35PYR peony mask fabric is made of peony fiber through full cross-laying and high-pressure spunlace. Peony flower petals are rich in calcium, phosphorus, iron and other minerals, as well as a variety of vitamins, especially a variety of free amino acids, which are more easily absorbed by the human body. The ingredients extracted from peony in peony fiber can enhance skin elasticity. Peony fiber can effectively lock moisture. Relying on its high water absorption rate, long-term use can allow the material to fully penetrate the skin, nourish deeply, make the absorption of the material more efficient, and make the beauty material penetrate into the skin longer. It is especially suitable for use Manufacture of mask products for dull skin. The specification of peony fiber is 38mm spunlace fiber. Based on wood pulp foil, add peony extract to make peony fiber, which is entangled into a multi-dimensional mesh-like fabric surface by high-pressure water. The multi-dimensional mesh structure adopts the vertical and horizontal cross arrangement. By adjusting the cutting direction of the film fabric, it can provide different application feeling and use effect. Provide multi-directional film fabric application effect and use experience for the face vertically and horizontally. The longitudinal and lateral tension ratio of the fabric surface is 1:0.8, which makes the horizontal multi-dimensional mesh have better elasticity when used, which is more conducive to the adjustment of the mask fabric according to different face shapes, and can lock more materials at the same time , to meet the longer service life. The slightly stronger longitudinal tension can more effectively improve the support and fit of the face up and down.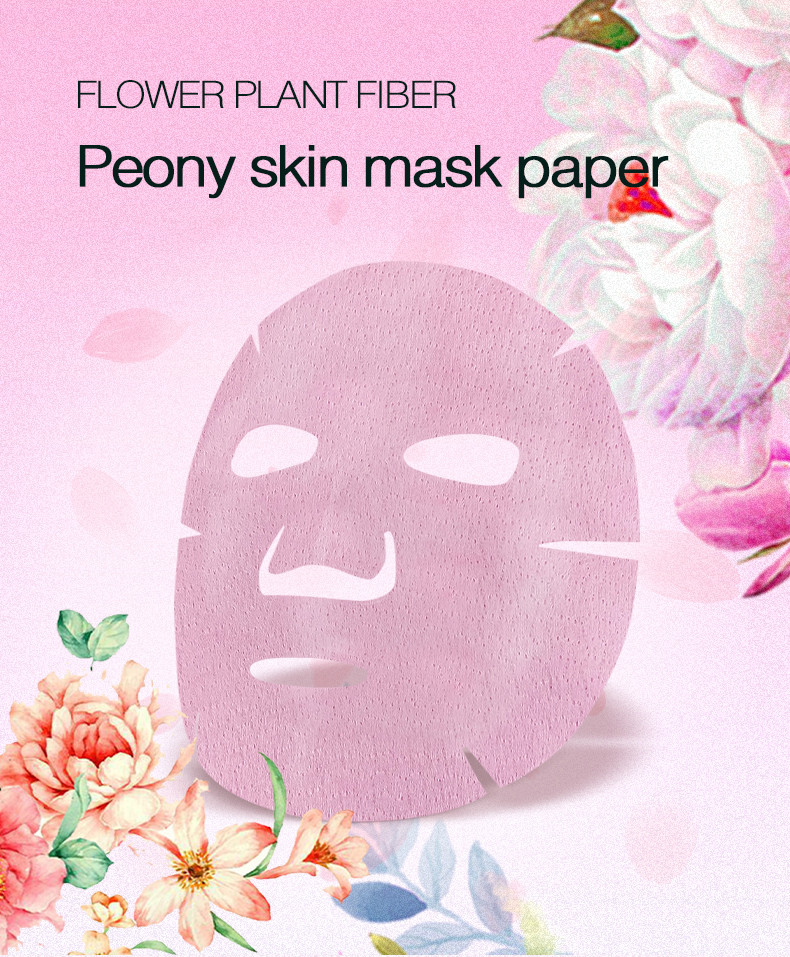 35gsm

Single Sheet


210*210mm


YES

Variety of materials be blended:

YES

Printing/freeze drying/compressed/compsite

It is rich in peony extract, which can assist in improving the function and efficacy of beauty materials. The high-pressure hydroentangled multi-dimensional square hole structure is soft to the touch, and the horizontal multi-dimensional mesh is more elastic than the vertical one, which can improve multi-directional facial application, improve material introduction efficiency, use time and facial coverage.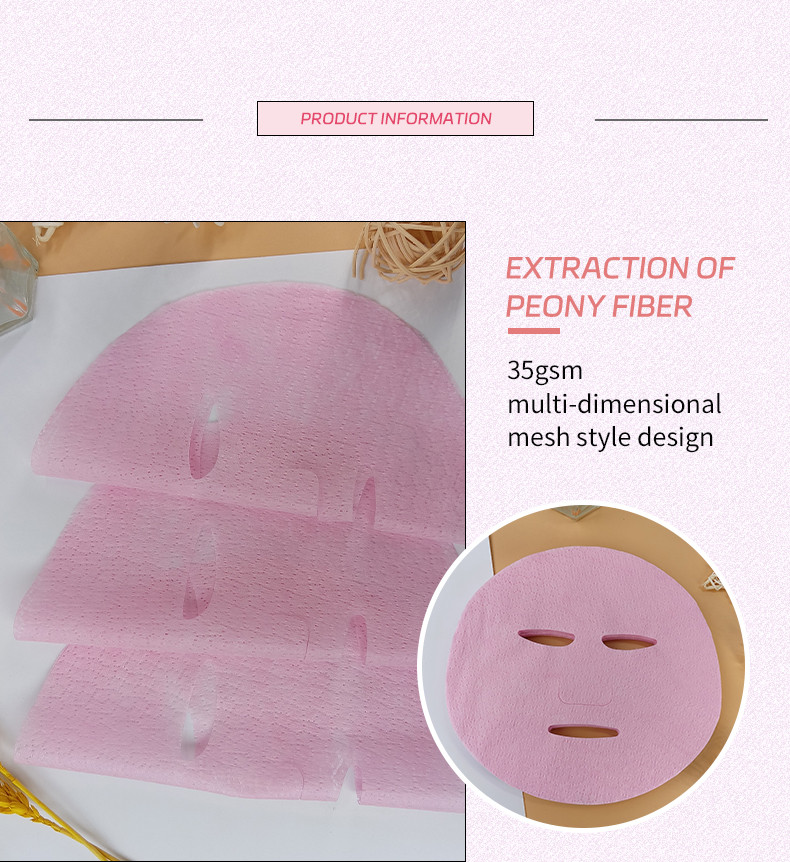 Heavy Metal Detection Data:

Extractable heavy metal test method: refer to Testing Methods STANDARD 100 By OEKO-TEX (2017),detection and analysis by inductively coupled plasma emission spectrometer.

Testing Parameter

Units

Method detection limit (direct contact with skin)

Limit

Result

(Pb)

mg/kg

0.1

0.2

ND

(Cd)

mg/kg

0.01

0.1

ND

(Cr)

mg/kg

0.1

1

ND

(Hg)

mg/kg

0.01

0.02

ND

(Sb)

mg/kg

3

30

ND

(As)

mg/kg

0.2

0.2

ND

(Cu)

mg/kg

2.5

50

ND

(Co)

mg/kg

1

1

ND

(Ni)

mg/kg

1

1

ND

Result

Pass
| | | | |
| --- | --- | --- | --- |
| | | | |
| | GB/T2910 | % | |
| Weight | ISO 9073-1 | g/m2 | |
| | | | |
| | FZ/T6402 | S/10cm | |
| White degree | GB/T 8424.2 | | |
| Tensile strength CD dry | ISO 9073-3 | N | 23 |
| Tensile strength MD dry | ISO 9073-3 | N | 25.8 |
| Breaking elongation CD dry | ISO 9073-3 | % | 134.8 |
| Breaking elongation MD dry | ISO 9073-3 | % | 129.6 |
| Capacity of liquid-absorbability | FZ/T 64012 | % | 960 |