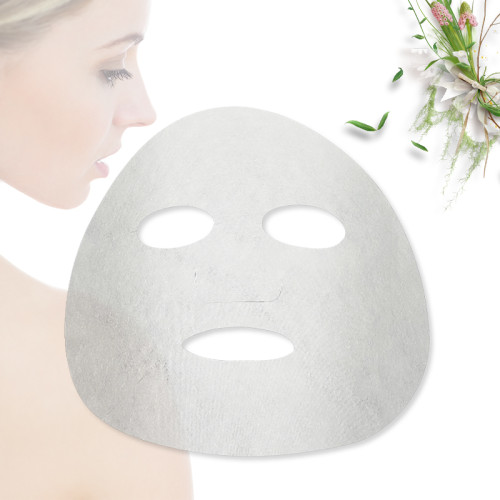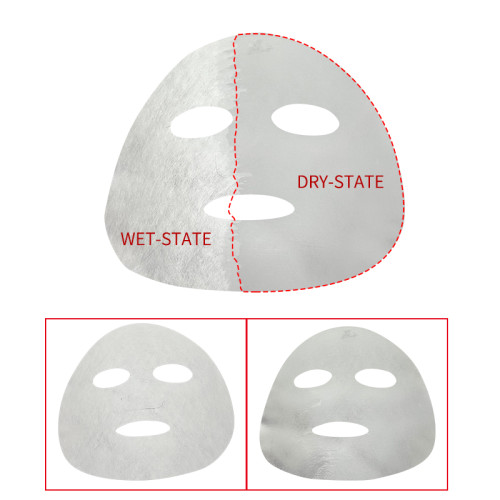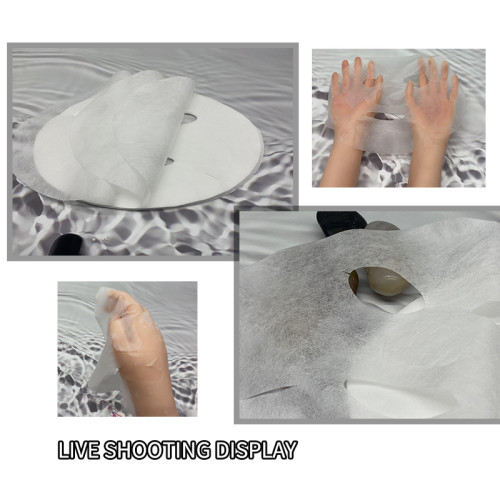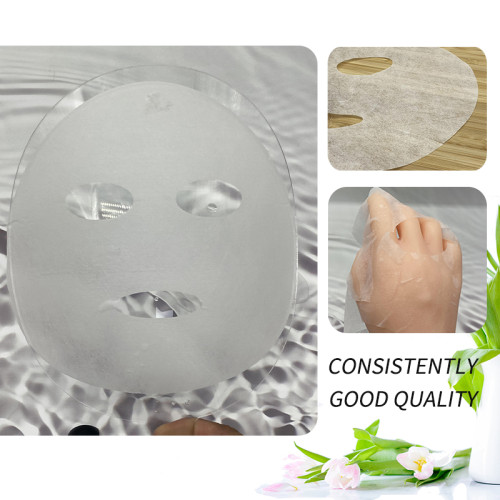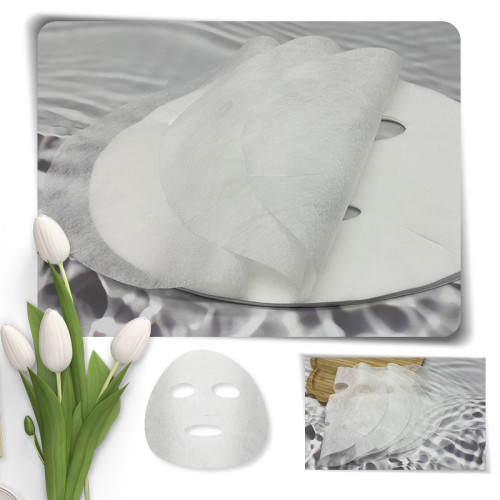 30gsm Lenzing Tencel Makeup Face Skin Care Face Mask Paper Beauty Spunlace Fabric Face Mask Sheets
Item specifics
Color

White
Ingredient

100% Lenzing Tencel
Place of Origin

Guangdong, China
Brand Name

Proyons
Skin Type

All skin types
Feature

soft,skin-friendly, ransparency
Description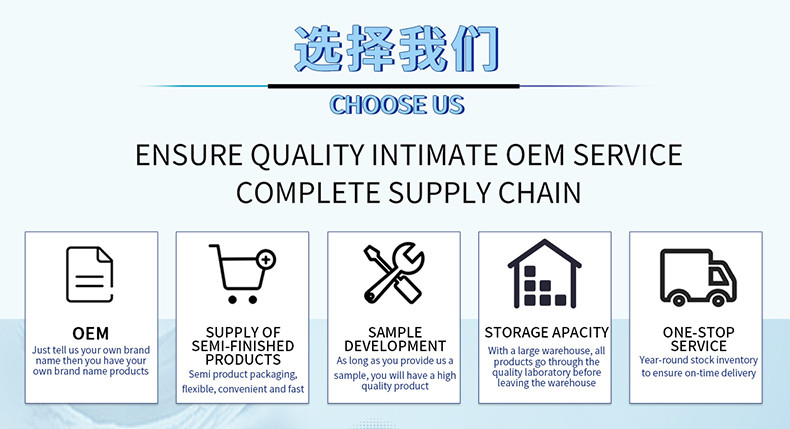 Product Description
This product is made of 100% Lenzing Tencel and is manufactured through a full-cross high-pressure spunlace process. Compared with domestic lyocell fibers, Lenzing Tencel has better color and brightness. At the same time, the monofilament strength is also higher. Therefore, the spunlace non-woven fabric made of Lenzing Tencel has a brighter appearance and stronger resistance to deformation. CLE30 spunlace mask fabric is made of plain weave style, and the dry fabric feels stronger and more elastic, and has stronger stretching ability in wet state. Therefore, this product can be used in one piece without any interlining. Such a mask fabric is more environmentally friendly, because Lenzing Tencel has reliable degradation performance, after all, it comes from resource-efficient forest certification management. The CLE30 mask fabric is soft and skin-friendly, has good transparency, is light and invisible, has a good fit effect, can be closely attached to the facial skin, has good water absorption, and can absorb 10 times the quality of the mask fabric itself.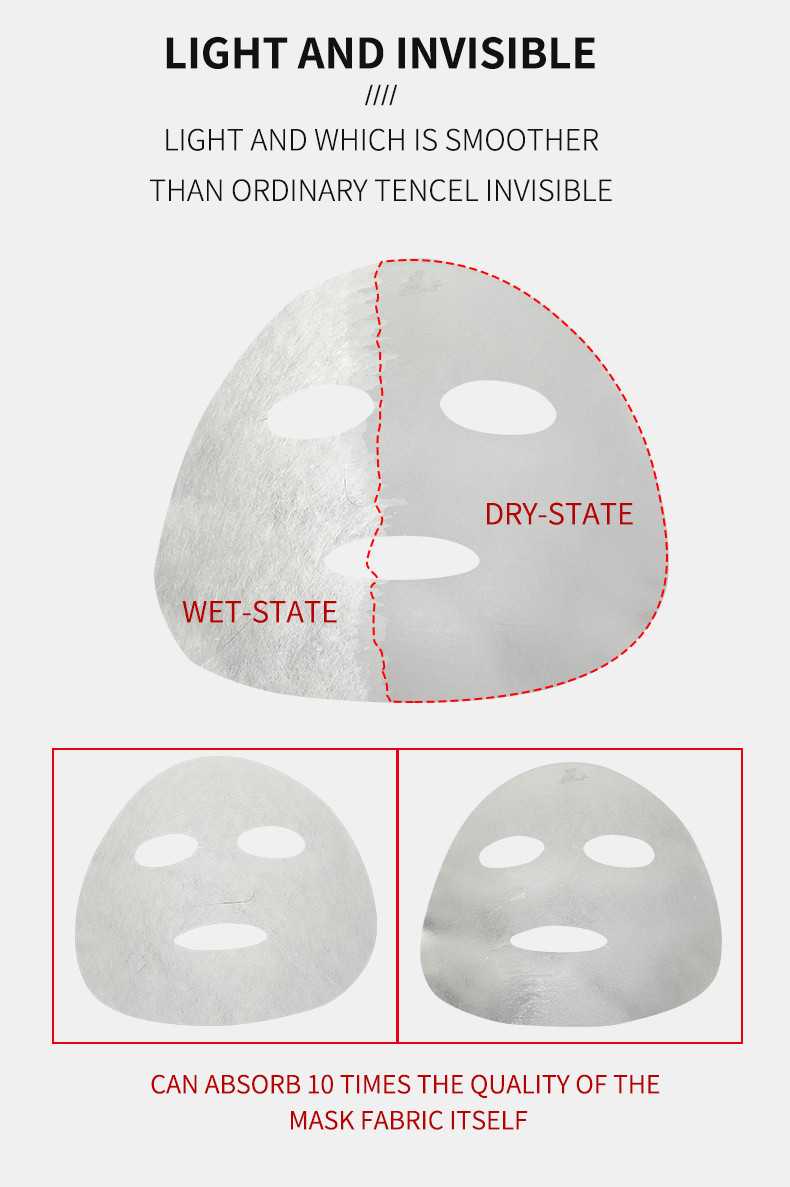 CLE30


30gsm

25~150gsm


100% Lenzing Tencel


Single sheet


220*200mm


YES

Variety of materials be blended:

YES

Printing/Compression/Lyophilized powder finishing

The fabric surface is light and invisible, it is natural and transparent when applied on the face, no pressure, strong and elastic, strong anti-deformation ability, natural degradation, environmental protection and health.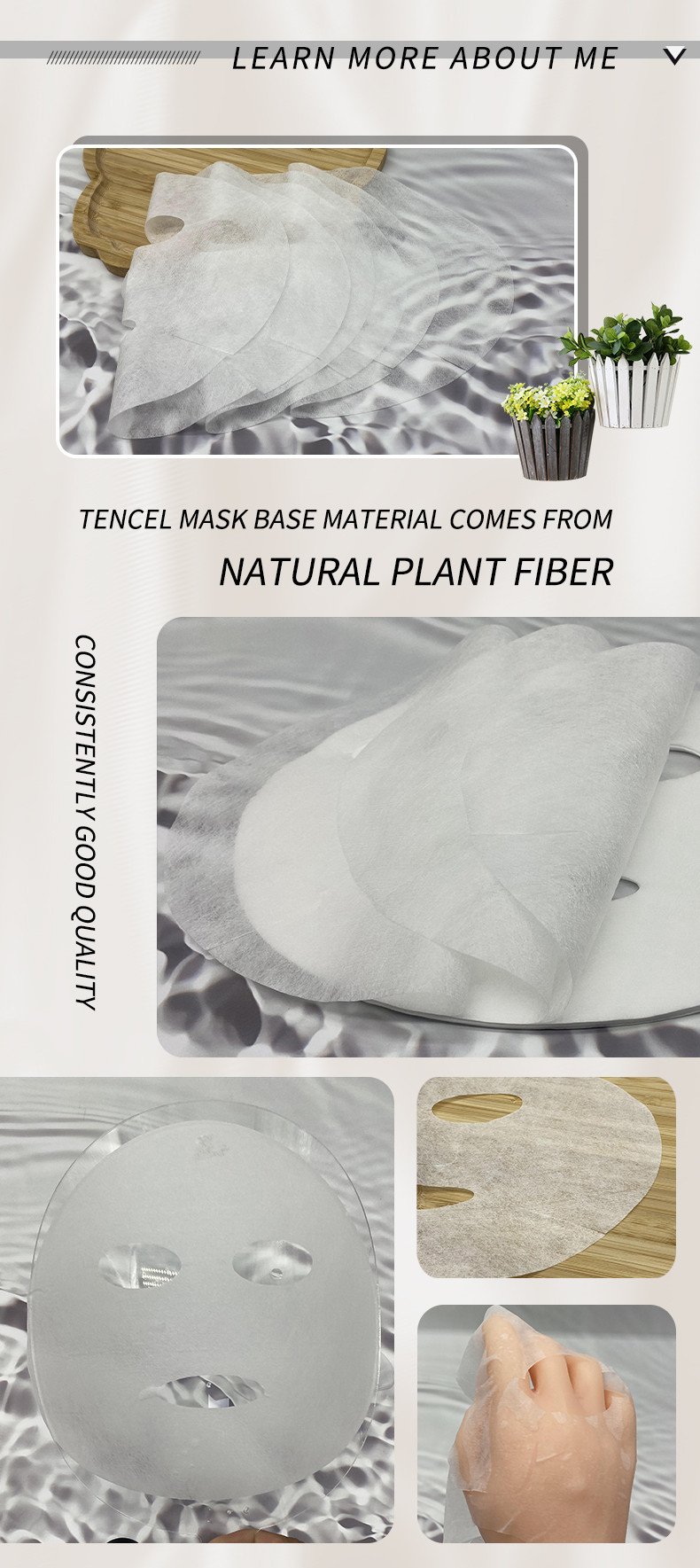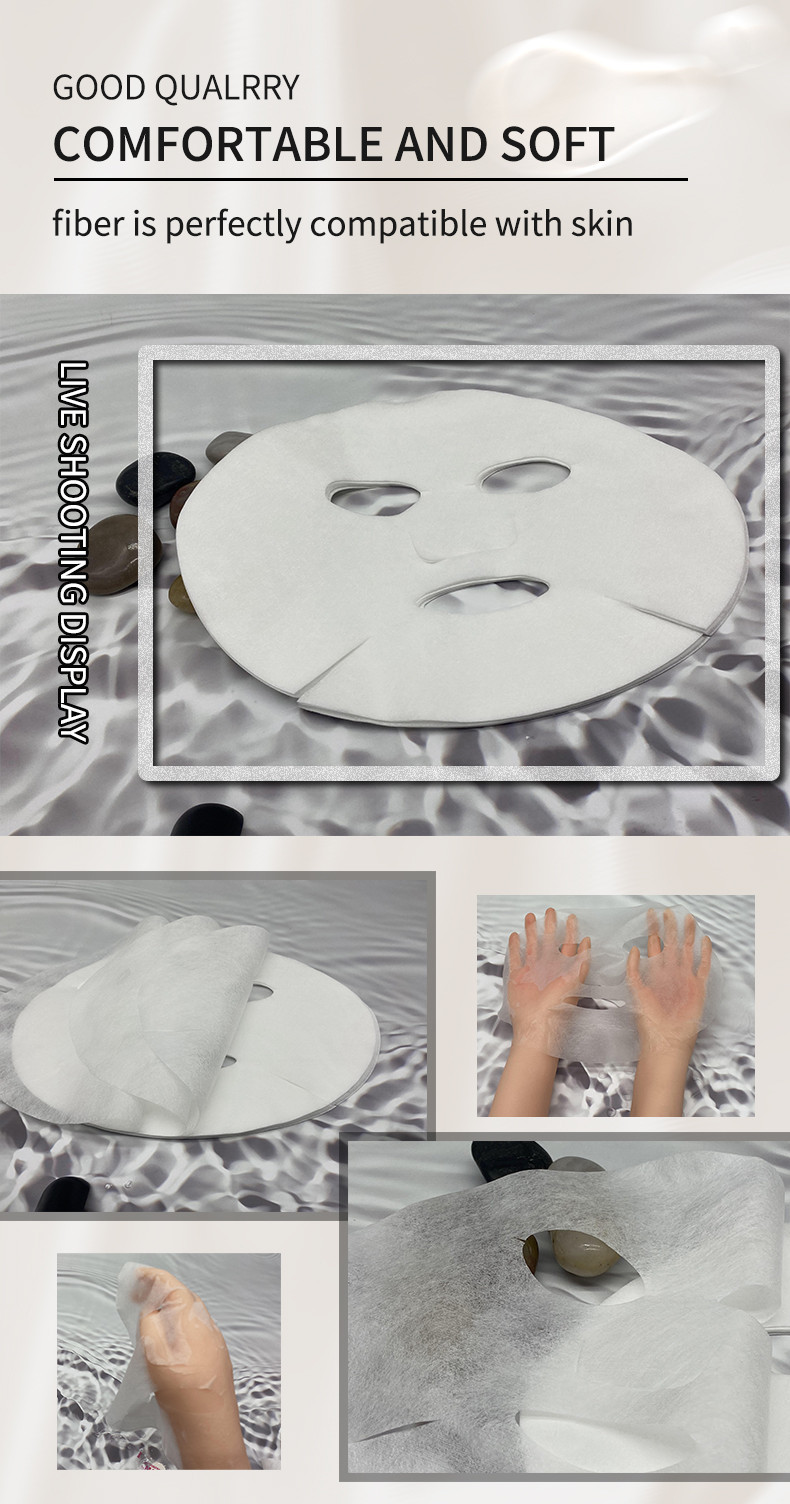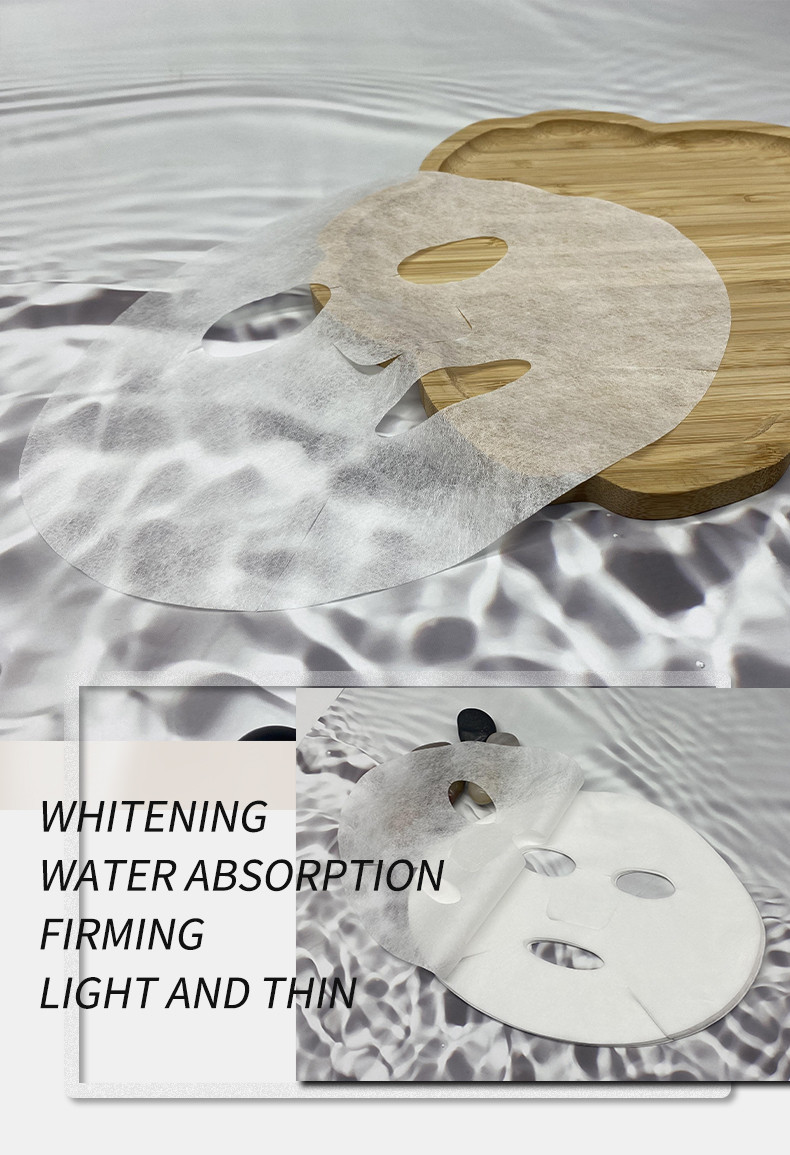 | | | | |
| --- | --- | --- | --- |
| | | | |
| | GB/T2910 | % | |
| Weight | ISO 9073-1 | g/m2 | 31 |
| | PRIUS Standard | mm | 0.17 |
| | FZ/T6402 | S/10cm | 22.3 |
| White degree | GB/T 8424.2 | | |
| Tensile strength CD dry | ISO 9073-3 | N | |
| Tensile strength MD dry | ISO 9073-3 | N | 24.1 |
| Breaking elongation CD dry | ISO 9073-3 | % | 136.2 |
| Breaking elongation MD dry | ISO 9073-3 | % | 133.1 |
| Capacity of liquid-absorbability | FZ/T 64012 | % | 953 |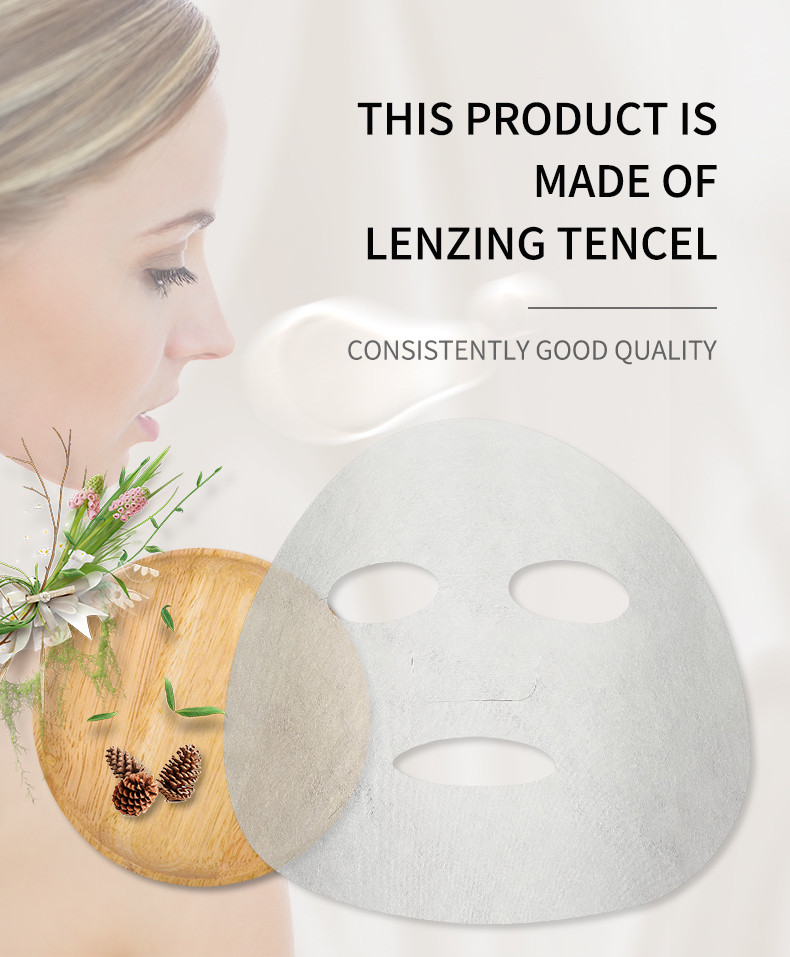 Heavy Metal Detection Data:

Extractable heavy metal test method: refer to Testing Methods STANDARD 100 By OEKO-TEX (2017),detection and analysis by inductively coupled plasma emission spectrometer.

Testing Parameter

Units

Method detection limit (direct contact with skin)

Limit

Result

铅(Pb)

mg/kg

0.1

0.2

ND

镉(Cd)

mg/kg

0.01

0.1

ND

铬(Cr)

mg/kg

0.1

1

ND

汞(Hg)

mg/kg

0.01

0.02

ND

锑(Sb)

mg/kg

3

30

ND

砷(As)

mg/kg

0.2

0.2

ND

铜(Cu)

mg/kg

2.5

50

ND

钴(Co)

mg/kg

1

1

ND

镍(Ni)

mg/kg

1

1

ND

Result

Pass