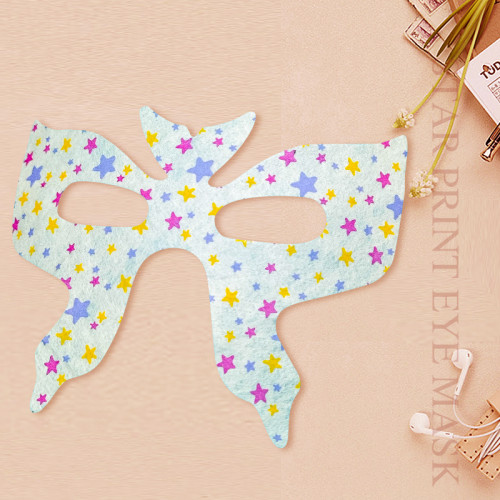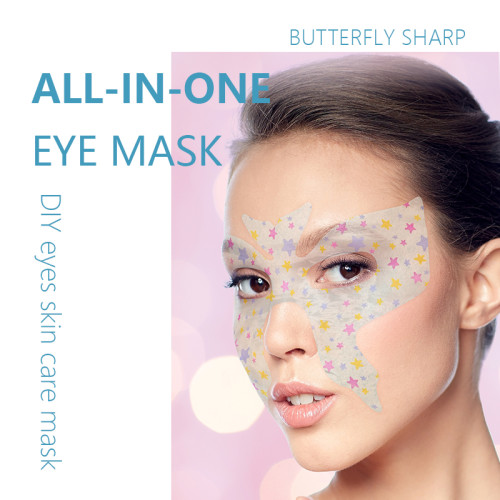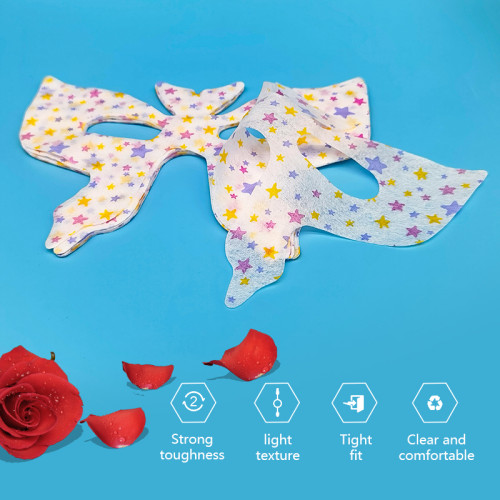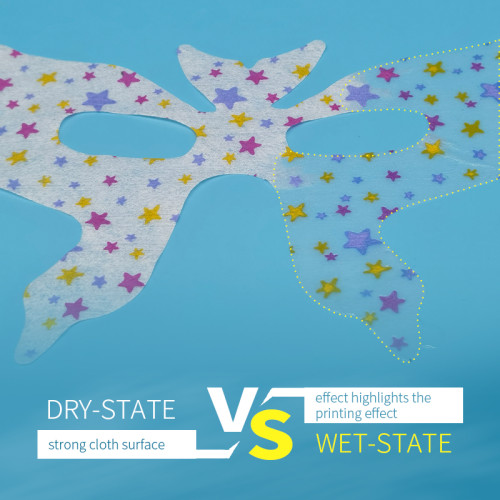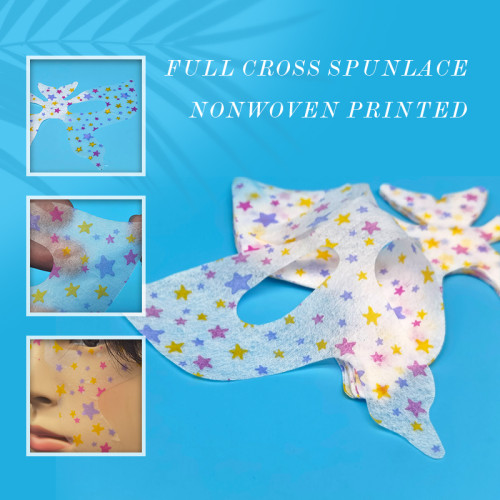 Tencel Disposable Eye Mask Paper Eyes Patches Fabric Star Printed Eyes Mask Sheet
Model

CLE30-PSe
MOQ

50000 piece
Item specifics
Color

White
Ingredient

100% Tencel Fiber
Place of Origin

Guangdong, China
Brand Name

Proyons
Skin Type

All skin types
Feature

transparent and skin-friendly
Description
Product Description
As a professional spunlace nonwoven fabric supplier, we manufacture different styles s
punlace fabric
of dry facial mask sheet and e
yes patches
through printing process.
If you also have the needs of printed eye mask, please feel free to contact us.
Tencel spunlace non-woven fabric d
isposable d
ry eyes mask paper.
This product is made of 100% Lenzing Tencel, manufactured by a full-cross high-pressure spunlace process.Tencel fiber (Tencel) is a cellulose fiber, using solvent spinning technology, the dry strength is slightly lower than that of polyester,but it is significantly higher than the general viscose fiber, the wet strength is significantly improved than that of viscose, and it has a very high rigidity.At the same time, it has better transparency and higher hygroscopicity. Tencel spunlace non-woven fabric has a beautiful surface gloss, soft to the touch, good drape and good elegance. Tencel fiber can be completely decomposed in the soil and has no pollution to the environment. Compared with domestic Tencel (Lyocell fiber), Lenzing Tencel has better defect control and superior strength. It is a high-end spunlace mask cloth raw material.CLE30-Pse mask cloth products are printed with three star patterns of different shapes, sizes and colors through the printing and finishing process (the patterns can be customized. AI design drafts need to be provided, if they involve famous trademarks or characters, etc.) license to use the trademark). The pigment is a cosmetic grade material, and the product has passed safety tests such as MSDS testing and azo testing to ensure the safety of product use.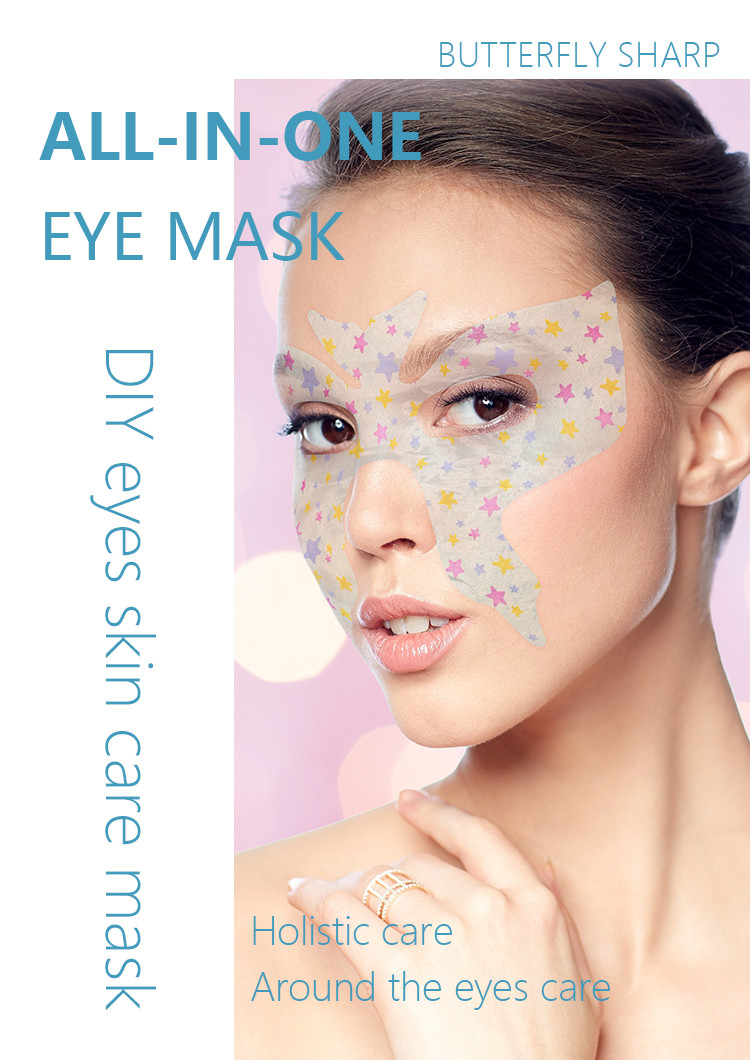 CLE30-PSe


White

30gsm

100% Tencel Fiber


Single Sheet


180*130mm


YES

Variety of materials be blended:

YES

Printing/Compression/Lyophilized powder finishing

The overall mask fabric has rich visual effects, strong cloth surface, and comfortable application. It has excellent continuous water-locking performance, is transparent and skin-friendly, and the wet-state effect highlights the printing effect.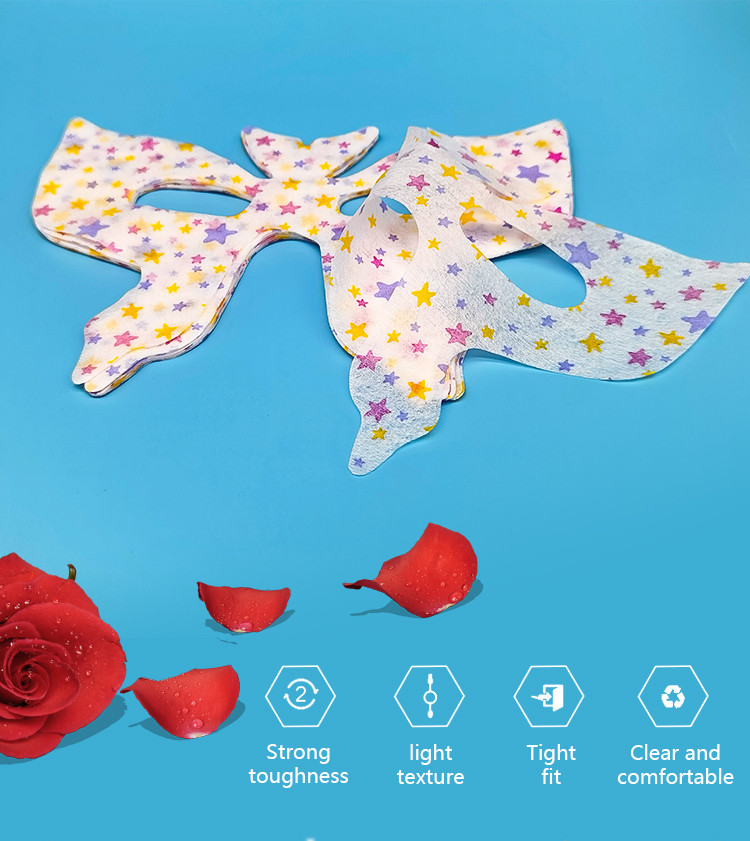 Heavy Metal Detection Data:

Extractable heavy metal test method: refer to Testing Methods STANDARD 100 By OEKO-TEX (2017),detection and analysis by inductively coupled plasma emission spectrometer.

Testing Parameter

Units

Method detection limit (direct contact with skin)

Limit

Result

(Pb)

mg/kg

0.1

0.2

ND

(Cd)

mg/kg

0.01

0.1

ND

(Cr)

mg/kg

0.1

1

ND

(Hg)

mg/kg

0.01

0.02

ND

(Sb)

mg/kg

3

30

ND

(As)

mg/kg

0.2

0.2

ND

(Cu)

mg/kg

2.5

50

ND

(Co)

mg/kg

1

1

ND

(Ni)

mg/kg

1

1

ND

Result

Pass
| | | | |
| --- | --- | --- | --- |
| | | | |
| | GB/T2910 | % | |
| Weight | ISO 9073-1 | g/m2 | |
| | | | |
| | FZ/T6402 | S/10cm | |
| White degree | GB/T 8424.2 | | |
| Tensile strength CD dry | ISO 9073-3 | N | 26.3 |
| Tensile strength MD dry | ISO 9073-3 | N | 21.5 |
| Breaking elongation CD dry | ISO 9073-3 | % | 130.2 |
| Breaking elongation MD dry | ISO 9073-3 | % | 123.7 |
| Capacity of liquid-absorbability | FZ/T 64012 | % | 965 |