Instructions for Compressed Facial Mask and Compressed Towel
Share
Issue Time

Sep 22,2022
Summary
Compressed facial mask and compressed towel are products that compress disposable spunlace non-woven products such as facial mask paper and bath towel through compression equipment. This type of product has very good portability, and can satisfy beauty and body skin cleansing anytime, anywhere.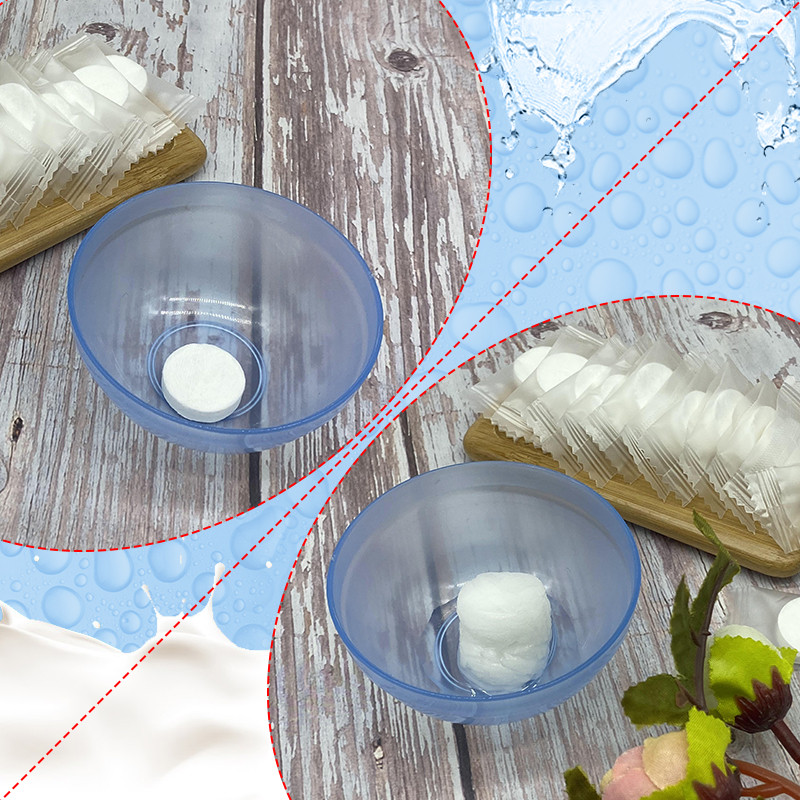 Instructions for Compression Mask and Compression Towel
Disposable
spunlace non-woven
compressed products need to be opened with the aid of liquid. Taking the
compressed mask
as an example, we need to prepare beauty liquids such as toner or beauty hydrosol. Take a simple container and place about 25~30ml of the cosmetic body,put the compressed mask into the body. The
compressed mask
instantly absorbs water and opens, After 2 minutes,the mask paper fully absorb the extract,then unfold the mask fabric and apply it to the face.
Compressed towels
are easier to use. You only need to soak or wet it with water, the
Compressed towels
will be opened quickly (it should be noted that the degree of dryness and wetness of the towel will vary according to different usage scenarios and the degree of pre-wetting is also different. If you need to clean the skin in a large area, you can let the
Compressed towels
completely soaked in clean water.) After the
Compressed towels
is fully opened, you can wipe the area that needs to be cleaned.
Compressed facial masks
and
compressed towels
can be made of different materials (except chemical fibers such as polyester) and different thicknesses for compression processing. There are also various choices of cloth textures and compressed shapes.
Compressed mask
and towel products are easy to carry, small and exquisite, novel and unique, clean and hygienic, and easy to use. It provides a different experience for our outbound travel, business travel and other situations.