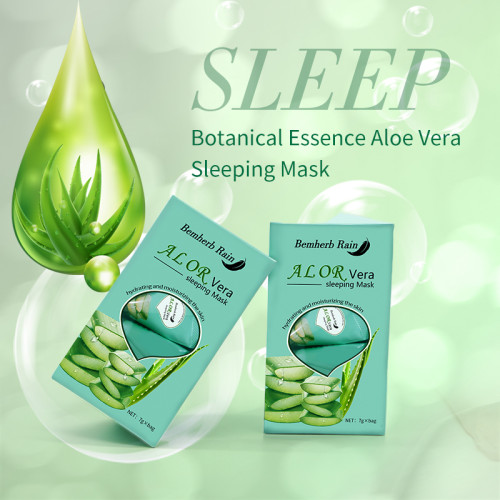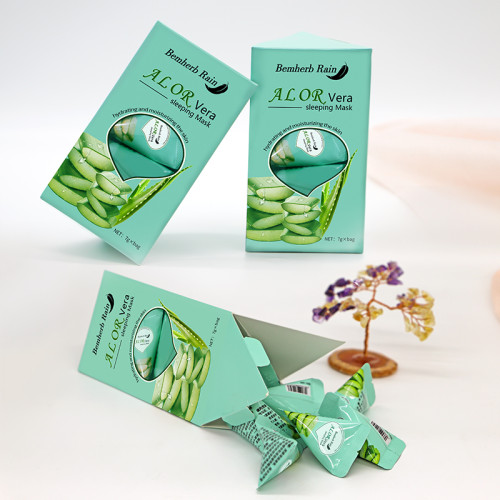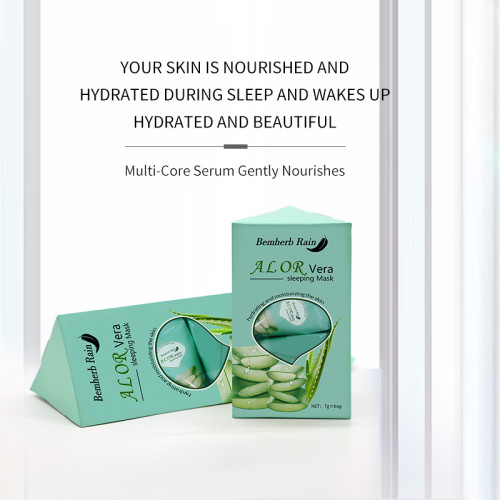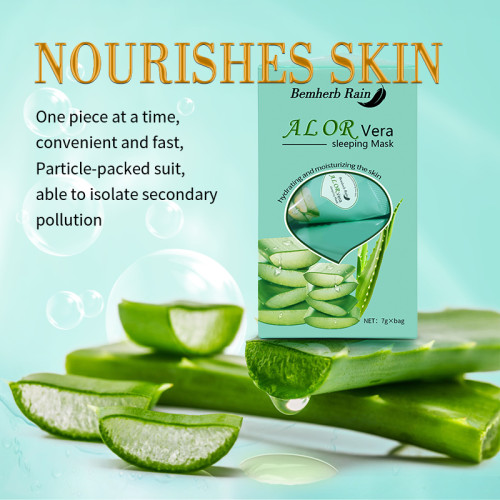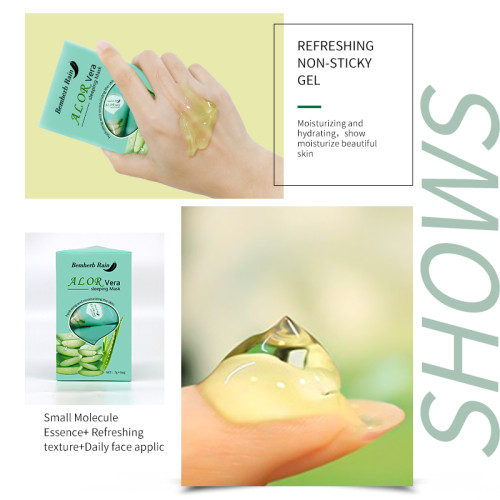 Natural Herb Aloe Vera Gel Hydrating Moisturizing Soothing Repair Skin Beauty Care Sleeping Mask
Item specifics
Mask Form

MUD
Ingredient

ALOE VERA
Place of Origin

Guangdong, China
Brand Name

Bemherb Rain
Skin Type

All skin types
Feature

Moisturizer, Firming, Nourishing, Lightening
Box

12 bags
Description
Natural Herb Aloe Vera Gel Product Description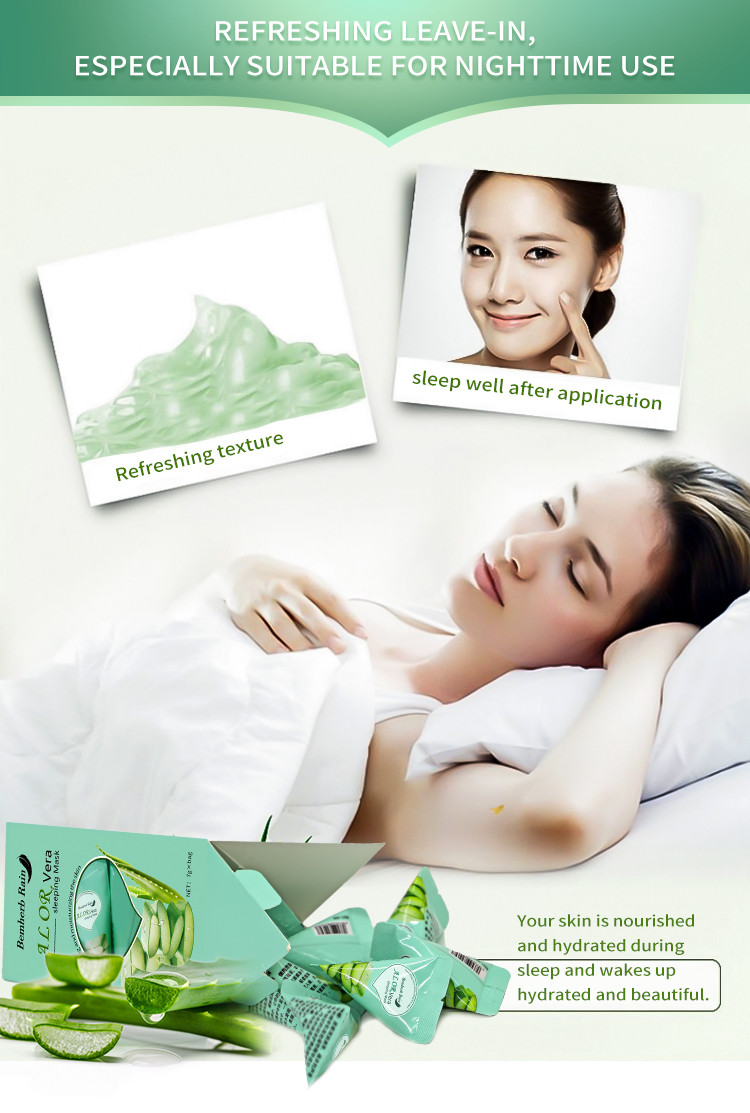 Aloe Barbadensis


OEM/ODM

Trehalose、Sodium Hyaluronate、Sophora Flavescens、 Lycium Barbarum




Features:


Skin repair, moisturizing, anti-aging, deeply nourishing skin


3 years


Mask Fabric Ingredient:


Welcome

Europe, North America, South America,Oceania

Main ingredients and efficacy:




1.

Aloe vera extract - can improve the efficacy of the skin, and also has the functions of moisturizing, anti-inflammatory,antibacterial, antipruritic, anti-allergic, and softening the skin.


2.

Sodium Hyaluronate - Nourishes and lubricates the skin.


3.


Trehalose--has good skin whitening and moisturizing effect. At the same time play the role of oil control


4.

Sophora flavescens root extract - has conditioning and anti-inflammatory properties on the skin, while also preventing aging and enhancing moisturizing effects.


5.

Lycium barbarum fruit extract--enhances cellular and humoral immunity, has immunomodulatory effects, and has a repairing and promoting effect on skin cell function.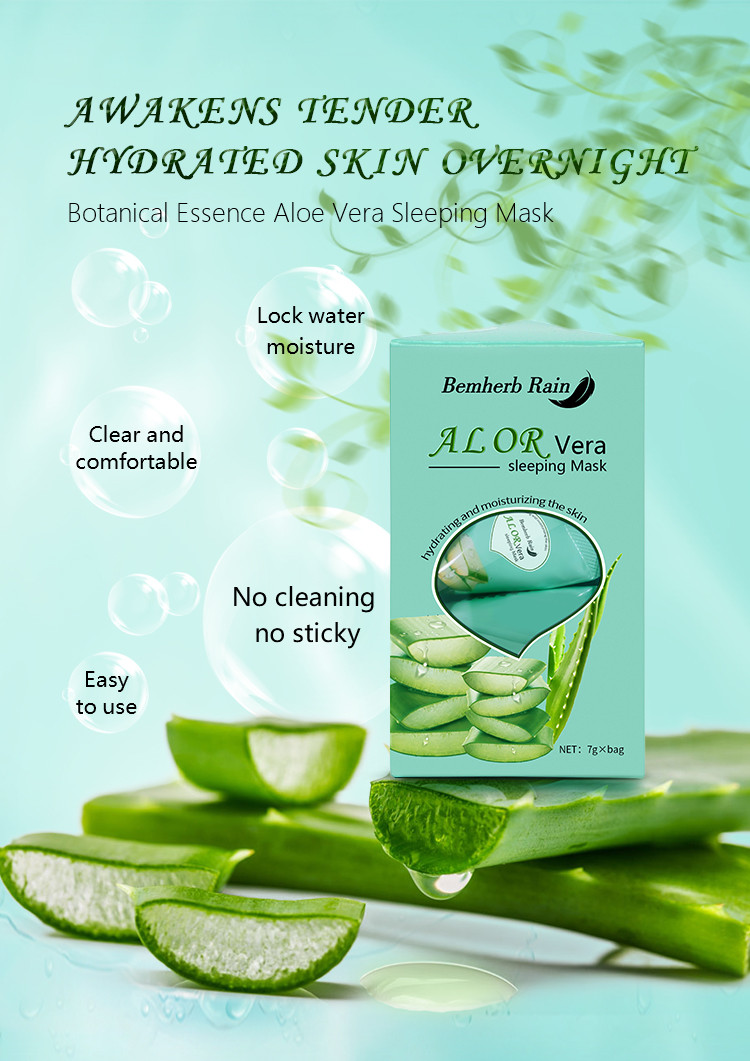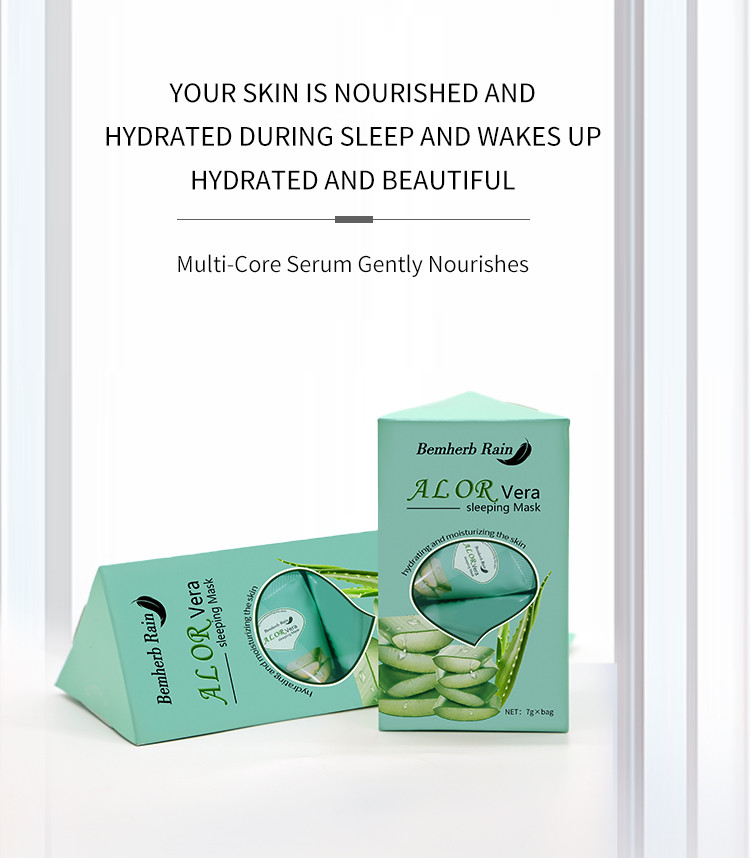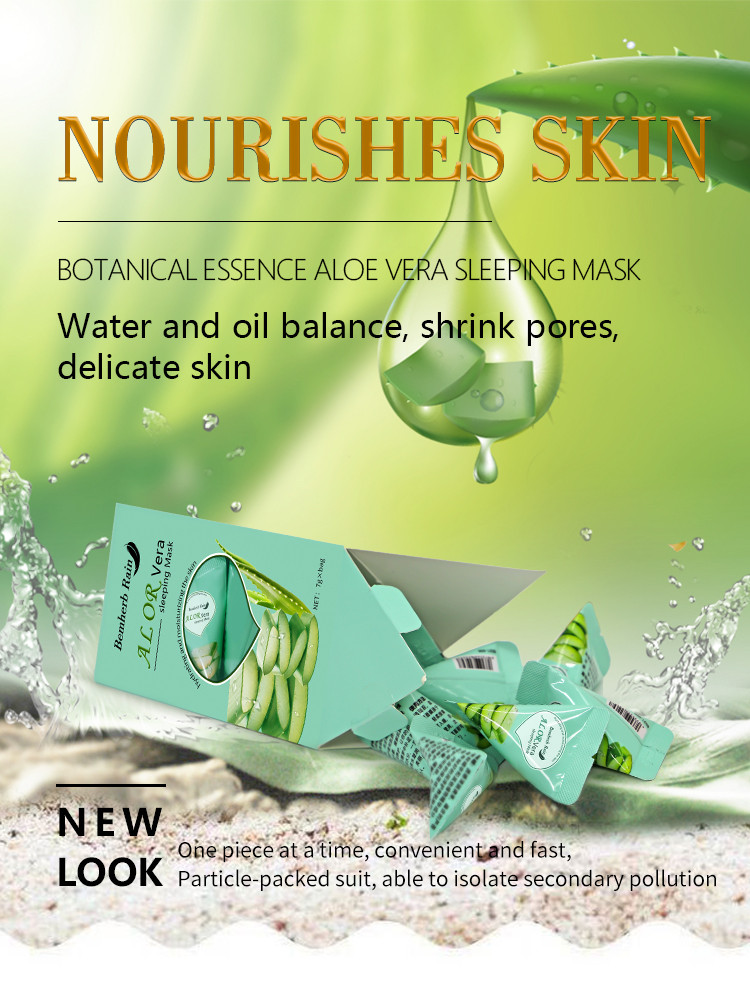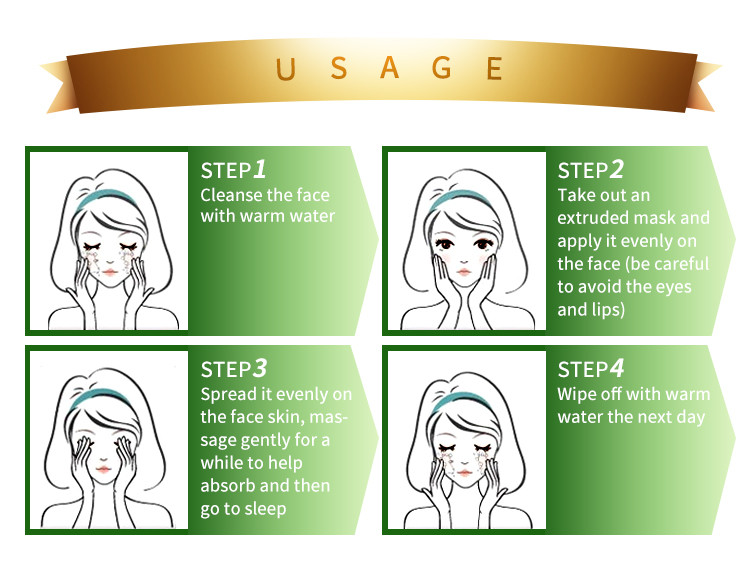 The texture of the product is clean and moist. The aloe vera extract and other plant essences contained in the product have a good effect of moisturizing and nourishing the skin. The moisturizing ingredients contained in the product can fully care for the skin at night, replenish the moisture content of the skin, relieve dry skin, deeply moisturizing and nourishing. Your skin is nourished and hydrated during sleep and wakes up hydrated and beautiful.